The most read pieces of 2021: Poppers, The L Word, sex and disability
By: Dani Leever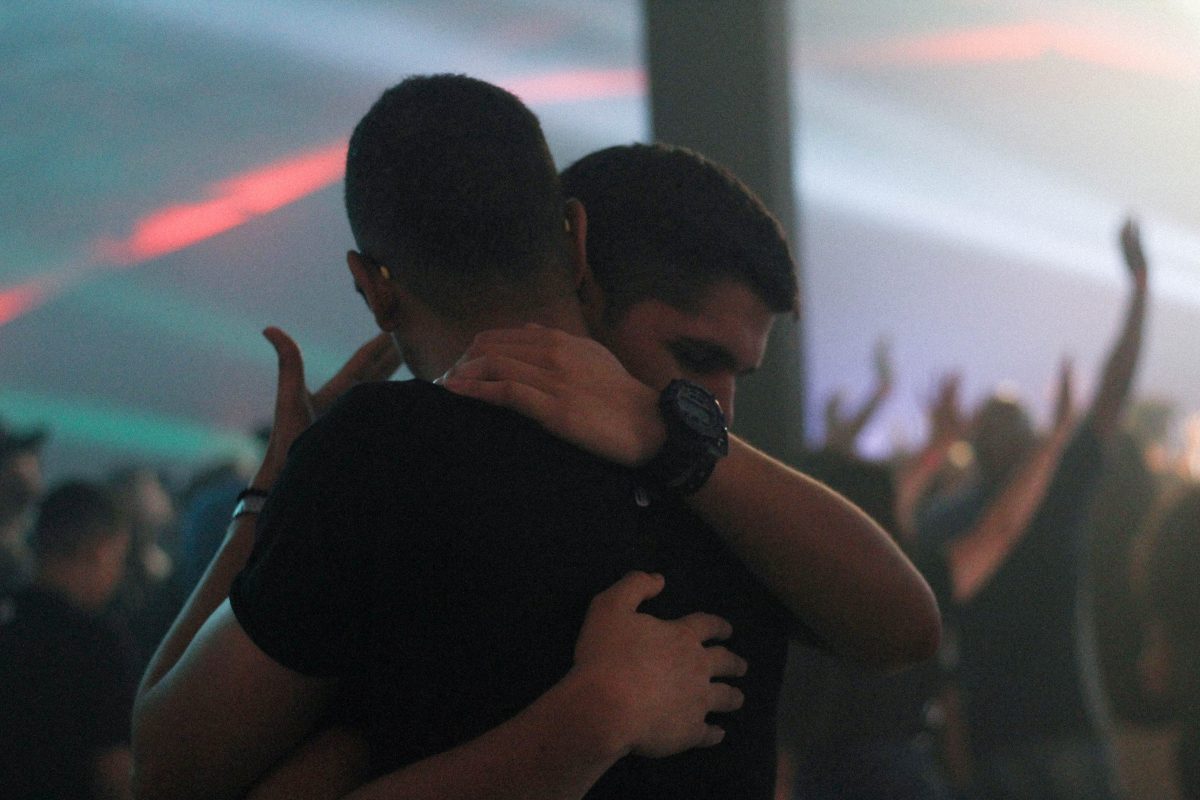 As we celebrate our newly launched DISABILITIES issue, we're also taking the opportunity to look back on all of the brilliant pieces we've published this year.
This was my first year as Archer Magazine's Deputy Online Editor. As a long-time Archer volunteer and hanger-arounder of founder Amy Middleton, I was absolutely thrilled to come aboard. I've connected with so many brilliant queer writers, who have blown me away with their insight, humour and talent.
To all the writers I've worked with, the readers who have supported us and to the Archer team – thank you for a very queer and very excellent time.
And now, from disability and sex to poppers and night clubs, here are our most read online pieces of 2021.
The reality of sex and disability: Defying ableist assumptions by Niamh Ní Hoireabhaird
"What is the obsession with wanting to know how disabled people have sex? And why do the people asking this question feel entitled to do so when the answer isn't any of their business?" Read more…
Remembrance of poppers past by Joseph Misuraca 
"I think it's very off-putting for a pharmacy or chemist in Sydney to sell this clandestine product amongst shampoo and scrunchies. If I was a policy-maker, I would have sex store owners apply for a licence and educate people about harm reduction with amyl." Read more…
Heteronormativity and popular history by Danielle Scrimshaw 
"There is more evidence of Anne and Caroline sharing a romantic relationship than of them assuming a heteronormative lifestyle. So why insist they were merely 'roommates', as though to be anything more would taint their significance?" Read more…
The L Word Recaps by Jess Ison 
After Jess Ison's scathing (and hilarious) article about The L Word: Generation Q Season 1 entitled The L Word: Gen Boring, Jess came back to give us a weekly blow-by-blow of Season 2. Of course at Archer, we watched every episode, even as it constantly toed the line between fantastic and cringe. Jess's brilliant recaps were a big hit in 2021. Read more… 
Exclusionary spaces: On 'male-only' venues by Dejan Jotanovic
"What relevance do male-only spaces hold at a time where many reject the binary altogether? Spaces that definitionally cater to cisgender men like myself seemingly only protect us from any promise of difference and diversity." Read more…
Bad bisexual: Stereotypes, inexperience and trying to fit in by Laura Franks
"Will I ever be able to have romantic feelings for a woman? Why do I find men more attractive than women?
Is it not enough to have sex with a nice lady and cum big? Apparently not." Read more…
Aromantic awareness and the trouble with amatonormativity by Jes Layton
"My relationship with romance is very similar to my relationship with coffee. As a Melbourne resident, everyone assumes I want coffee. But I don't. Everyone then assumes that I must have a reason beyond just disliking it. But I don't. Sure, sometimes the smell doesn't bother me, but I never crave it." Read more…
Gender socialisation: Rethinking our inherited structures by Kyl Myers 
"I didn't know one out, queer woman, nor a single person who vibrantly rebelled against stereotypes. I didn't learn the terms non-binary or cisgender until after my first pap smear. I'd only known the term feminist as a derogatory slur." Read more…
Queer friendship after a breakup by Callan Webster
"I realised that the sadness between us had started to compound. In an effort to steer us away from it, I suggested we either have breakup sex or that I make us both some lunch. He chose lunch.
From the outside, it was a move that probably seemed delusional at best and masochistic at worst." Read more…
The shame of sexual inexperience by Phoebe Lupton
"I've lost count of how many times people have described me as 'sweet', 'innocent', or 'pure' after my lack of sexual experience has become apparent. Never 'cool', never 'hot', never anything that might denote a sexual attractiveness in me." Read more…
Thank you so much for being part of the Archer community in 2021. We'll see you next year!
<! -- WIDGET HERE FOR BUY ARCHER -->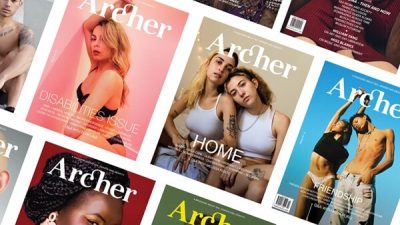 HELP KEEP ARCHER MAGAZINE AFLOAT!
Read more stories about:
asexuality
,
bisexuality
,
bodies
,
coming out
,
disability
,
drugs
,
gay
,
gender
,
identity
,
mental health
,
relationships
,
sex
,
sexuality