Heteronormativity and popular history
By: Danielle Scrimshaw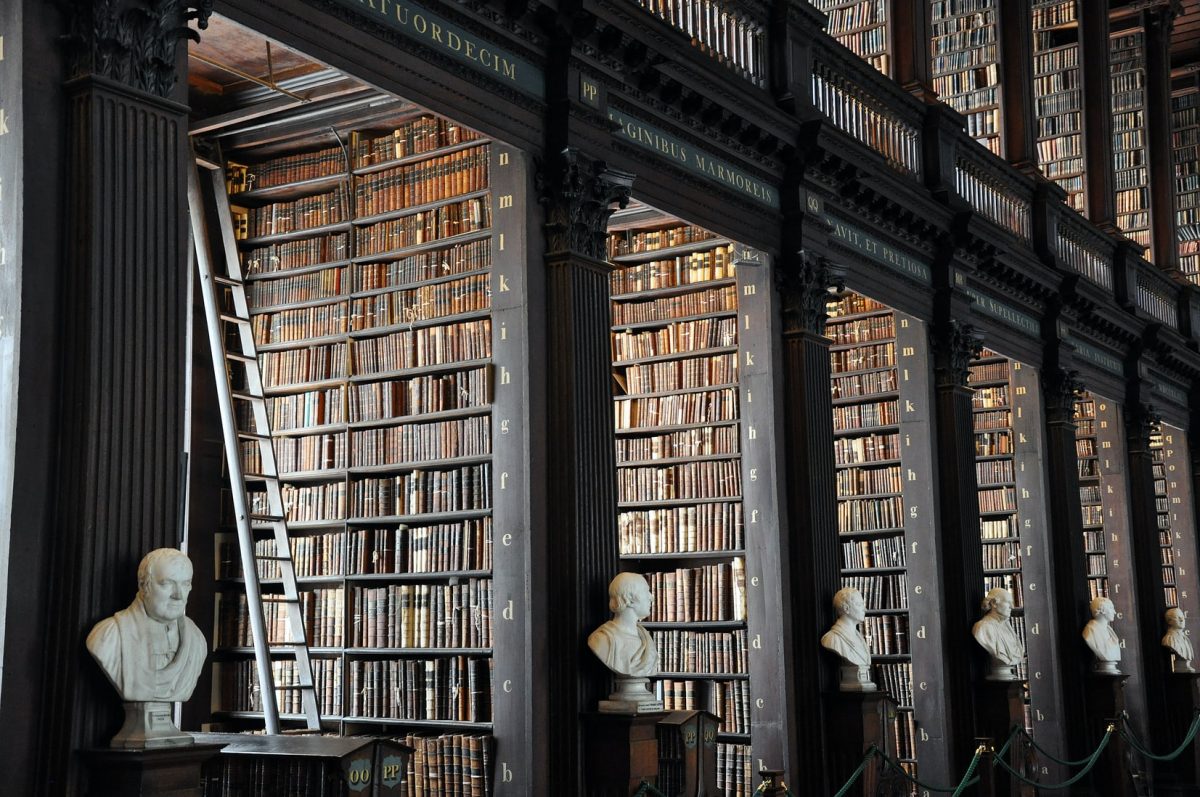 Caroline Newcomb lived and worked with Anne Drysdale on the Bellarine Peninsula for thirteen years, until the latter's death. In her diary, Caroline described "my dearest and much-beloved Anne" as "the desire of mine eyes". Upon her own death twenty years later, Caroline was buried beside Anne's remains in their former residence of Coriyule.
Historian Bev Roberts, who released an edited volume of Anne Drysdale's diaries in 2009, claimed it would be "futile as well as pointless" to speculate on the women's sexualities. Instead of lovers, they are documented as particularly close friends; the type that worked, lived, and are buried together. Besties, if you will.
Despite the clear intimacy shared between Drysdale and Newcomb, Roberts insisted that the relationship was "not by any definition a romantic friendship." When I first read this, I found myself thinking sarcastically: Oh my god. They were roommates.
While writing my Honours thesis in 2019, with Anne and Caroline forming the basis of my first chapter, I was often sent memes that were a variation of the "And they were roommates" vine. These memes would be of the likes of:
Two people of the same gender:
*wrote love letters to each other*
*lived together until they died*
*never married*
*are buried together*
Historians:
"Oh my god, they were roommates."
These memes make me laugh because, for the most part, they're accurate. While researching queer history, I came across countless arguments by (presumably heterosexual) historians who insisted that figures such as Lillian Violet Cooper—one of Australia's first female medical practitioners, who is buried with Mary Josephine Bedford—were 'just good friends' with their lifelong partner.
Often, these historians' arguments boiled down to the old, 'It was normal for two women to kiss and desire each other's constant company back in those days' type of line.
Lines like these, along with the claims made by Bev Roberts, triggered a month of anxiety while I struggled with imposter syndrome, only overcoming it through the encouragement of my thesis supervisor. I was terrified of placing labels on people who are no longer here to speak for themselves. What right did I have to claim that some dead white women were probably queer because I interpreted their diaries differently to another historian?
It didn't take me long to realise that these questions hadn't stopped prominent and well-respected historians from assuming heteronormative roles for their historical subjects. Which is, essentially, what Bev Roberts did in her research on Anne and Caroline.
While there might not be any 'evidence' of sexual contact, which is generally the only thing that qualifies a historical figure as queer (though sometimes, not even that is considered 'evidence' enough), there's also no evidence of either woman being heterosexual. For all we know, they could have been asexual or aromantic.
There is more evidence of Anne and Caroline sharing a romantic relationship than of them assuming a heteronormative lifestyle. So why insist they were merely 'roommates', as though to be anything more would taint their significance?
The "And they were roommates" meme stereotypes historians as homophobic, which isn't the case. As a queer person who has studied history in a tertiary setting, I know that LGBTQI+ history has grown as a field since the 1990s. Australian historians such as Lucy Chesser, Ruth Ford, Graham Willett, Joy Damousi, Robert Aldrich, Frank Bongiorno, and many others have provided extensive research on sexuality and queer readings of the archives.
Not all academics in the field look like the 'Famous Historian' so comically represented in the Monty Python's Holy Grail (that is: an old, white, cis man). But I can understand how the presumption would stick. Many 'popular histories' are written through a cis heteronormative perspective, with only a casual hint of diverse sexuality if we're lucky.
While reading Jacqueline Kent's recent biography on Melbourne suffragist Vida Goldstein, I was surprised by the almost flippant way Kent referred to Cecilia John, a close friend and ally to Goldstein, as a lesbian. My surprise quickly gave way to frustration. Not at Kent, but at everything I had read previously about Cecilia John which failed to mention her sexuality.
Australian history was not a popular subject at my high school. I was one of seven students, and by far the most enthusiastic. Queer Australian history is even more difficult to access, simply because there is not enough material published.
By this I mean primary source evidence (diaries, letters, public records), as well as books you can buy for a relatively cheap price at most book stores. With the increase of media, information can instead be shared across a variety of platforms by people who aren't necessarily qualified historians—through TikTok, Instagram, podcasts, and personal blogs.
I don't think social media can ultimately replace the type of significant, in-depth research that career historians produce, but it provides an accessible gateway to the subject for a broader, and often younger, audience.
I wasn't the only person in my Honours year to write about queer history. Other theses were written about Australian trans identities, 90s lesbian magazines, the media's role during the Gay Liberation movement, and the homoeroticism of Jacques-Louis David's paintings.
Nevertheless, Australia is in need of a queer history movement similar to the increased interest in women's history in the late twentieth century. It's not a 'niche' topic anymore, but something a wider audience is interested in.
There is always more to research, particularly when it comes to trans identities and people of colour. Unsurprisingly, popular and academic histories are still overwhelmingly written by and about white people (something I also need to be more conscious of in my own work). To claim that there is not enough evidence to write these histories is a cop out when the evidence we do have is wilfully ignored.
Rather than continuing to deny a queer past, academic historians should open themselves to the idea that perhaps some people were more to each other than just 'roommates'.
Danielle Scrimshaw is a writer, retail assistant/queen, and lighthouse tour guide with too many dreams and not enough physical energy. Their writing can be found in Voiceworks, Overland, Scum Mag and Archer. Follow them on Instagram.
<! -- WIDGET HERE FOR BUY ARCHER -->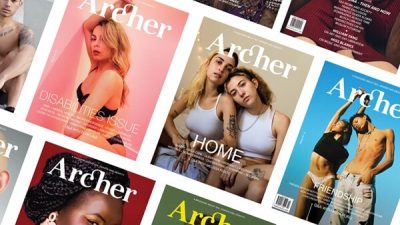 HELP KEEP ARCHER MAGAZINE AFLOAT!