Queer horror, Tori Amos and the sex work community: Our editors' top picks for 2022
By: Archer Magazine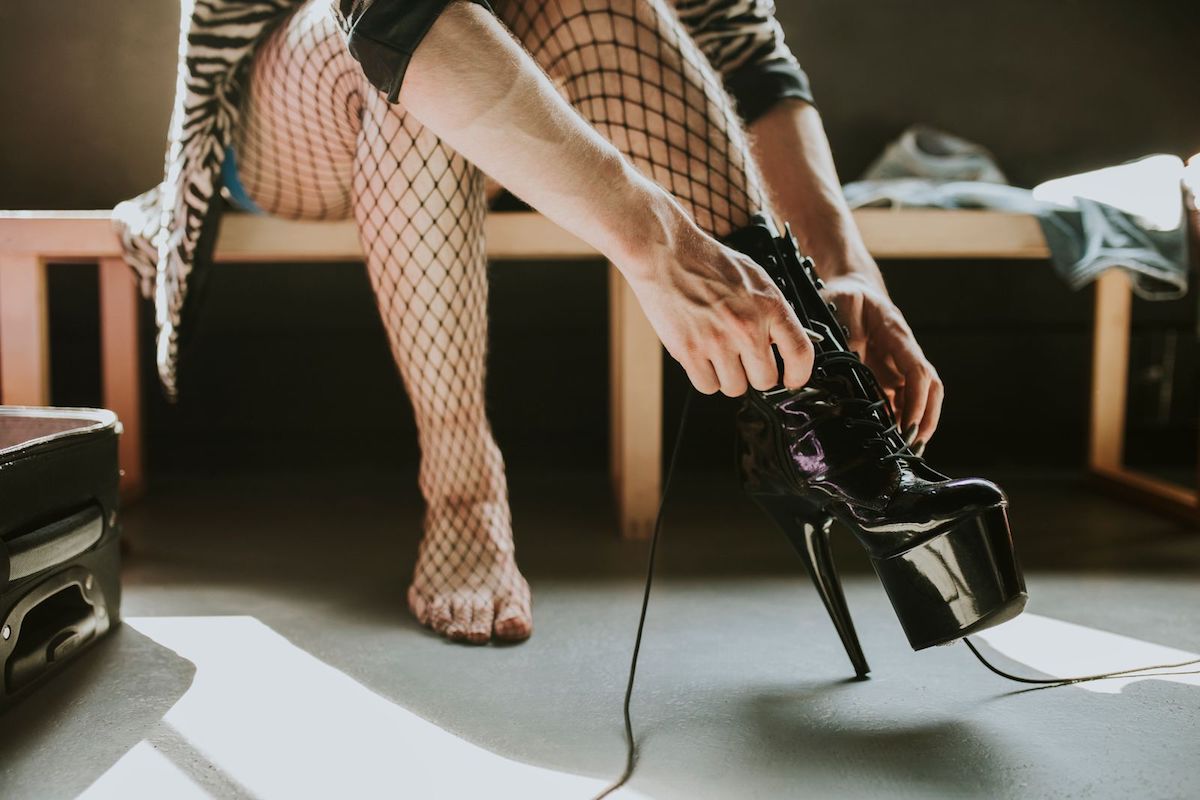 Ahoy-hoy! It's Alex Creece, your friendly neighbourhood online editor for Archer Magazine!
This is my first year in my absolute dream job, and I'm #blessed to have connected with so many amazing writers and fellow queers, and to work alongside the phenomenal team that make Archer's magic happen.
As 2022 comes to a close, we can't help but get reflective and sentimental – cue the smiling single tear emoji – about all the wonderful articles we've edited this year. Dani recently shared our most read pieces of the year, so now's our chance to share hidden gems that you might've missed!
Join us in celebrating some of our favourite pieces — though you all made it incredibly hard to choose just five each!
Our online editor Dani Leever's picks for 2022:
Queer horror films: Our traumas deserve to be explored by Kate Phillips
"Amid the worst parts of my relationship, I kept looking outward for threats, even when the call was coming from inside the house."
The intersection of horror and queerness is one I find endlessly fascinating. Through analysing the historic depiction of queer folk as villains in horror texts, lamenting the genre's underutilised potential to express our stories, as well as reflecting on a traumatic relationship, Kate has written a poignant piece that will stay with me for a very long time. 
Queer envy: gratitude and resentment by Mason Wood
"They are a nymph – in leather and chiffon. They stand out from the skinny jeans and Nikes in the crowd. In their boots, they tower above me. I want to disappear into them."
The line "Sometimes I'm in love with them, but other times they wear a beret." kills me. I love this piece because Mason's tone is so captivating, fresh and fun, and he articulates such a relatable queer experience here. Do I want to kiss you, or do I want to be you!? Spoiler alert: There's a good reason we ask this question. 
Sisters, gender and tense conversations: A drop of blood in a wine glass by Elie Rawlinson
"I justify myself with flowery words that disguise how my sister's eyes burn into my skull, with questions I am unable to answer and stories I am unable to hear." 
I still get chills when I read this! In beautiful prose and quiet power, Elie Rawlinson articulates a unique experience that queer and trans folk can have when interacting with family. It's captivating in its subtlety and devastating turns of phrase. 
Queer film review: When Night is Falling by Jess Ison
"I must confess that my sweetie and I were half cut watching this, so I would suggest that you take this review with a grain of salt." 
Our treasured 'The L Word: Generation Q' reviewer Jess Ison writes in a voice that sounds like you're sitting in a pub with a glass of Pinot Grigio, hearing your funniest friend recap the cooked film they've just seen. This queer film review, particularly the second last paragraph, made me laugh very loudly in the Archer office. It's a gem. 
Processing emotional abuse: Tori Amos helped me heal by Michael Earp
"I was leaning so heavily on Tori Amos, yet somehow I was misinterpreting the lyrics to affirm the poisonous narratives this man was whispering in my ear."
Upon reading Michael's first draft, I literally felt the need to clutch at my heart. What a powerful piece! Michael speaks beautifully about their connection to Tori Amos's music, while reflecting painfully on an abusive relationship. Throughout the piece, just as it does in Michael's journey, Tori's music only becomes louder and more powerful. 
Our online editor Alex Creece's picks for 2022:
Blak, bi and not a guy: On intersecting identities by Ulysses Thomas
"My blak and bisexual identities have become like foundational pillars in the garden of my soul, and in the space between their architecture, my gender has been allowed to grow, blossom, wither away, and grow all over again."
Ulysses is a fresh and exciting voice to watch out for! In partnership with the Melbourne Bisexual Network, Ulysses writes stunningly on blakness, bisexuality and gender diversity – capturing the perfect blend of heart and humour.
A sex work community post-disaster: Sasha's on Cook Street after the floods by Sarah Hall
"People moved sodden old beds, drawers full of condoms, butt plugs, dildos – all that stuff. Some of them were Christians, and they helped clean up. That was the most spontaneous display of sex worker solidarity – from complete strangers – I'd ever seen in my life."
This article offers three remarkable accounts of a sex work community in the wake of a natural disaster. Sarah interviews the owner of Sasha's on Cook Street, plus two sex workers from the business, following the Lismore floods.
HIV in Indonesia: On shared trauma, global solidarity and grief by Beau Newham
"In 2020, an estimated 34,000 people died due to HIV in Indonesia. This is a figure that leaves me numb. I can't comprehend that level of loss, grief and death."
Paired with beautiful artwork by Sidhi, Beau writes poignantly about the need for global solidarity in response to HIV, drawing on both his life experiences and professional knowledge of the sector. This essay is not only a gripping personal narrative, but a brilliant work of activism in the HIV space.
Sex education and parenting: Great sexpectations by Jenny Hedley
"The first time I learned about clitoral orgasms was listening to Dr Drew's Loveline on KIIS-FM on a boombox the size of a toaster oven. Tuning in at midnight to learn about sex and romance made it illicit."
In an invaluable essay for parents and mentors of children, Jenny discusses the power of comprehensive sex education. Jenny reflects on her experiences of sexual assault, and refers to Legitimate Sexpectations: The Power of Sex-Ed by Katrina Marson as a means of educating her young son.
Tattoos, queerness and coming out: Changing all the time by Lucy Robin
"I started to think that I'd write about the ink on my skin, but I retreated from the idea when I realised that to tell that story, I would also need to tell the story of my being queer – a story which feels aerial and blotchy, one that cannot be rendered in text."
As a poet, I can't help but adore this piece! With gorgeously evocative language, Lucy muses on the connection between tattoos and queer identity.
What were your favourite stories this year? Do you have any feedback for the Archer Magazine team? Get in touch with us here!
<! -- WIDGET HERE FOR BUY ARCHER -->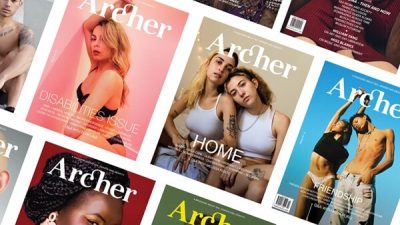 HELP KEEP ARCHER MAGAZINE AFLOAT!
Read more stories about:
bisexuality
,
coming out
,
family
,
First Nations People
,
HIV/AIDS
,
identity
,
lesbian
,
media
,
mental health
,
music
,
non-binary
,
parenting
,
relationships
,
sex education
,
sex work