Bad bisexual: Stereotypes, inexperience and trying to fit in
By: Laura Franks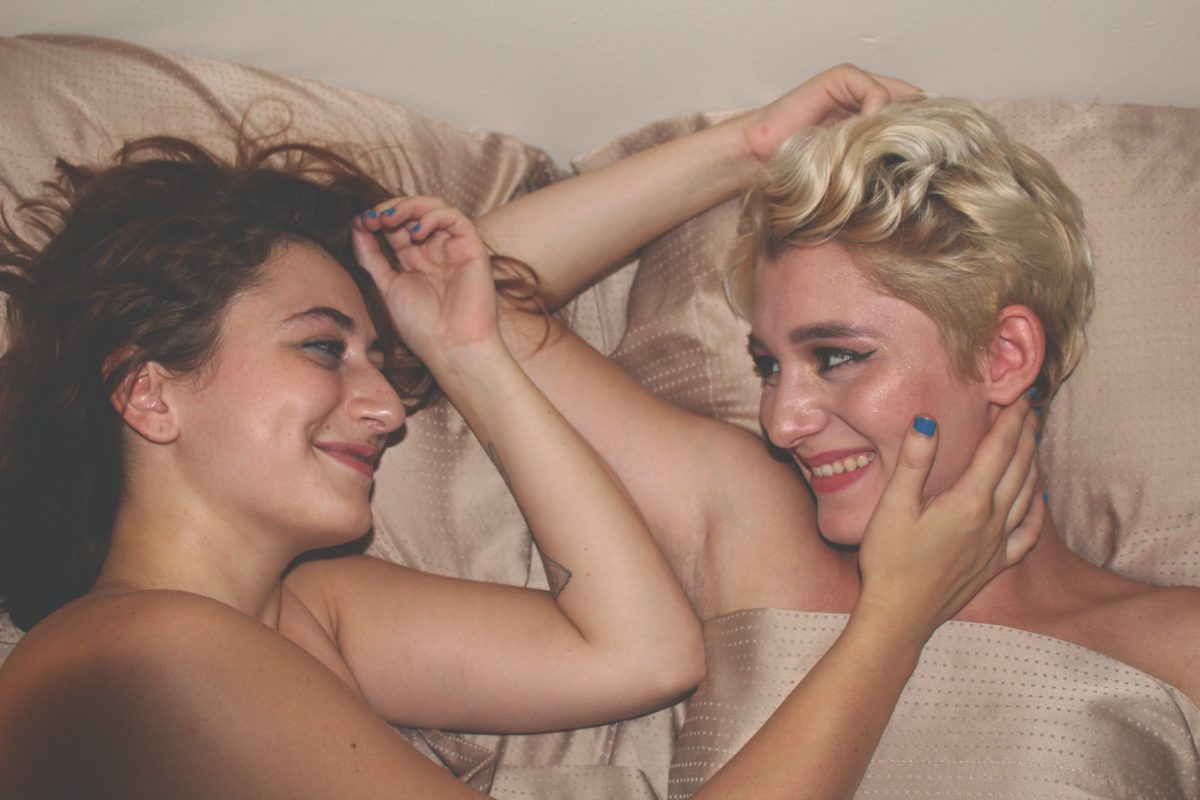 I'll level with you, I type out. I kinda have no idea what I'm doing, so you'll have to be patient with me.
Her reply is immediate: That's okay! As long as we both have fun with each other, that's all that matters.
It's May 2020. Amongst everything else going on in the world at this moment, I am four months out of a wonderful five-year relationship with a man and determined to finally explore my attraction to women.
My prior bisexual experiences are as pitiful as they are few: an awkward, unsatisfying experience with a close friend when I was sixteen, and occasionally looking at lesbian pornography.
By most people's metrics, this labels me firmly as straight, which is as unsurprising as it is unhelpful.
It's also, no doubt, why I've hardly outed myself to anybody; if I was on a Netflix show, I'd be the first to admit that I'm terrible bisexual representation.
I'm hoping my enthusiasm will make up for my lack of experience, I reply, which is generally how I approach most things, and we confirm a time and place to meet.
When it's time for the date, she's attractive, smart, and can hold a relatively engaging conversation.
After a couple of beers, we go back to my shitty little bedroom.
Not only is this the first time I've had sex with a woman, it's the first time I've had sex with someone post-break up, and the first time I've had a one-night stand.
I'm feeling a complex mixture of emotions: nervous, excited, guilty. I'm hoping for a cathartic 'Oh my God, I love having sex with women; I am a good bisexual' moment.
But while I'm physically aroused, in every other sense I'm surprisingly neutral. I touch her, and she touches me.
I do my best to return the pleasure she gives me, but there's no passion in it — it's nice, perfunctory, an enjoyable obligation.
When I cum, I have no desire to luxuriate in her arms. Instead, I'm thinking, Damn it, why am I so fucking sweaty? I'm going to have to wash the sheets.
After she leaves, my housemate immediately opens her door. As one of my closest and most loved friends, she's well-informed about my situation. She peers at me with a lecherously expectant grin. "So, how was it?"
"It was certainly sex," I say, shrugging. She laughs, and I go about my evening feeling overwhelmed by how underwhelming it was.
I wonder if there's something wrong with me. There isn't, of course; this encounter is simply up against five years of pretty good-to-superb sex with a loving and committed partner who was my best friend.
It also suggests that casual sex isn't my vibe, which is a shock to nobody, least of all me. If you measure me against the promiscuous bisexual stereotypes, I guess you're going to find me lacking.
The thing that media really misses the mark on with bisexual experiences (and, I suspect, most queer experiences) is this: you don't just have some gay sex and suddenly know what the fuck is going on.
In fact, I'd say my experience raised more questions than it answered. Do I have a type when it comes to women? Will I ever be able to have romantic feelings for a woman? Why do I find men more attractive than women?
Is it not enough to have sex with a nice lady and cum big? Apparently not.
A lot of this can come down to the fact that if you separated my cumulative heterosexual and homosexual experiences and somehow converted them to people, Straight Me would have her license while Gay Me would be barely able to find the steering wheel.
There's a remarkable disparity in my experience with men versus women.
The obvious way to remedy this is to aggressively date women — but that's about as appealing to me as aggressively dating full stop.
Which is to say, it's not. Trying to rush personal development is a sure-fire way to prevent it.
I guess what I want to know is when will I be me: fully realised, clear cut, easy to label?
The answer is never, which is as wonderful as it is annoying. Identity is a shifting, impermanent thing; the only thing I can do, I suppose, is be open to experiences as they come.
Laura is studying her Master of Creative Writing, Publishing and Editing at the University of Melbourne. When she isn't writing, she's getting drooled on by her cat, trying new wines and beers, or single handedly giving her local library a reason to stay open.
<! -- WIDGET HERE FOR BUY ARCHER -->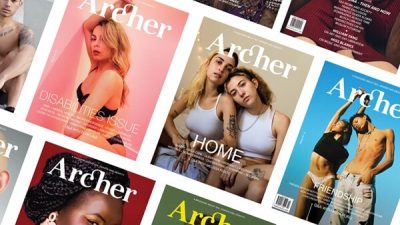 HELP KEEP ARCHER MAGAZINE AFLOAT!