What you read to get through 2020: Our editors' picks
By: Archer Magazine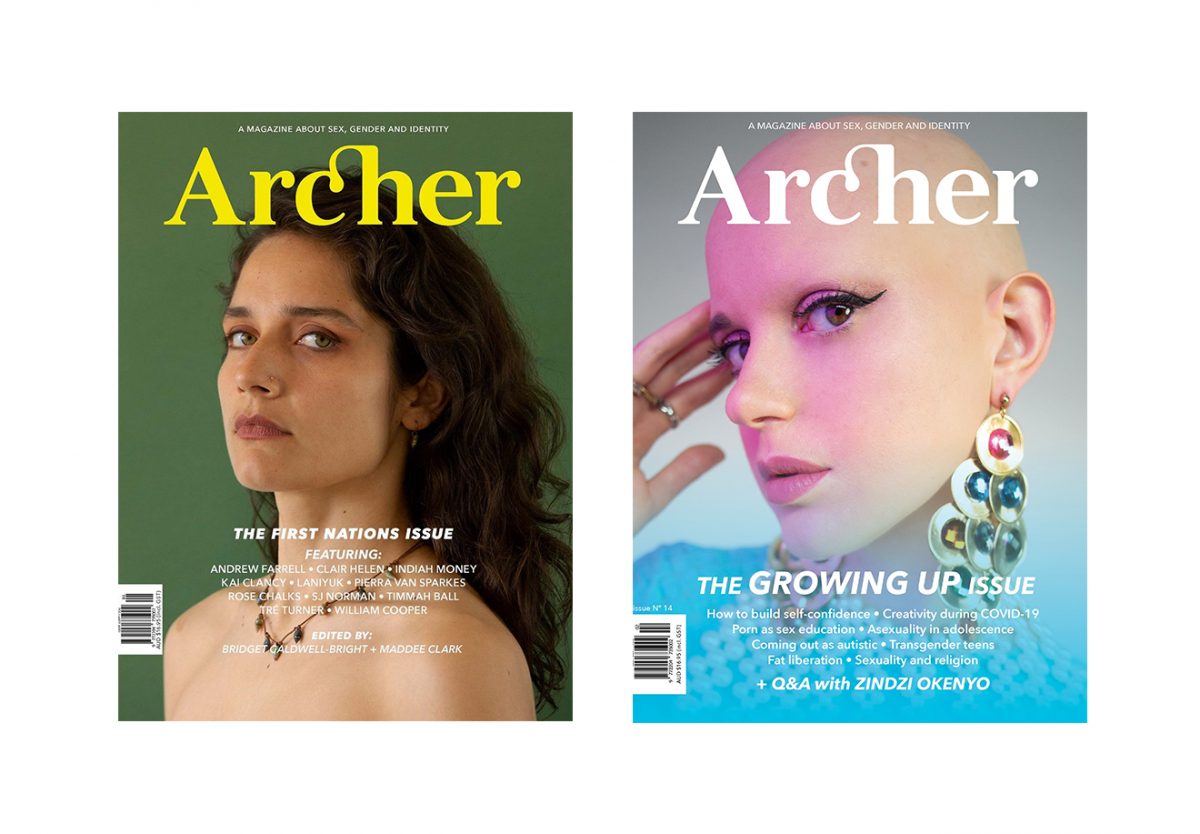 This year has been hectic, to say the least. To round out the year that we'd rather forget, we have put together a top 10 list of our editors' picks for 2020. You will see some of the excellent pieces published this year, the most-read pieces and our older favourites.
Our online editor Roz Bellamy's picks for 2020:
1. Feeding my desire: Intimacy and breastfeeding by Amanda Galea
This is the second consecutive year that Amanda's piece, published in 2016, has been the most read piece on our website. In the piece, Amanda expresses the hope that people start examining socially-held prejudices around sexuality. Readers' continuing interest might indicate we are finally getting there.
"I began to envision the possibility of feeding others, even strangers, as a way of restoring them." Read more…
2. Aboriginal queer motherhood by Bridget Caldwell 
Bridget's stunning piece, originally published in Issue 12 of Archer Magazine, was the most read piece published in 2020. Bridget writes about decolonising parenthood, challenging white societal norms and parenting queerly.
"I must actively place queerness in my child's path because racism, hetero­normativity and the notion of binary gender structure so many aspects of children's lives – their toys, their books, their peers." Read more…
3. Coronavirus and sex work by Tilly Lawless 
Tilly captures the stress and panic, the fears around increased police powers, and the role of privilege in a pandemic. This was our second most popular piece published in 2020.
"My body has always been on the frontline with my work; viruses and infections are a risk with every client." Read more…
4. Ethical porn by Esmé James
I loved working with Esmé on this piece. She reminds us that making informed decisions about what we consume can create better conditions for sex workers.
"…one day it struck me as quite the irony that this question of ethics did not touch my consumption of porn." Read more…
5. Unsafe workplaces are winning awards by Business Queer
This unflinching piece is a must read! Business Queer argues that LGBTI inclusion awards should not go to unsafe corporate workplaces.
"I entered this workplace because of their LGBTIQ+ inclusion awards. I got two years of being misgendered, of doing significant emotional and actual labour to educate everyone around me, and of crying in bathrooms." Read more…
Our deputy online editor EK Lewis's picks for 2020:

1. Better access to the contraceptive pill by Nikita Skuse
This is one of the first pieces I worked on when I started with Archer this year. It's one of my top picks because it clearly, simply, and effectively communicates the need for greater accessibility to reproductive medicines like the contraceptive pill. It also illustrates how other aspects of the healthcare system could benefit, envisioning lower wait times for GP appointments and higher trust in an individual's ability to make the right choices for their needs.
"I want to have options and choices when it comes to my own body, and I don't want to waste valuable time on unnecessary appointments. More importantly, I want to be trusted with the fact that I do actually know my own needs." Read more…
2. Gender-affirming surgery and trans wellbeing by Dylan Strahan
Another of my top picks also looks at the healthcare system and where it's in need of improvement. I love how this piece draws attention to the language we use when describing treatments, and the impact that language can have on the perception of what is and isn't necessary care. It's a compelling piece, and a call for change.
"While gender-affirming surgery has long been a reason for early super withdrawal on hardship grounds, it strikes me as particularly dystopian. We are quite literally placed in a position of borrowing from our futures to make the present more habitable." Read more…
3. Getting comfortable with masturbation after sexual trauma by Megan Preston
This is a beautifully written and well-paced piece on patience, rediscovering pleasure, and the importance of respecting your own boundaries. It's honest and gentle and ultimately uplifting. An easy top pick.
"Letting go of that blame and writing down my boundaries were the first steps towards feeling safe in my body again. Eventually, I stopped seeing masturbation as something I needed to get over and done with. I stopped seeing it as something I needed to overcome." Read more…
4. Aesthetic attraction and being on the asexual spectrum by Nicole Brinkley
We published this piece back in 2017 but it's found its way out of the archives and into our top 10 most read pieces of 2020. It's a great account of how aesthetic attraction is experienced on the asexual spectrum, and how the widely-held assumption that aesthetic attraction leads to sexual attraction ignores the complexity and validity of physical attraction alone.
"There is, of course, nothing wrong with aesthetic attraction leading to sexual attraction and riding a (safe and consensual) ride. But assuming aesthetic attraction leads to sexual attraction is a huge problem." Read more…
5. Aboriginal families: Beyond flesh and blood by Nayuka Gorrie
This is another piece among our most read this year, and it originally appeared in Issue 8 of Archer Magazine. It explores the impacts of colonisation on Aboriginal families, the ways in which Aboriginal relationship structures differ from those that colonisation attempted to enforce, and how Aboriginal families continue to reject colonial ideas of belonging. 
"Before colonisation, Aboriginal relationship structures were complex and ensured that we flourished. When we were colonised, so, too, were our family structures and the roles within them." Read more…
Enjoy reading these great pieces, and we hope you have a wonderful 2021!
<! -- WIDGET HERE FOR BUY ARCHER -->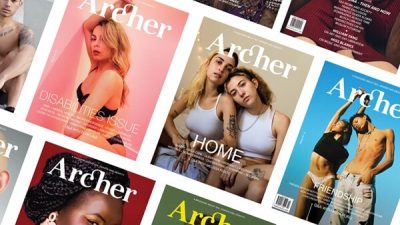 HELP KEEP ARCHER MAGAZINE AFLOAT!