Uncovering my queerness: Only my dreaming self knew
By: Anna Jacobson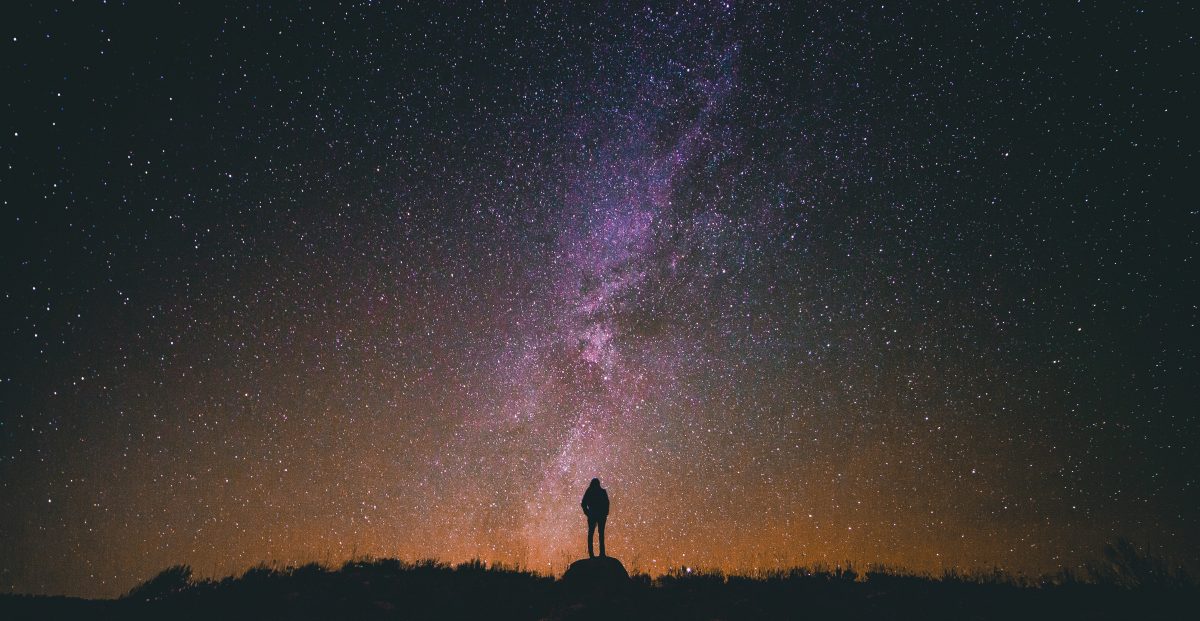 My hairdresser says there's a different kind of freedom from living out of home, and I finally understand what he means.
Since moving out, I've recognised a part of my identity that's come as a surprise for me.
Even though I've been attending queer book events at the library, and have two copies of Guidebook to Queer Jewish Spirituality – a comic by Mira Schlosberg –  on my bookshelf, I've never allowed myself the thought that I might be queer.
I watch my queer poetry friends go through all the emotions as their right to marry is voted-on and challenged. The poems they write during and after this time are powerful. But it's only after the winning of the 'Yes' vote that I realise my own potential queerness.
To celebrate my questioning of my sexuality, I do what any sensible girl would do – order herself a Queen-sized bed and lug the bedding all the way home on the bus.
My new bed is luxurious. I am unable to sleep.
When I talk about the possibility of being queer to my psychiatrist, she flips through her notes and says, "Yes, this isn't something we've talked about before."
Previously, my sessions every two weeks had been about her checking in on my mental state. Was I hearing voices? How was my mood on a scale of 1-10? Was I being social enough?
I'm out and proud about living with mental illness and the psychosis that ripped me apart ten years ago. I often explore disruptures of self and memory as themes in my poems and writing, especially in my poetry collection Amnesia Findings.
I am not ashamed about my disability. Just like survivor-researchers have reclaimed the word 'mad', so too has the queer movement taken back the word 'queer'.
Why, then, do I find acknowledging my sexuality so much more difficult and personal than disclosing my mental illness? Why do I find it so hard to write about being bi?
Surely the stigma around mental illness is far greater? Or is it just different?
I didn't take anyone to my grade 12 formal.
Some girls wanted to take other girls as their partner to the dance, but weren't allowed to by the school. This only reinforced the message that queerness was unacceptable.
Perhaps if we had received education about queer identities – teachers included – and perhaps if there had been no rules about who we could bring to a dance, then maybe I could have allowed myself to know my own identity earlier.
As a teen, I had dreams in which I was finally in a relationship and getting married.
In them, I was disappointed when I realised my partner was a woman. Disappointed because I knew being married to a woman didn't count, wasn't allowed, wasn't even legal.
I dismissed my 'married to a woman' dreams as irrational. This was fifteen years before the 'yes' vote.
I couldn't allow being queer as a possibility for myself – society wouldn't let me.
I worry about how I unknowingly erased my bisexuality for thirty years.
I'm still surprised that society could infiltrate my brain, suppressing a whole part of me, to the extent that only my dreaming self knew. That, even now, I still need to remind myself that it's okay for me to have feelings for women and non-binary people, as well as for men.
But other times, I'm not surprised by this erasure, or by the need to constantly remind myself.
During the appointment with my psychiatrist, she advises me not to tell my family about being queer until I've sorted things out in my own head.
"Give it six months," she says.
I ignore her advice. After doing so, my sleep returns to normal.
Last Passover, I was in charge of the Seder plate and added an orange to it.
The orange symbolises the inclusion of marginalised identities within Judaism, and honours what these communities bring to Jewish life. But a year later, Passover 2021, I can't visit my family because of the pandemic.
I try not to cry into the Thai takeaway container of lamb shank curry on the bone – the closest I could get to Zeroa on the Seder plate. Instead of an orange, all I have is a mandarin.
I haven't been able to find a single box of matzah in Brisbane, let alone a healthcare professional who I can have a conversation with about my rainbow identity.
Maybe I'm looking in the wrong place. Maybe I just need to reach out to the queer community and embrace all my identities.
Maybe writing this is the first step.
Anna Jacobson is a writer and artist from Brisbane. Amnesia Findings (UQP, 2019) is her first full-length poetry collection, which won the 2018 Thomas Shapcott Poetry Prize. In 2020 Anna won the Nillumbik Prize for Contemporary Writing (Open Creative Nonfiction), was awarded a Queensland Writers Fellowship, and was shortlisted in the Spark Prize. Her website is www.annajacobson.com.au.
<! -- WIDGET HERE FOR BUY ARCHER -->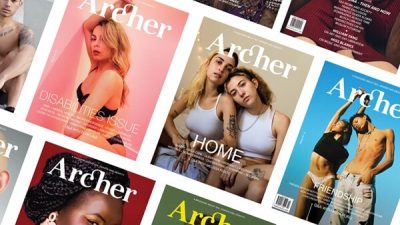 HELP KEEP ARCHER MAGAZINE AFLOAT!