Breastfeeding, asexuality and trauma: Our editors' picks for 2019
By: Archer Magazine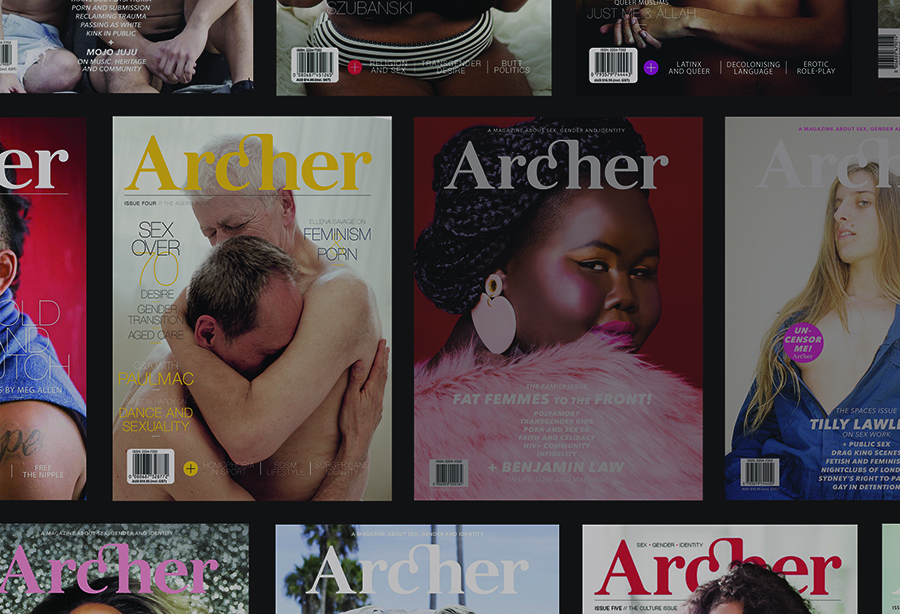 We've made it to the end of 2019 already. How did that happen?!
We've published some really great pieces this year, and we've seen some of our old favourites maintain their popularity. To celebrate the end of 2019, we're sharing with you some of our editors' picks: a combination of our most-read pieces of 2019, and our favourites from the year.
Our online editor Lucy Watson's picks for 2019:
Feeding my desire: Intimacy and breastfeeding by Amanda Galea
This was our most read piece of 2019, up from #2 last year. When I told Amanda this, she was surprised, telling me "I'm still yet to meet another person who is into it, despite this massive interest in the article."
I love this piece because it showcases, to me, what Archer is about. Our t-shirts read "sex is weird for everyone" and I always like to add the next line, "so let's talk about it". Archer is a place to write about the intimacies we might not otherwise talk about.
"The bonding process was the most startling – I found it incredible to gaze upon her as she fed, and a fierce pride within me, that my body was able to calm and soothe age-old disquiets within her." Read more…
Aesthetic attraction and being on the asexual spectrum by Nicole Brinkley
This is another of our most-read pieces in 2019. It shows that Archer is a place where people can find the information they're looking for, and get informed about lesser-known expressions of sexuality.
"Making a comment about how gorgeous somebody is will inevitably prompt somebody to tease me about wanting to have sex with them. But I do not want to ride that ride." Read more…
Non-binary fantasy and the erotics of Daddy/son play by Shafik Zahyr
This one makes our most-read list for the second year in a row. Originally published in Archer Magazine #7, this piece combines some of my favourite things about Archer: sex, kinks, and an exploration of gender and performative gender roles.
"Today, the language of Daddy/son evokes a sense of familial paternalism, but this bond cannot be equated to either incest or paedophilia. Instead, Daddies are vast repositories of knowledge surrounding gay histories, gay spaces and gay bodies." Read more…
This is one of my favourites from this year, because it captures the ability of alternative media to heal the pain caused by mainstream media. After The Australian continually attacked trans and gender diverse people this year, Mama Alto penned this letter to remind the community that they are loved.
"Hope can be an elusive and difficult thing to hold on to. But my hope is that we can, in our conversations and interactions, in small gestures as well as grand ones, demonstrate and show that we trans and gender diverse people are human beings." Read more…
Trauma and homophobia: Becoming sexual in my late forties by Peter Thompson
I chose this one to round out my editor's picks for 2019 because it's such an honest and beautiful story and I loved working with Peter on this. I love that Archer Magazine is a space where people feel comfortable telling their stories, and I feel honoured to work with people to share them.
"Was I okay?  Hell yeah.  I had experienced true sexual bliss for the first time ever in my life and wondered why I had allowed so much internalised homophobia and self-loathing to keep me from something so wonderfully beautiful for so long." Read more…
Our deputy online editor Roz Bellamy's picks for 2019:
Accessibility at queer events: It's hard to have pride when you can't access it by Sonya Krzywoszyja
I loved working with Sonya on this important piece about accessing LGBT+ venues and events. It continues to resonate with many Archer readers who relate to the experiences and barriers described.
"We shouldn't have to risk further isolation for speaking out or asking if an event is going to be able to cater to us. It should be a given that requirements are going to be met. I want to be involved. I want to be able to leave my house and make new friends with similar interests. I want to be able to exhibit my pride in being a part of the queer community." Read more…
This was one of our most-read pieces from 2019. Sommer's piece describes her experiences with biphobia and erasure, and highlights the need for inclusivity in the LGBT+ community.
"Bisexual people want, and need, to feel part of the rainbow just as we all need to feel valid and valued regardless of the gender of the person we are with at the time. I know what it feels like to be rejected, ignored, and erased. I know what it feels like to be told you're not real." Read more…
Changing the story of living with HIV by Beau Newham
This is one of my favourites from 2019. Beau's reflections on his HIV diagnosis are moving and beautifully written. He argues that we have the tools and knowledge to change the story of HIV around the world but the change is happening too slowly and unevenly.
"I've only been positive for a few months, but these tears felt like an accumulation of a life time. A shared grief across generations. Tears for the people I knew who had died, and from knowing that people are still dying now, more needlessly than ever." Read more…
Georgie's article explores the barriers faced by sex workers when attempting to report sexual assaults to the police. She interviewed sex workers and a police spokesperson in order to write this piece, and tied her research and interviews together with her own powerful voice. It's a particularly important piece in light of the current political context and debates around decriminalisation of sex work.
"Hearing these stories leaves me in anguish. These women have had their rights violated twice over – once by their attackers, and again by a flawed legal system." Read more…
This was our most popular piece published in 2019. Amanda captures the complex and fraught questions brought up in parenting, especially when navigating the topic of sex.
"From the moment he began inquiring, I began educating.  I usually answered his questions in an age-appropriate manner, trying not to over-answer or over-simplify.  As he got older and his awareness grew, 'sex' began to drift into our lexicon." Read more…
<! -- WIDGET HERE FOR BUY ARCHER -->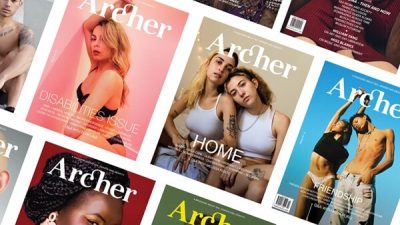 HELP KEEP ARCHER MAGAZINE AFLOAT!