The most read pieces of 2022: Trans sex, bisexual joy and purity culture
By: Archer Magazine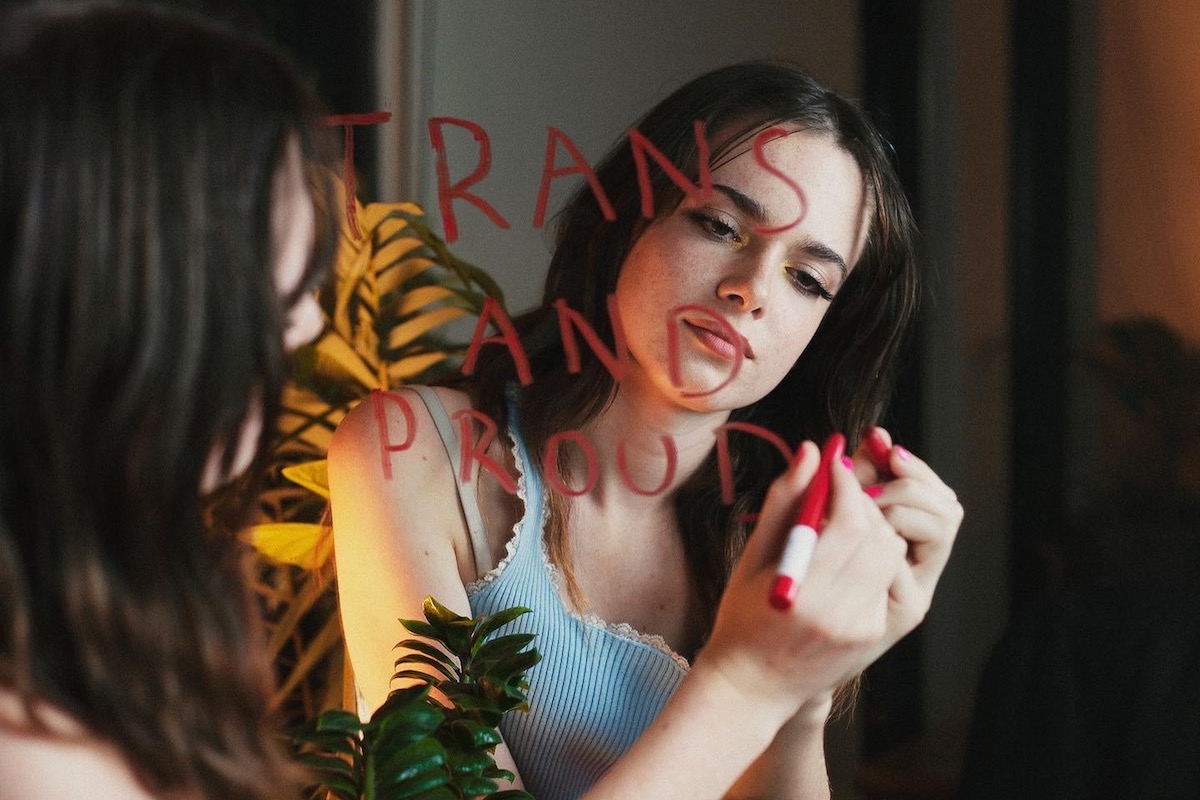 Hello! It's Dani Leever here, your trusty online editor. It's safe to say we've had a big year at Archer Magazine.
We launched our print publication's issue #17: the HOME issue, we welcomed our brilliant new online editor Alex Creece, we raised money for our upcoming print issue on incarceration and we won a Mental Health Service Award for our DISABILITIES issue!
All year round, our hard-working team have been committed to sharing inclusive and empowering stories about sexuality, gender and identity. Whether you curiously clicked or read and then re-read, it's always great to know what you enjoyed sinking your teeth into each year.
So, from trans sex to body hair, lesbian gangs to bisexual joy, here are the most read pieces of 2022.
On the G.O.D gang of Sydney's 1990s, queer objects and archives by Lisa Salmon
"I am grateful Jasper saved this material, and that here in the archives our artefacts have been preserved with deep queer reverence. Seeing objects from my life in a museum does not make me feel old. It makes me feel valued." Read more…
How to be a good ally to transgender people by Frankie Mazzone
"Once you learn someone's pronouns, even if you don't understand them, it's important to respect them. In the end, someone's pronouns don't affect you one bit, so there should be no reason for you to judge." Read more…
Dance and gender: How dance helped me love my trans body by rudi lorimer
"I wonder what I'd be like if I'd been allowed to know that masculine was not the enemy; that I was not broken, or wrong, and that the reason I didn't fit was about society, and not about me." Read more…
Dating as a bisexual man: The joy of holding space by Patrick Lenton
"Every day I get to look absurd and beautiful. And, like an ageing Hollywood starlet, I refer to the lovers of my past, and wink at my affairs of the heart and body that span people of all genders, and those with no gender at all." Read more…
How to hook up with trans people: A beginner's guide by Travis Hunter
"Cis people can tend to focus on what transgender people have in our pants, especially when thinking about how we have sex. I don't know that they're imagining, honestly. Tentacles?" Read more…
Queerplatonic Relationships: An aromantic's love story by Jes Layton
"For many who identify on the asexual and/or aromantic spectrums, queerplatonic relationships offer a framework for relationships that bend the rules of traditional heteronormative and amatonormative relationships." Read more…
Femininity and body hair: To hair or not to hair? by Sahana Sehgal
"When you're young, being plump is considered cute. But one day you wake up, and you stop being cute and chubby and start being fat and fat." Read more…
Queer representation, Netflix and grief: Seeing myself on screen by Fleassy Malay
"It fills me with joy to know my kid watches TV and sees so many versions of who she might be as she grows. Yet, at the same time, it also floods me with something else – something darker." Read more…
Purity culture and its grip on social media by Emma Cieslik
"These groups wholly denied the existence of non-heteronormative attraction and non-cisgender identities. In extreme forms, they emphasised a sexlessness of mind and body prior to marriage." Read more…
To the writers Alex and I have worked with, thank you for trusting us with your voices. To the readers supporting our content, thank you for allowing us to keep doing what we love.
And to the Archer team, you are all absolutely fantastic. Thank you for all that you do.
<! -- WIDGET HERE FOR BUY ARCHER -->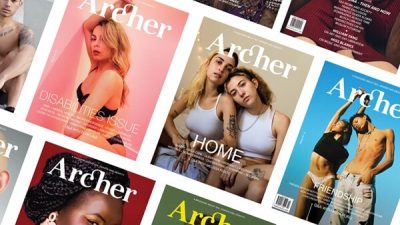 HELP KEEP ARCHER MAGAZINE AFLOAT!
Read more stories about:
archer magazine
,
asexuality
,
bisexuality
,
bodies
,
history
,
identity
,
lesbian
,
relationships
,
sex
,
sexuality
,
transgender