Bisexual Visibility Day: My Favourite Archer Bi+ Pieces
By: Archer Magazine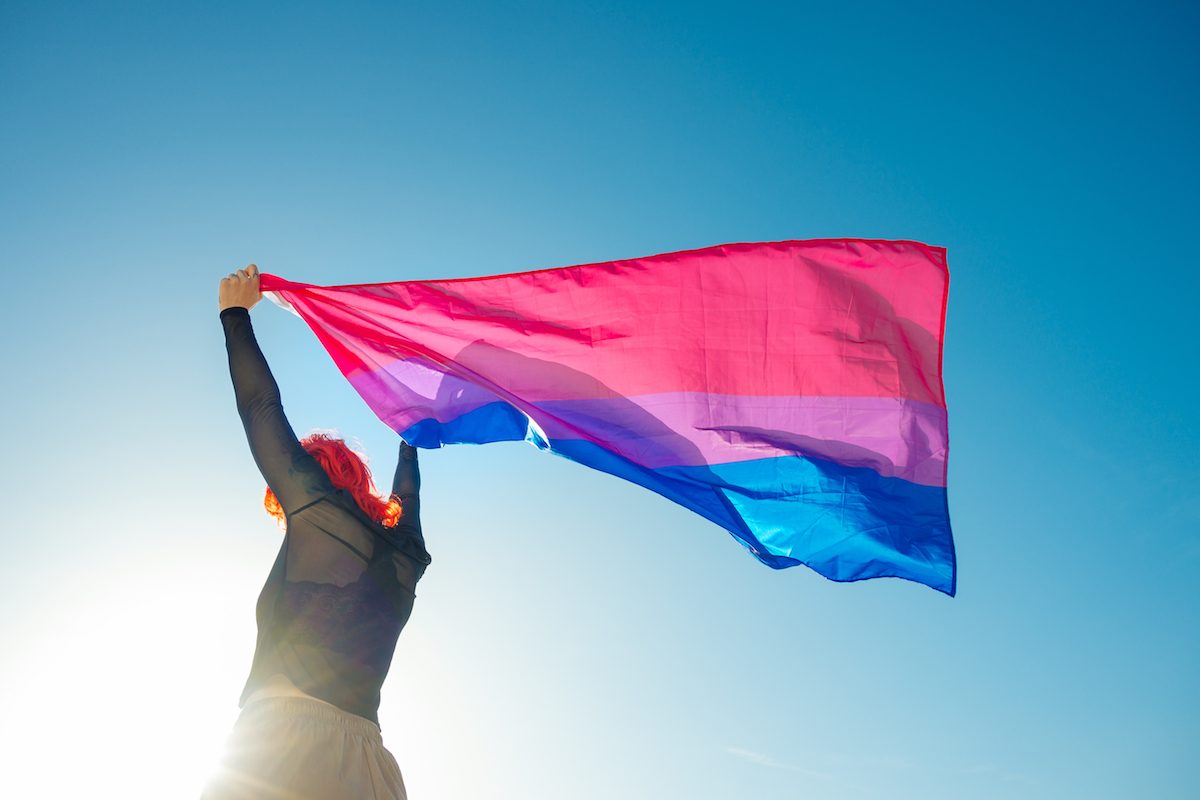 It's Bisexual Visibility Day! Also known as Celebrate Bisexuality Day, today is a day to celebrate and acknowledge the wonderful bisexual+ folks in our LGBTQIA+ community.
It's a day where we can celebrate our bi+ pals, consider how we can smash biphobia and enthusiastically wave that (aesthetically pleasing) bisexual flag. It's also a day where I, once again, add a bisexual lighting kit into my cart and almost purchase it. Because every selfie looks so much better with dark pink and blue lighting.
See this photo of me that unintentionally has very bisexual colours? Fantastic. I promise you I don't look this tough in real life.
There have been so many wonderful bi+ contributors who have written for Archer Magazine over the years. Today, to celebrate Bi Visibility Day, I'm collating some of my favourite pieces discussing bisexual identities and experiences.
There have been far too many brilliant pieces to fit into one list, but here you'll find an ode to Keira Knightley, bisexual myth busting, a celebration of a drag dive bar in Korea, and so much more.
Happy reading, and happy Bisexual Visibility Day!
– Dani Leever, Deputy Online Editor.
Queering Knightley: A bisexual's thank you note by Natalie Williams
This piece is one of my absolute favourites. Written by "bisexual badass" and Archer volunteer Natalie Williams, it pays homage to Keira Knightley and her place in queer cannon. Queers are often forced to find what resonates with us within hetero pop culture, Natalie's ode to Keira is a perfect example of just this.
"Keira Knightley was not just an actress I had a crush on during my adolescence. She was a woman who gave me permission to be my true self." Read more…
Being bisexual and mixed: Preserving culture through a queer lens by Madison Griffiths
Madison Griffiths is such a wonderful writer. This tender piece on being bisexual and mixed race is concrete proof of that. It speaks lovingly of Madison's grandmother, who people are often surprised to hear is progressive and supportive of queerness. It's a poetic piece that's a must-read. 
"My grandmother often declares that her daughter's decision to vote no is married—so to speak—to the whiteness she grew up around, the various men she has loved, the colonial influence on her thinking." Read more…
Celebrating my Korean-Australian identity at a drag bar in Seoul by Ellie Freeman
This is a recent piece that I seriously loved. It paints such a vivid image of a lively drag bar in Korea, where drag performers and patrons alike could loudly and proudly celebrate their queerness. An easy top pick. 
"Years of shame, racism, and biphobia had told me that I wasn't good enough. Not straight enough, queer enough, woman enough, Asian enough, Australian enough. Outside of those walls, we were sins and illegal. But in that drag bar, we danced. We celebrated Korea, we celebrated queerness, and I celebrated myself. Read more…
Hetsplaining male bisexuality by Josh Mckenzie
Not only did this piece introduce me to my now-favourite word 'hetsplaining', it does a brilliant job of exploring the often-erased experience of male bisexuality. It speaks to many studies that have been done with the intention of 'proving' male bisexuality, which Josh wonders about. Do they try and 'prove' heterosexuality too? Are personal experiences not enough?
"This begs the question: why the aversion to male bisexuality? Do we present a threat to hegemonic masculinity and therefore must be delegitimised?" Read more…
Bad bisexual: Stereotypes, inexperience and trying to fit in by Laura Franks
Laura talks to an overwhelmingly underwhelming first sexual experience with a woman. She reflects on her conflicting feelings exploring her bisexuality, the stereotypes placed on bi people and asks the question, "Is it not enough to have sex with a nice lady and cum big?"
"You don't just have some gay sex and suddenly know what the fuck is going on." Read more…
Bi in the public eye: The erasure of bisexual women from the celebrity biopic by Cece Devlin
This piece does a brilliant job at exploring the nature of bi-erasure on the public stage. Looking at the biopics of Janis Joplin and Amy Winehouse, Cece argues that narratives of bisexual women are too often made with a patriarchal structure in mind: by and for men. 
"In the specific case of the bisexual woman celebrity, her sexuality is overlaid with both misogynistic and heteronormative scripts that satisfy the popular collective narrative of Wild Women in the spotlight." Read more…
Life under shadow: Exploring bisexuality as an Arab-Australian by Omar Sakr
Omar Sakr's words are always powerful and poetic. If you haven't already, check out either of his brilliant books. Omar is a writing legend, and we were thrilled to feature this piece on exploring bisexuality as an Arab-Australian in Archer Magazine #5. This piece is compelling and unflinching – a wonderful read. 
"One click later, I was in the gay section, reading a terribly written story about two guys fucking, touching, loving. My erection throbbed." [This article has been unpublished.]
Bi and mighty: Fighting stigma and prejudice around bisexuality by Sally Goldner
This is a piece from deep in the archives. It's by the exceptional Sally Goldner, a founding member of Transgender Victoria and host of a show on 3CR all about pansexuality. It was published in Archer Magazine #4 back in 2015, and does a great job of busting some all-too-common myths about bisexuality. 
"Many of my bi friends have been through a phase – it's just not the one that people think. They identified as gay/lesbian before they were able to find out the truth about being bi, overcome stigma and identify as their authentic selves." Read more…
Bisexual women and mental health: You must be this queer to enter by Ruby Mountford
Ruby Mountford is a certified bi icon (bicon) who has written superb pieces for us. This piece, in a captivating and honest way, explores the damaging stereotypes and erasure that bisexual women experience. It speaks to the mental health outcomes for bi women, while speaking to the exclusionary ideas that can contribute.
"I smiled and nodded along, gripping the armrests of my chair and clenching my teeth. You're not queer enough, I told myself." Read more…
Navigating thought and space as a disabled queer: Where do the quiet queers go? by Charlotte Sareño Raymond
This piece really stuck me with me for days after I read it. It speaks, in an unflinching and powerful way, to Charlotte's experience navigating queerness and queer spaces as a disabled bisexual person. They reflect on loss of space, memories of their louder days, while challenging us to reflect on how accessible our queer spaces really are. It's a beautiful essay.
"If a tree falls in the woods and there is no one there to hear it does it still make a sound? If a loud and proud queer stops making so much noise do people start thinking they don't shine so bright?" Read more…
Dani Leever is a genderqueer nonfiction writer from Naarm. They've been published in MTV, JUNKEE, Pedestrian.TV, SBS, Voiceworks, Scum Magazine and more. They're currently the Online Deputy Editor at Archer Magazine. Outside writing, Dani performs as a genderbending drag DJ called DJ Gay Dad. They're extremely passionate about finding a song to match the BPM of 'Untouched' by The Veronicas. 
<! -- WIDGET HERE FOR BUY ARCHER -->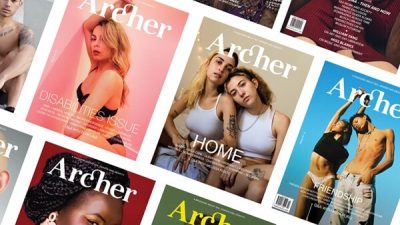 HELP KEEP ARCHER MAGAZINE AFLOAT!