Queering Knightley: A bisexual's thank you note
By: Natalie Williams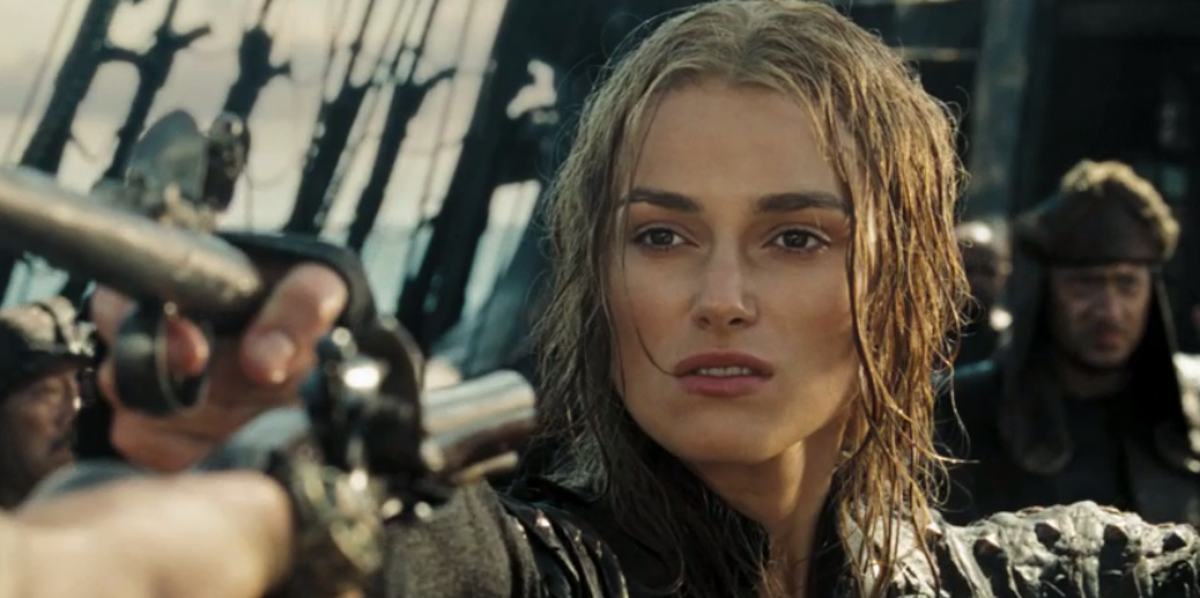 When I first came out to my parents, I couldn't bring myself to use the term bisexual. There was something about it that felt so confirmed and definite.
I knew that I had my own internalised stigma around the term that I hadn't quite worked through yet. Labelling what I was feeling as anything legitimate honestly scared the shit out of me.
Instead, I came out as questioning at first. No real explanation but a simple 'Hey Mum and Dad, I think I'm questioning my sexuality.'
Luckily, after a few coming out tears from me, hugs from my parents and some curious comments I'd expected, I had taken my unknown truth and released it. And, at the time, that was enough for me. It was the truth I felt and it was the weight I had been holding onto for too long by myself.
Once I released it, I could feel myself take a breath and give myself permission to finally discover who I am.
Now, as a 21-year-old fully loud and proud bisexual badass, I like to think back to what influenced me in my queer awakening. Specifically, I reflect on which pop culture icons were a bit more than just 'female role models.'
Like every other late nineties and early noughties queer girl, my awakening was Keira Knightley as the one and only (Pirate King) Elizabeth Swann in Pirates of the Caribbean.
At the time, I really thought I was in it for the plot. But seeing Keira Knightley in a badass pirate outfit with the bravado and confidence of a 1000 straight white men certainly helped me in my discovery of being very into women.
Image: Disney
I remember watching the first three films in the Pirates of the Caribbean franchise regularly amongst my friends and finding myself more and more intrigued by Keira's character, Elizabeth Swann, compared to my friends who fancied Will Turner or Jack Sparrow.
I was completely enthralled with this woman on screen who was not only incredibly gorgeous but someone who, across each film, repeatedly continues to choose her own freedom as opposed to conforming to her society's views.
Elizabeth Swann stands her ground, never lets herself be undermined and looks incredibly hot swinging a sword, or occasionally a boat oar, at other pirates as she laments about the pain of corsets and patriarchy.
But there was something more. It wasn't just the strong attraction to Keira, who I think we can all agree is a total babe. There was something going on underneath the surface.
Elizabeth Swann is a woman who feels stuck in her society by the very nature of her gender and what she is 'allowed' to do because of that gender.
Ultimately, she is someone who longs for freedom. Elizabeth Swann fights for the right to be who she wants, to choose who she wants to be with and to explore the possibilities of who she is able to become without the rigid structures that her society tries to place her in.
I don't know about you but that sounds very much like the queer experience to me.
As I grew older and re-watched the films, Elizabeth Swann became someone in my life who not only didn't ask for permission, she tore up the rule book.
I still rejoice at one of her moments in the first film when Captain Jack Sparrow's crewmates try to uphold the pirate code of leaving a man behind if he falls. Elizabeth, however, stands for more than that as she yells "Hang the Code, and hang the rules!" and goes after her friends, determined to save them.
There is a natural, powerful defiance to whom Elizabeth is at her core that says 'fuck you!' to preconceived expectations and standards, and that was always something that resonated with me.
As a young girl with an interest in sport, sarcasm and getting rough and dirty, as well as not being afraid to speak my mind, I was always labelled a tomboy.
For the people around me, the things I liked were associated with masculinity. There was no way that I, as a girl, could simply like them and have them be a part of my identity without adding a masculine label to what I enjoyed.
I spent the majority of my lunchtimes playing soccer with the boys, unafraid to push them aside to steal the ball, and, when needed, I would call them out on their outdated views about gender. I was comfortable in myself without needing a label of masculinity or femininity to be associated with who I was or what I enjoyed.
Watching Keira in her role as Jules in Bend It Like Beckham, I saw myself and my opposition to preconceived notions of femininity represented. There is this blunt and natural aspect to her, in both her roles as Jules and Elizabeth Swann, and I really related to this type of person.
It didn't even feel like I was relating to a version of femininity, but rather that I was seeing the kind of person I was in a body that was relatively similar to mine during pre-adolescence.
I felt there was an underlying truth I shared with the characters Keira played: that we should have the right to define ourselves and choose the labels and identity markers we want to represent who we really are.
Most of Keira Knightley's characters have powerful core beliefs that resonate strongly for me. Keira's resistance and queerness in the film Collette, her wit and boldness in Pride and Prejudice and her emotional vulnerability and resilience as Greta in Begin Again all hold the same through-line: expressing who you are without apology.
Keira Knightley was not just an actress I had a crush on during my adolescence. She was a woman who gave me permission to be my true self.
As I've looked back on her films in my later teenage years and now in my early twenties, her strength soothes me. She reminds me of that raw opposition to norms that I had as a child and the determination I still try to hold onto in my day to day life now as a young adult.
So to my fellow queers out there who are still finding their feet or for those who need a reminder of who they always have been, just remember – if Elizabeth Swann can say a big F-you to how her society demands she must be, so can you. And hey – I won't blame you if you wanna do it with a sword and a pirate hat either. We are queer, after all, aren't we?
Natalie Williams is a Melbourne-based queer creative who is passionate about sharing stories that matter and creating spaces for diverse voices to be heard. She is a writer and editor, an aspiring filmmaker, the co-founder of KOS Magazine and a dedicated Hufflepuff. Through all her work, Natalie has a keen focus on heartfelt storytelling that showcases the intricacies of what it means to be human.
<! -- WIDGET HERE FOR BUY ARCHER -->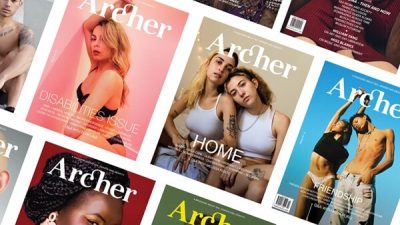 HELP KEEP ARCHER MAGAZINE AFLOAT!