Being bisexual and mixed: Preserving culture through a queer lens
By: Madison Griffiths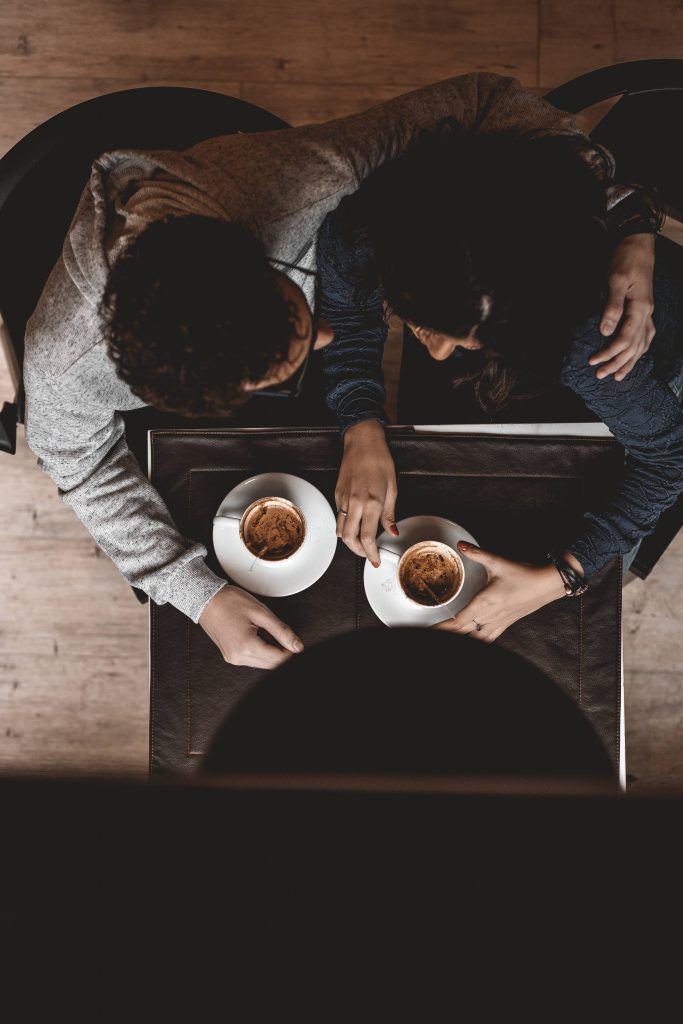 "Did you know that Madison is a… bisexual?" my aunt harps during the heart of Australia's ill-famed plebiscite debate in 2017, locking eyes with my mother as she mouths the word. The transgression, rather.
Bi-sex-ual (|bʌɪˈsɛkʃʊəl|): something that is neither here nor there, a kind of "duplicity" that Iranian-American filmmaker Desiree Akhavan knows well.
"You're defined by who you happen to be with at the moment," she says. "If you're with a same sex partner, you're living a gay life; if you're with an opposite sex partner, you're living a straight life."
Like my sexuality, my culture is contextually dependable as well.
If slotted amongst a bustling group of brown aunties in a crowded Dandenong restaurant, celebrating Nalini or Dilrini or Shiranee or Priyani's birthday amongst kitsch elephant figurines and homages to Ceylon, my relationship to Sri Lanka—or rather, its relationship to me—makes sense.
But, if severed from this link, my whiteness is much more obvious, more palpable.
Akhavan gets it: if you're associated with only one side of your identity, you are only ever that.
Until you swap sides, of course. And then you're the opposite.
If you're yes, you're yes. And if you're no? You're no.
According to the Guardian, the electorates that took up arms against the yes vote two years ago—those who readily embraced 'no'—contained the most ethnically and culturally diverse demographic of people in the country.
A democratic pattern had emerged, it seemed: something elusively referred to as the "ethnic vote", which meant that Chinese-Australians and those from the Indian subcontinent were also largely responsible for inviting Malcolm Turnbull into power in 2016.
There is no denying that such groups of people have been targeted by deceptive and misleading campaigning strategies, including the most recent incident in Chisholm.
A Liberal election poster used the Australian Electoral Commission colours and—in Mandarin—insisted that the correct way to vote is to put a "1" next to the Liberal candidate.
There is also no denying that there are many conservative and traditionalist people of colour that currently reside in Australia.
But when it comes to the brown people in my life, only one voted no: my aunt, who was swiftly schooled by my grandmother for her backwardness, her ignorance, her 'redneck-Aussie-ways'.
My grandmother often declares that her daughter's decision to vote no is married—so to speak—to the whiteness she grew up around, the various men she has loved, the colonial influence on her thinking.
When I tell strangers, lovers, friends about my grandmother: how she protests, refers to Scott Morrison as a 'white soup-rem-ist' and readily accepts and acknowledges my being bisexual, they seem shocked. Excited, but shocked.
Firstly that a woman in her seventies is a progressive reformist, and secondly, that this same woman happens to be brown—or more specifically from the Indian subcontinent, a member of a group politically noted for their apparent conservatism.
Like me, my grandmother doesn't fall within binaries. She is kept within the boundaries or expectations of 'no', and yet readily embraces 'yes'.
Every time somebody praises her for being a kind of revisionist, I feel their compliment is laced in old, hackneyed ideas about unforgiving, brown elders who beat their children into line, into straightness, into uniformity.
As I write this, there are nine more days left of Pride month. Pride, which directly translates to a feeling of deep pleasure or satisfaction derived from one's own, the best state of something, a group of lions forming a social unit. I scoff at 'one's own', because—in many ways—I feel my cultural background and my sexuality aren't necessarily mine.
My whiteness is borrowed from my father, my brownness from my mother (or more specifically, her mother).
My straightness can be archived if you just look through my relationship history, my queerness lodged in between the leather seats of my car, where I gently kissed a woman last Friday.
Chloe Sargeant writes about the need to demonstrate being bisexual appropriately—to account for it in tangible ways. She reflects that through the "often-difficult 'coming out', bi people are often asked to validate and somehow 'prove' their sexuality identity."
Her sentiments echo much of my grandmother's relationship with me, her mixed-race granddaughter, and the political landscape she and I occupy together.
How does she prove her progressiveness and embrace opposition to tradition, to historical convention, to old and tired customs, while comfortably conserving her cultural ties? Or furthermore, how do I?
Coming out to my grandmother as bisexual meant two things: first, it meant admitting variance. Variance that has little to do with my blood, my genealogy (that sort of variance she knows already, given I am a product of both her and my white Australian family).
It also meant admitting whiteness, individualism: a rejection of order, of simplicity.
"White people don't care about their families," she once told me, with disdain. "They don't understand that we are all connected."
This line of thinking—that no one act is isolated, that we owe our families compassion and consideration—is what my grandmother no doubt had in mind when she voted yes.
Happiness is best shared; freedom to be loved unconditionally is a familial legacy.
"I didn't know you liked women as well," she grinned, uneasily but warmly, before scooping dal from her pot and onto a plate of rice. "Now, eat child. You must be starving. It's nice to see you."
Madison Griffiths is a writer, artist and poet whose work has been published in The Guardian, VICE, Meanjin, Kill Your Darlings, Overland, The Lifted Brow and more. She is also the producer of the Tender podcast, an audio-documentary that explores what happens when women leave abusive relationships. Her work revolves predominantly around issues concerning women, digital medias and resistance.
<! -- WIDGET HERE FOR BUY ARCHER -->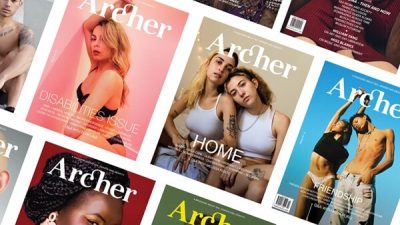 HELP KEEP ARCHER MAGAZINE AFLOAT!