Bisexual visibility: Why we need to 'be the change'
By: Julia Taylor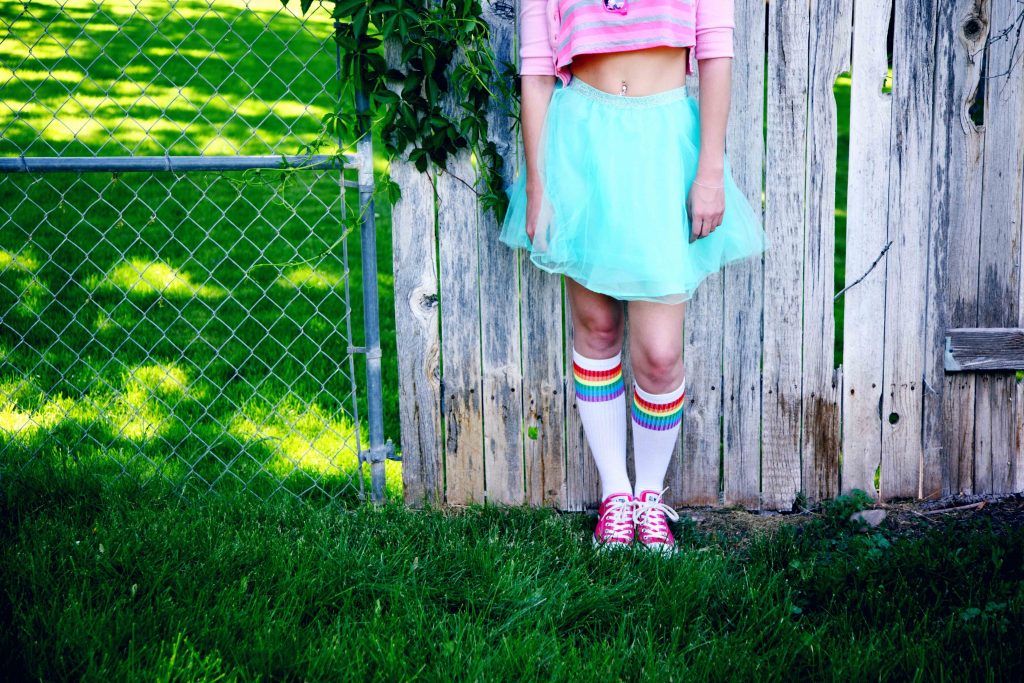 Bisexual Visibility Day is a day of celebration that really turns into a month of celebration when all is said and done. After kicking off in the USA in 1999, September 23rd marks the annual celebration of bisexuality, an event that now reaches across the globe.
But September 23rd isn't all about bisexual people donning their party shoes or baking bi-flag themed cupcakes for sharing with their bi mates and allies.
The day also carries a serious undertone for the bisexual community.
For many, this is the one day of the year when they can be seen, when they can talk about who they are, and when they feel allowed to exist in a society that so frequently renders them invisible.
And for others, the bis who aren't out, the bis who aren't comfortable in their own skin, September 23rd passes like any other day.
To mark the occasion last September 23rd, I finally got around to watching the movie Battle of the Sexes.
If you haven't done so yet, do yourself a favour: grab some popcorn and a mate and watch this film! The story recreates the events that led up to the world famous 1973 'battle of the sexes' tennis match between Billie Jean King and Bobby Riggs.
But this is not a film about tennis; this is a film about feminism and bisexuality. It's a film about pushing boundaries and 'being the change'.
I spent weeks mulling this film over in my mind and came to two conclusions.
The first is that while many things have changed in the 46 years since 1973, some remain the same.
The push for women's rights has come along in leaps and bounds (while watching the film my 12-year-old sat beside me, jaw agape in horror at the depiction of the shameless male chauvinism displayed by the politically incorrect male news reporters of the day).
When it comes to bisexuality, it seems that progress has been much slower.
It was hard to detect any tangible differences between Billie Jean King's experiences of a same-sex love affair while still maintaining love for her husband than those that might befall any 21st Century woman.
With the most recent Australian Study of Health and Relationships finding that between 2002 and 2013 Australians became less tolerant of sex outside a committed relationship, it seems we are progressively becoming less accepting of situations like Billie Jean King's.
Public opinion often presents non-monogamy and bisexuality as one and the same, though the reality is the majority of bisexual people opt for monogamous relationships. This perceived connection between the two concepts means that an increasing lack of acceptance of non-monogamy hurts the plight bisexuals everywhere, regardless of its accuracy (or inaccuracy).
The second conclusion I have drawn from my musings over Battle of the Sexes is that there is more than one hero in this story – there are two.
Of course Billie Jean King herself is the obvious heroine; a courageous woman who dares to follow her desires while fighting for the rights of women everywhere.
But there is also a quieter hero who is just as powerful: her husband Larry King. This character learns of his wife's bisexual love affair and though obviously shocked, his love, admiration and commitment to her remain unwavering. Billie Jean King's love of women didn't diminish her love for her husband nor did it diminish his love for her.
As another Bisexual Visibility Day flies by, what can we learn from this story?
Though substantial strides have been taken since 1973 in the fight for equality and acceptance of gay and lesbian people, and more recently steps forward have started to occur for transgender and gender-diverse people, bisexuality remains in the shadows.
It is up to bisexual people, and allies, to turn this around. Like Billie-Jean King, we must 'be the change'.
We now have a plethora of evidence to show that bisexual people experience alarmingly high rates of poor mental health.
With approximately one in ten Australian adults reporting bisexual attraction, if you aren't one of these people, you definitely know them. They are your siblings, your parents, your spouse, your best mate from school.
We all have a responsibility to make the future better for bisexual people.
So, how can we continue to move towards an increasing visibility of bisexual people beyond the one day we are allocated and the month we try to stretch it into?
Talk about bisexuality!
Watch the film and use it as a conversation starter at the workplace water cooler, over the dinner table, or at your Sunday BBQ.
If you have 'out' bisexual people in your life, flick them a text, shoot them an email, PM them on Facey and let them know their sexuality matters even when it's not September.
And, if you are a bisexual person, don't wait for the next September to roll around; don those party shoes, bake those cupcakes and celebrate who you are all year round!
Julia Taylor is a researcher and social entrepreneur. She has recently led La Trobe University's Who I Am study; the largest study conducted of bisexual Australians to date. In direct response to the study's findings of very high rates of poor mental health in this population, Julia is heading up the first national organisation dedicated to improving mental health outcomes for bisexual people – Bi+ Australia.
<! -- WIDGET HERE FOR BUY ARCHER -->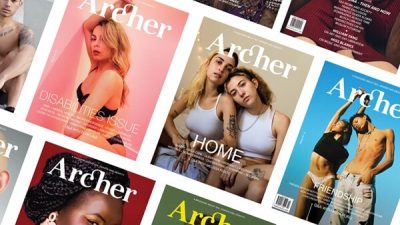 HELP KEEP ARCHER MAGAZINE AFLOAT!