Queer linguistics and shared understanding, or why I usually say I'm bisexual
By: Rebecca Hall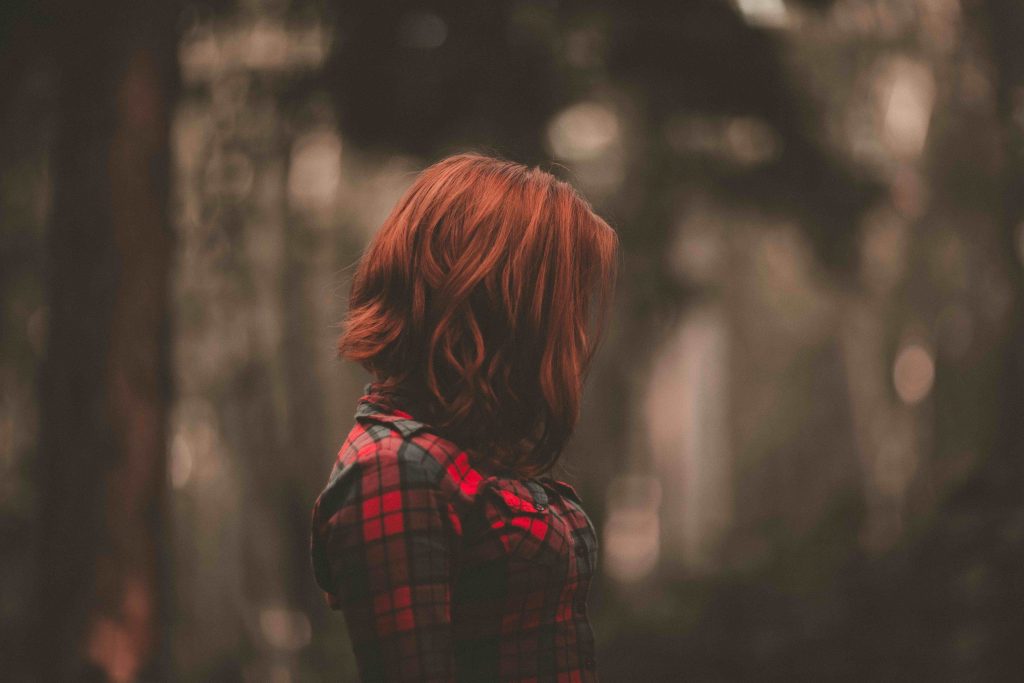 For most people in the LGBTQIA+ community, finding the right words to describe our sexualities and identities can be a difficult process. In my own experience, more than one word fits. My identity is multidimensional, and different words reflect different aspects of that identity.
While this may seem like my identity itself shifting, it isn't. The word bisexual expresses a truth about the mechanics of my attraction. The word queer aligns me with my community. The word femme conveys the specifics of how I interact with the world. Each is appropriate in different contexts.
The first time I used the word queer to describe myself to my twin brother, he stopped me.
"You don't need to put yourself down like that."
My twin is hetero and doesn't live in a big city. It was a few years ago, I was recently out, and 'The Discourse' hadn't yet reached him, so when I said the word, it worried him.
Though I explained what it means to reclaim words, and he has since educated himself, it really derailed our conversation about my new Weirdly Short Fringe.
As the only person in my family who openly identifies as anything other than straight, bisexual is often a shortcut to being understood.
The word bisexual offers clarity when speaking to my family about my sexuality. With other young queer people, I often refer to myself as queer, which can highlight our shared experiences.
However, I have had many conversations with other queer-identifying people in which, subtly or unsubtly, the specifics of my queerness have been called into question. I am, for the record, a cis white woman, femme, presently in a long-term relationship with a queer cis man, and predominantly attracted to women and femmes.
As a result, queer is often followed by a definition: 'attracted to my own gender, and other genders.' For some monosexual queer people, a lack of clarity as to whether or not I am also monosexual seems to cause discomfort, which I can understand, and bisexual functions as a more open way to identify, though it remains imperfect.
A friend of mine recently questioned why I don't use the word pansexual instead. It bears mentioning that much work has been done in recent years to combat bi transphobia, and many bisexual people use the word to communicate that they are attracted to multiple genders.
Additionally, bisexual is the word used in health studies to represent people who experience this kind of sexual attraction.
Why should adopting the identity used in most health dialogue matter? Because bisexual women are dramatically overrepresented in studies concerning poor mental health and sexual violence, both of which I have lived with.
The reduction of queer lived experiences to medical phenomena is often problematic, exclusive of non-binary and trans people, and has been used against us. Furthermore, we can't know whether all of the bisexual respondents would always choose that word. However, there is a demonstrated mental and physical risk for bisexual women.
Bisexual women are 64% more likely than lesbian women to report eating problems, 37% more likely to have self-harmed, 26% more likely to be depressed, 20% more likely to have suffered anxiety, and more likely to be suicidal, according to a UK study. These results are reflected elsewhere.
A US study also found that 46% of bisexual women have been raped in their lifetime, in comparison with 17% of heterosexual women, and 13% of lesbian women.
These statistics, frankly, not only read like a roll-call of my own traumas, they have also been suggested to be linked to what is often called 'double discrimination,' which Catherine Bouris and Sally Goldner have both written on beautifully for Archer previously.
While I don't know whether my specific issues are related to my sexuality or to mere bad luck, I feel a sense of solidarity with bisexual women. If I'm to identify for others' understanding, I want to acknowledge these shared traumas in that identification.
As a matter of circumstance, the term that I employ to describe myself least often is also the one with which I feel most comfortable: femme. I usually use this around other femme-identifying people, and I'm so lucky to have been met with understanding and recognition. However, it seems to be poorly understood by many queer and straight people, necessitating more emotional work to wield outside of femme-friendly communities.
But queer linguistics are systems of signalling, constantly shifting in order to speak our truths. We may yet find cultural comfort with femme such that it can be said and understood more broadly.
The terms we employ to describe ourselves are effectively a means of navigating our personal boundaries in social spaces.
For some people, only one word will fit. For me, there are three words that fit, and a countless others that do not. I choose to use them carefully to talk about my sexuality in a way that helps others get to know the parts of me I want to share with them.
Ultimately, the choices that we make with our words can be political, entirely personal, or somewhere in between, which is where I find myself.
Rebecca is kind of a writer, a Masters student at UNSW Art & Design, and shop girl who lives on unceded Eora Nation land. She has a philosophy degree, and other useless bits of paper floating around her room.
<! -- WIDGET HERE FOR BUY ARCHER -->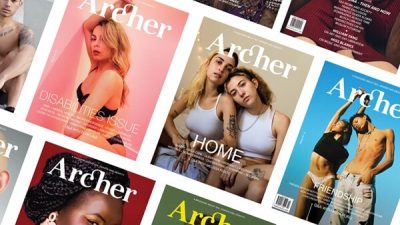 HELP KEEP ARCHER MAGAZINE AFLOAT!