Pinkwashing, polyamory and butt politics: The most-read stories of 2016
By: Archer Magazine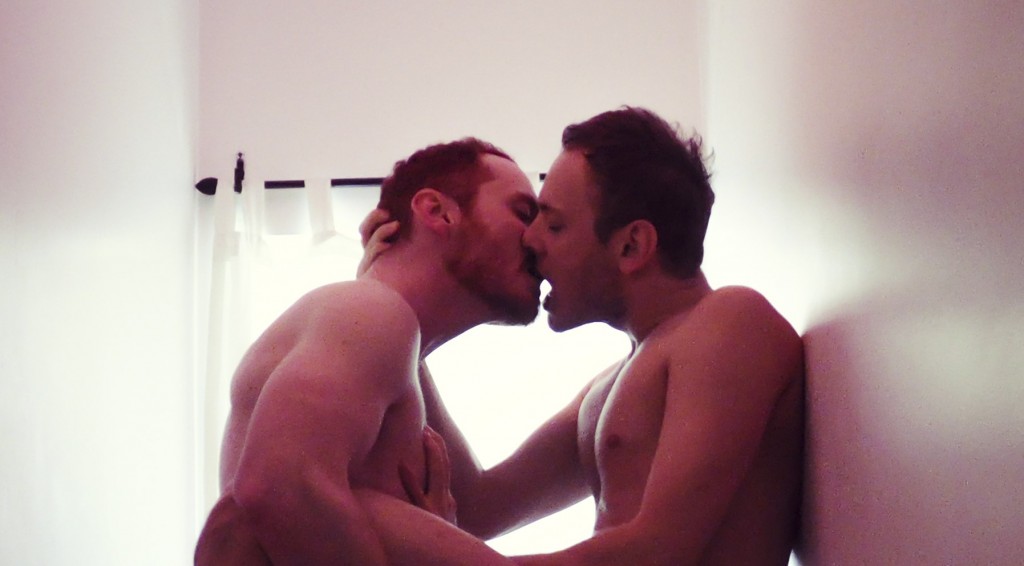 It's the end of a big year for the queer community, scattered with ups and downs, wins and setbacks, progress and what can at times feel like regression.
During the end-of-year celebrations, remember to look out for each other, and seek out hugs and friends when they feel necessary.
At Archer Magazine HQ, we've had a big year, too. In June, we launched our SHE/HERS issue, full of stories by female identifying people. This month, we launched our THEY/THEIRS issue, spotlighting the experiences of non-binary and gender-queer folks.
We ranged our mags in Germany for the first time, put on events in Adelaide, Sydney and Melbourne, expanded our volunteer team, and published a whole bunch of diverse voices on the topics that interest us most: sex, gender and identity.
Check out some of our most-read articles, listed below. We're always interested to see repeats from last year's list, including stories about drug-use in queer communities, polyamory and being Aboriginal and gay.
As always, we're in love with our subscribers and readers. I hope the holiday season brings you all lots of cuddles and a break from the clutches of capitalism.
We'll see you next calendar year.
Amy Middleton is the founding editor and publisher of Archer Magazine. 
The 10 most-read stories of 2016
1. The pinkwashing of Melbourne 'Pride' by Bobuq Sayed
"The protest at this year's annual Pride march in Melbourne, and the violent reaction it subsequently received, draws critical attention to the ethical compromises the queer community has made to gain the power, funding and visibility we now have." Read more…
2. Managing crystal meth: tina and gay men by Nic Holas
"Tina makes sense as the drug of choice for gay men post-AIDS. The drug removes the barriers to pleasure and intimacy that have built up over three decades of HIV." (Published 2015) Read more…
3. Assimilation, fetishisation and the problem with white queer activism by Muhammed Taha
"Multiple times in a queer collective, I've been asked to verify my queerness. Only a white queer activist could look at someone they don't know and decide how queer they are." Read more…
4. Homosexuality and Aboriginal culture: a lore unto themselves by Steven Lindsay Ross
"When you're Aboriginal, you're always reminded of your difference… When you're Aboriginal and gay, there are layers of difference and this can be challenging for some people." Read more…
5. A woman's work: Sex as a fat lady by Maeve Marsden
"Learning to use my body as something that could bring joy and pleasure to others, rather than as a site of disappointment or pain, was bloody hard work." Read more…
6. Butt politics: The complexities of anal sex by Dion Kagan
"The anus is associated with an imagined 'feminine' passivity, and, as even the most amateur Freudian will tell you, feminine passivity is the antithesis of phallic masculinity." Read more…
7. Non-penetrative sex: Shame, heteronormativity and climaxing without the destination by Xiaoran Shi
"It is crucial to recognise the deeply problematic elements that have informed advocacy for non-penetrative sex, particularly for women, and how such repressive forces have contributed to the ongoing fetishisation of penetrative sex." Read more…
8. Loving myself: How masturbation made me realise I was queer by Deirdre Fidge
"It wasn't until I was 24, newly single after a relationship, that I bought myself a present. It came in a discreet unlabelled package and I signed for it with shaking hands, as though I'd purchased a kidney off the black market." Read more…
9. The joy of polyamory by Anne Hunter
"In the beginning, we didn't have a term for what we were doing – all I knew was that I didn't want to be monogamous. I wasn't interested in the forms of non-monogamy I already knew of. I didn't want to swing: I wasn't into sex for its own sake." Read more…
10. Polyamory: The everyday realities of being in love with two people at once by AngelBaby
" I quickly fell in love with being in love with so many people at the same time – it was incredible, and the more I loved, the more love I had to give.  I never got confused, never called someone the wrong name and never felt compromised in my feelings for any of my lovers." Read more…
<! -- WIDGET HERE FOR BUY ARCHER -->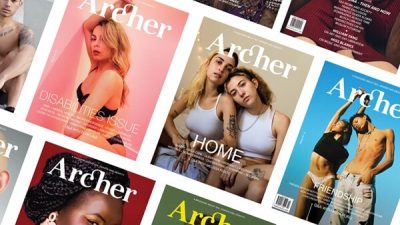 HELP KEEP ARCHER MAGAZINE AFLOAT!