Trans in rural Queensland: Back to where I'm from
By: Kai Clancy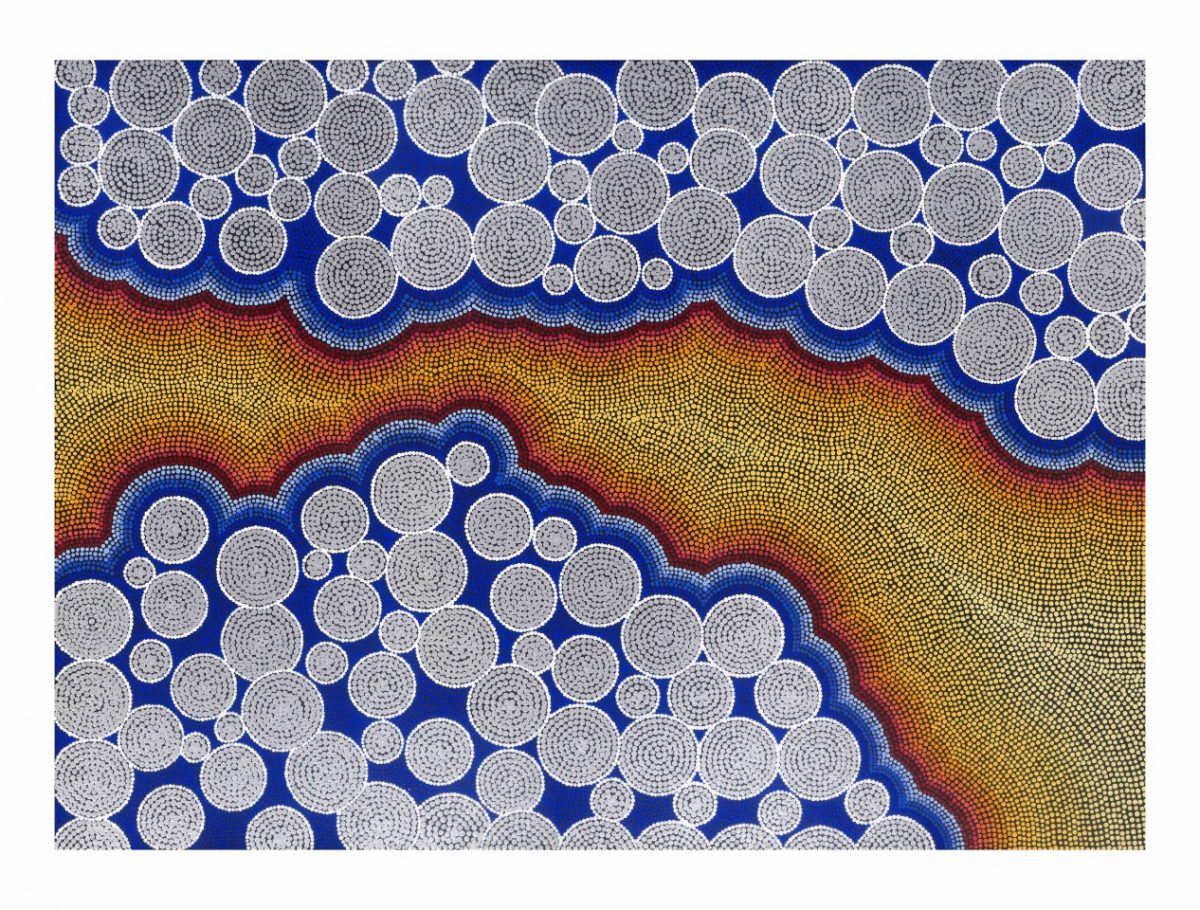 I roll over and get out of my single bed. It's the only piece of furniture in a large white room, with old wooden floorboards, a high ceiling and a bay window. I go outside to catch some sun and stretch my body.
I am surrounded by valleys of pasture and cattle. Not a house in sight.
I am isolated.
The sun is out but a part of me feels dim. My queerness feels dim. Where I reside is a metaphor for my queerness at the moment: isolated and far removed from the rest of the world.
When I do interact with people around here, they're people I know as heterosexual. A capital city is not within my proximity. I don't really express my queerness that much out here.
I don't feel safe to.
I have grown up in regional Queensland for most of my life. Growing up, I didn't really have much of an issue being out as queer. It's just now, as I have gotten older, and have changed and adapted my identity and who I am, that it has become a problem for me.
I grew up as a girl. I was a queer girl for most of my teenage years, mostly intimate with women, but occasionally men too.
I was a bisexual girl. I am writing that in past tense because now I am writing as a man, a bisexual man.
I started my transition at the age of 18 and migrated my way down to Melbourne in search of acceptance and growth. I was welcomed into a queer community that embraced transgender siblings alike. I felt belonging outside of people who were not blood.
It's where I got my first professional job, my first serious relationship, my first rental, and so much more.
Melbourne was never going to be a long-term solution or work out for me. I had to leave and go back to where I am from. In ways, I am better for it too.
I moved back to Queensland after three years away, taking hormone replacement therapy, with a new name, a new voice and a new image.
A lot of people didn't understand this at all.
Coming back, I actually thought I would cop a lot of transphobia. But, I don't…? Actually, a lot of people don't even recognise me. Some even ask me if I am (my deadname)'s brother.
Is it bad I go along with it and tell people she's doing good?
But really, it is kind of a blessing in disguise, quite literally. I am passing/disguising as a cisgender man. There is a total disconnect; I have had almost no socialisation with cis males in the past 10 years. A cis/disconnect.
One thing I did do was take advantage of this and join my local rugby league club. The only team was men's A-grade in a Queensland country competition.
I had never played a game of men's rugby league before and if you've ever watched an A-grade match, it can get pretty bloody. Bloody scared was I of being outed. I played it cool, though, and did my best to assimilate into this cis-hetero part of the world.
The only times I believe I get close to being outed is when someone tries to sack-wack and I don't flinch.
At the end of the day, we are there to play football and that's all they really care about.
Opportunities like these, I don't think would have come to me if I had lived in Melbourne.
Here, football and sports are central to the social fabrics of where I live. It makes my life feel that little less isolating, and also has my gender identity reflected in ways I've never felt before.
Though, I wouldn't have gotten to where I am if it weren't for those integral years of growth down in Melbourne; growth under the wing of the queer community.
Since I left that nest in Melbourne, I do often feel lonely and isolated in my queerness. I'm really thankful for those friends who have endured a relationship with me long-distance. They make me still feel connected to my queerness.
It's events in the calendar like Mardi Gras and Tropical Fruits that I now look forward to, as a queer person who lives rurally. I can manage to get down and see everyone and be among the culture that gave me so much. Access to these kinds of yearly events are crucial for me in maintaining identity and belonging to queer community.
Perhaps there are more queer people where I live. Perhaps I haven't found them yet. Whenever that time comes, I'll be nestled in my home, waiting, with my doors wide open. Just like doors had been wide open for me in the past.
Perhaps, I should come out?
Again?
But, I don't have to.
And that's okay.
I'll still be queer.
Kai Clancy is a Murri trans guy who lives in Queensland. He enjoys sunsets, train rides and carbohydrates.
This article first appeared in Archer Magazine #13, the FIRST NATIONS issue. SUBSCRIBE TO ARCHER MAGAZINE
Image: Daniel McDonald / Deadly Hand Talk
<! -- WIDGET HERE FOR BUY ARCHER -->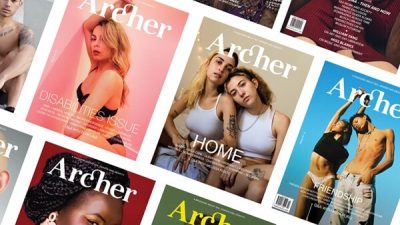 HELP KEEP ARCHER MAGAZINE AFLOAT!