The 'THEY/THEIRS' issue – Archer Magazine #7 out in December!
By: Archer Magazine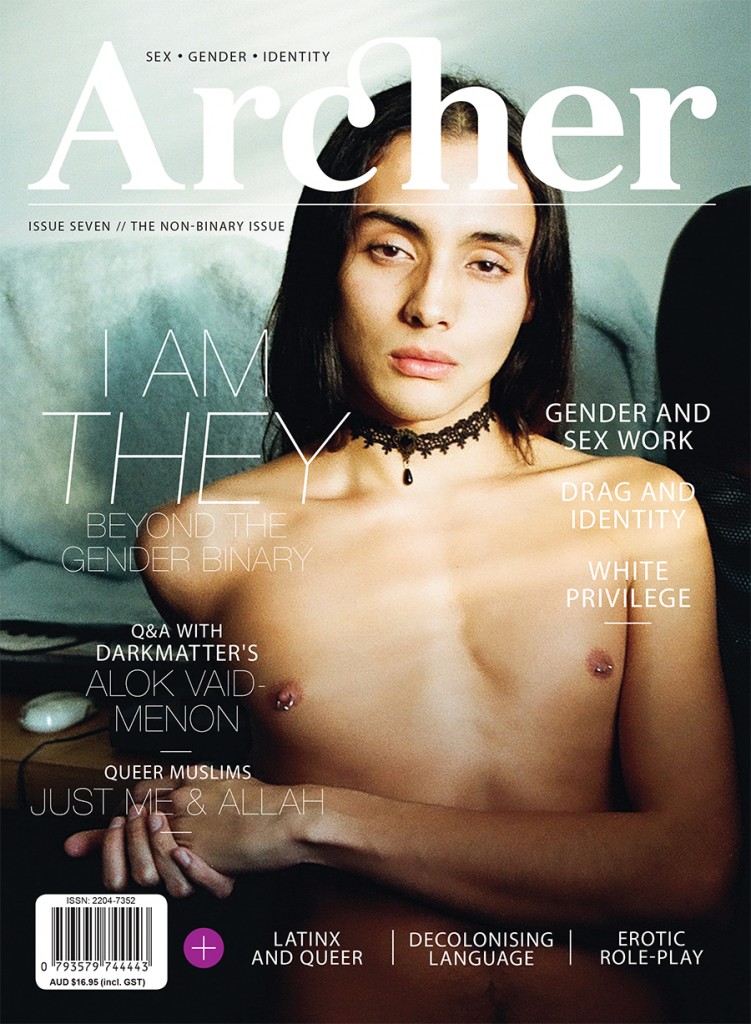 "I don't mind confusion about my gender, but I do resent cisgender people who make that confusion my problem."
– Bani Amor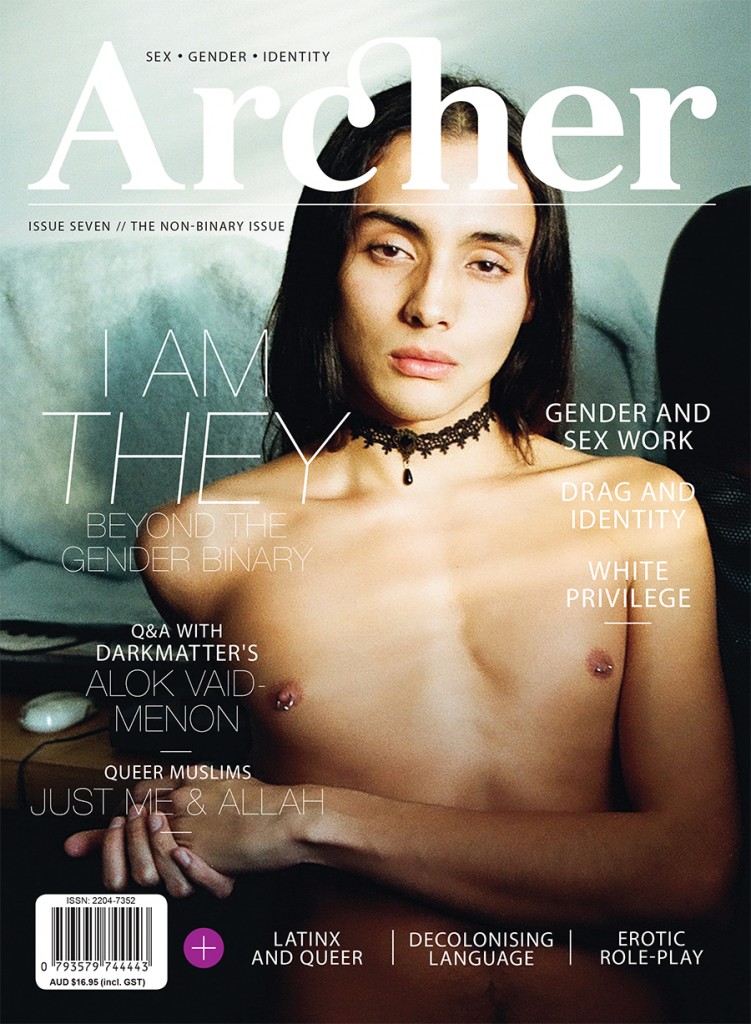 "At this point, the precise title is less important to me than the fact that I don't fit into the binary."
– Mariana Podesta-Diverio
In this groundbreaking edition of Archer Magazine, we curate stories from people who exist outside the gender binary. This includes people who go by 'they' instead of 'he' or 'she'; people who identify as transgender, or gender non-conforming, or genderqueer; people who are passionate about language; people who are passionate about change.
"I am now part of a small but burgeoning group of sex workers who have had the experience of working as both men and women."
– Devon Wipp
At this time in our history, these perspectives are crucial.
Grab your copy now.
* Q&A with DarkMatter's Alok Vaid-Menon
* Latinx and queer by Mariana Podesta-Diverio
* The Philippines' first transgender lawmaker by Angela Serrano
* Gender and sex work by Devon Wipp
* Gender across generations by Jonno Revanche
* Erotic role-play by Shafik Zahyr
* Transgender in the medical system by Fury
* Inclusive spaces by Laurie Hopkins
* Beyond the binary by Bani Amor
* Coming out is a white narrative by Asiel Adan Sanchez
* Exploring identity through drag by Dani Weber
Plus:
* Me and Allah by Samra Habib
* Gender as a Spectrum by Joseph Wolfgang Ohlert
* Trans and non-binary fashion
======================================================
MELBOURNE LAUNCH
Where:
Cam's at Abbotsford Convent
Ground floor, Convent Building
1 St Heliers St, Abbotsford
How to get there
When:
Thursday, 8 Dec
7pm – 11pm
What:
MC Bobuq Sayed
Readings by Asiel Adan Sanchez, Fury
Performances + DJs
SYDNEY LAUNCH:
Watch this space…
Cover image: Ricardo Dominguez by Joseph Wolfgang Ohlert
<! -- WIDGET HERE FOR BUY ARCHER -->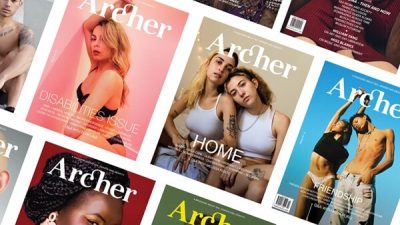 HELP KEEP ARCHER MAGAZINE AFLOAT!