The joy of polyamory
By: Anne Hunter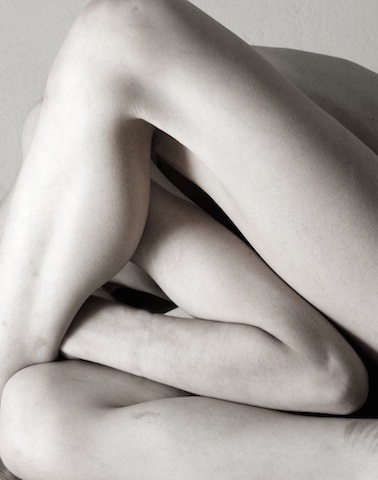 In my first year at university, I developed a major crush on a man. He didn't appear to return it.
Seven years later, he was married with children, and I was good friends with him and his wife. He and I had dinner one night and ended up kissing. We weren't prepared for the torrent of passion that was unleashed by that kiss.
Monogamous wisdom taught me that in order to avoid breaking up his marriage, we should stop seeing each other, and so we did. Over the next five years, I did everything in my power to change the way I felt about him, including marrying someone else. I was determined to control my emotions.
If willpower alone could have done it, I would have succeeded. But I just couldn't suppress those feelings. Although we never had sex, we did have an emotional affair – the connection between us felt deeper and more authentic than either of our marriages.
My integrity has always been important to me, so I was truly shocked to find that, in spirit at least, I couldn't keep my marriage vows.
Five years later, after our respective marriages had ended and we finally got together, my attitude to relationships changed. I didn't want to make any promises I wasn't sure I could keep. I wanted to allow for sexual and emotional freedom. I wanted to be open to change over time. I didn't ever want to limit joy for myself or my partner, no matter where that joy was to be found. And so we became polyamorous.
Archer #3 is out in November, 2014. Subscribe to Archer here.
In the beginning, we didn't have a term for what we were doing – all I knew was that I didn't want to be monogamous. I wasn't interested in the forms of non-monogamy I already knew of. I didn't want to swing: I wasn't into sex for its own sake. I had no interest in clandestine affairs: I wanted to be honest and open about my intimate liaisons. Neither was I interested in polygamy: I understood it to have religious overtones, and to take the form of a man married to several wives, who were not allowed multiple spouses of their own.
So, we made it up as we went along. It was hard work at first. Along with the glorious freedom from traditional monogamy, there was a commensurate effort to sort out what form we wanted our relationships to take. Our perceived notions of 'how relationships work' were inadequate for multiple relationships. We grappled with questions such as "What do you need to know before I start something with someone else?" and "What if a new relationship becomes more important to me than my other ones?"
Where were the other people like us? We kept falling in love with people who were fundamentally monogamous, or who only hooked up with us while they were between 'serious' relationships, and then dumped us. A lot of people tried out non-monogamy with us and found it wasn't for them. All of these situations caused us heartache.
When we finally heard the term 'polyamory', we knew we'd found our thing. Fundamentally, polyamory is a claim that the heart is capable of loving more than one person deeply and intimately at the same time. In polyamory, everyone is free to choose multiple lovers, partners and intimates if they wish. Poly relationships are often sexual but may not be, and they may shift in and out of being romantic and sexual.
For me, one of the strongest reasons for being polyamorous is freedom; in particular, the freedom to ask myself deeply and honestly, "What do I want?" For example, I have discovered that I love kissing. I love the sensation and the intimacy. I love the freedom to kiss heaps of luscious people, where everyone is clear that a kiss is just a kiss. Also, I choose to live alone despite having several deep, committed relationships, because I need my own space. These are two needs that wouldn't have been considered normal or acceptable in my old monogamous circles.
As I peeled off the expectations of the mainstream, I came to realise that there are several kinds of connections we can experience. Friendship is one of the most common: it may be activity- or sport-based; it may be low-key, but still important; it may involve emotional intimacy, in which we share our feelings and experiences deeply and honestly. Then there's romance: flirting, candlelit dinners, falling in love. These may or may not include sexual intimacy – you can have romance without sex, and sex without romance. Then there's BDSM play, which is different again.
There are plenty more forms of connection. Two common forms I personally don't want are co-habiting and co-parenting (I never wanted kids, although I am an enthusiastic aunt). Neither do I have deep financial links with any of my beloveds.
Such connections can be experienced with different levels of involvement. In the monogamous ideal, you are expected to have almost all your needs satisfied by a single relationship, and to maintain them in that way for life. I found that to be an impossibly tall order. If you are poly, you don't have to have all of your desires met by one person. Nor are you required to meet all of your partner's desires. I developed chronic fatigue syndrome some years ago and my libido went out the window. It was a relief that my partners had other sexual partners at that time.
With polyamory, you can negotiate the forms and levels of connection you want to explore in each relationship. For example, I know people who have kids together, are happily co-habiting, are financially blended and have a good friendship, but who look to have their sexual, emotional and romantic needs met outside of that relationship.
One happy household I know comprises a married couple, the husband's same-sex partner, and the wife's other de facto husband who is monogamous to her. All but one have other lovers and partners outside of that household.
Currently, I live alone. I have one life-partner who lives with another partner in another town, but who stays with me about a third of the time; a same-sex intimate who lives nearby; a 'platonic boyfriend' (his term) with whom I can hang out and share practical and emotional support; two interstate intimates; and some friends-with-occasional-benefits. I am on snogging terms with a large number of people. I also have heaps of lovely, long-term intimates within cycling distance.
Archer #3 is out in November, 2014. Subscribe to Archer here.

Many of my relationships don't have a simple label available to them. For example, I have some beloved intimates with whom I will jump into bed, naked, and talk about absolutely anything. The relationship is way past what most people think of as a friend – there's no sex, so it's not a lover; we don't make life decisions together, so it's not a partner. There is no term that accurately describes our connection.
Clearly, the possible permutations are complex. The media mostly portrays polyamory as a heterosexual couple with secondary relationships outside the primary one. Perhaps this is closer to the monogamous ideal, and therefore easier for people to understand. In my experience, it is also the most common shape adopted by couples when they first step out of monogamy.
In reality, within the constraints of consent, honesty and intimacy, polyamory seems to be infinitely plastic in form. Over the years, I've seen people in polyfidelitous groups, which look like an extension of monogamy: three or more people commit to only engaging sexually, romantically and intimately with each other. I have dear friends who love lots of sex with lots of different people and proudly reclaim the term 'slut'. They are always clear about what they are offering, they are honest about their other connections, and they express a level of emotional intimacy and care, even in one-night stands. Some people will remember a one-night stand that touched them deeply for the rest of their life.
It's also worth noting that you can identify as asexual and still have polyamorous romantic and/or intimate relationships. Polyamory can be shaped into whatever works for an individual and their loves.
You also don't have to break off an existing relationship to start a new one. So much unresolved pain experienced in monogamy is generated by this 'out with the old, in with the new' approach. With polyamory, you can allow relationships to change and morph over time. I'm on friendly terms with someone who was my partner for eight years. I've had relationships that were exciting sexual and romantic connections in the beginning, which are no longer sexual, but are now deep loving friendships.
Many people who've experienced infidelity have said that it's the lying, not the sex, that does the damage. The ability to be honest with my partners about my other loves feels much healthier to me than cheating. I'm often surprised at how many people are morally more comfortable with infidelity than with polyamory.
Alongside all its benefits, there are plenty of challenges to polyamory, too. It takes a lot of time and energy to maintain several intimate relationships. There is no well-worn societal groove to slip into, and little support for insecurities. I've been confronted with many uncomfortable truths about myself and have had to be willing to undergo a lot of personal development. I'm grateful for these challenges, but those 3.00am deep-and-meaningful conversations can be wearing at times.
My partner had a major issue with jealousy in our early years, which nearly split us up – this is a common stumbling block for poly people. Fortunately, we both had the necessary communication skills to navigate the difficult parts of our path; without those, it would have been even harder.
One of the biggest problems faced by poly people is a lack of understanding and support from the community at large. I come from a conservative Christian background, and I have had to deal with a lot of shame and guilt around my sexuality. I found it painful when friends reacted negatively to my lifestyle. I found it even harder when a therapist I was seeing pathologised my polyamorous choices.
If a monogamous relationship breaks up, people never consider monogamy to be 'the problem', or take it as proof that monogamy doesn't work. But they do with polyamory.
I suspect this has something to do with the number of myths about polyamory that exist in wider society. Only a tiny, weird fraction of the population is non-monogamous. It's all about sex. Or, my personal pet hate: you're polyamorous, so I guess you must be interested in, and available to, me (as if I have no taste). We're seen to be untrustworthy, dangerous, immature and unable to commit.
A very common myth is that loving a second person must diminish the love available to the first person. This suggests that we have a finite bucket of love and if you take a scoop out for someone, there's less for someone else.
My lived experience tells me something different: the more honest, vulnerable and deep I am with one person, the more love I experience and have available for others.
My experience right back at the beginning of this journey was that when I tried shutting down my feelings of love, I shut down my ability to connect honestly with others, too. For me, truly opening up to how I feel has enabled abundant love for many people in my life.
Perhaps the biggest myth out there is that polyamory just can't work – that when we grow up, we'll naturally revert to monogamy. My best response to that argument is that Pete, my longest-term partner, and I have been together for 20 years. He has another partner of 15 years. I had another relationship that lasted for eight years.
The members of the happy household I referred to earlier have been living together for about five years, and the relationships have all been going longer than that. There are also some fabulous historic examples of life-long, ethical non-monogamists, including Eleanor Roosevelt, Simone de Beauvoir and Jean-Paul Sartre.
So, yes, polyamory can work.
As with monogamy, it can be done well, or done badly. It's definitely challenging – few things are tougher than when all your relationships are going wrong at once. Conversely, nothing matches the happiness when all your relationships are shining.
For me, the freedom to ask myself "What do I truly want?", which is pretty much the same question as "Who am I really?", has been incredibly beneficial. Polyamory has been a voyage into depths of myself that I didn't know existed, and probably couldn't have found had I been living within the constraints of monogamy. If for no other reason than that, it has been worth the journey.
Anne Hunter is a relationships coach and one of the most experienced polyamory educators in Australia. Anne co-founded PolyVic, Melbourne's thriving polyamorous community, and co-authored a chapter on poly parenting in the e-book LGBT-Parent Families.
Images by Sarah Misfud
This article was originally published in Archer #2, June 2014.
Archer #3 is out in November, 2014. Subscribe to Archer here.
<! -- WIDGET HERE FOR BUY ARCHER -->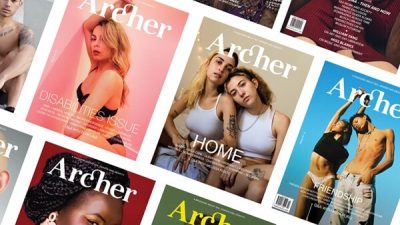 HELP KEEP ARCHER MAGAZINE AFLOAT!