Sex, gender, identity: Top 10 articles in 2015
By: Archer Magazine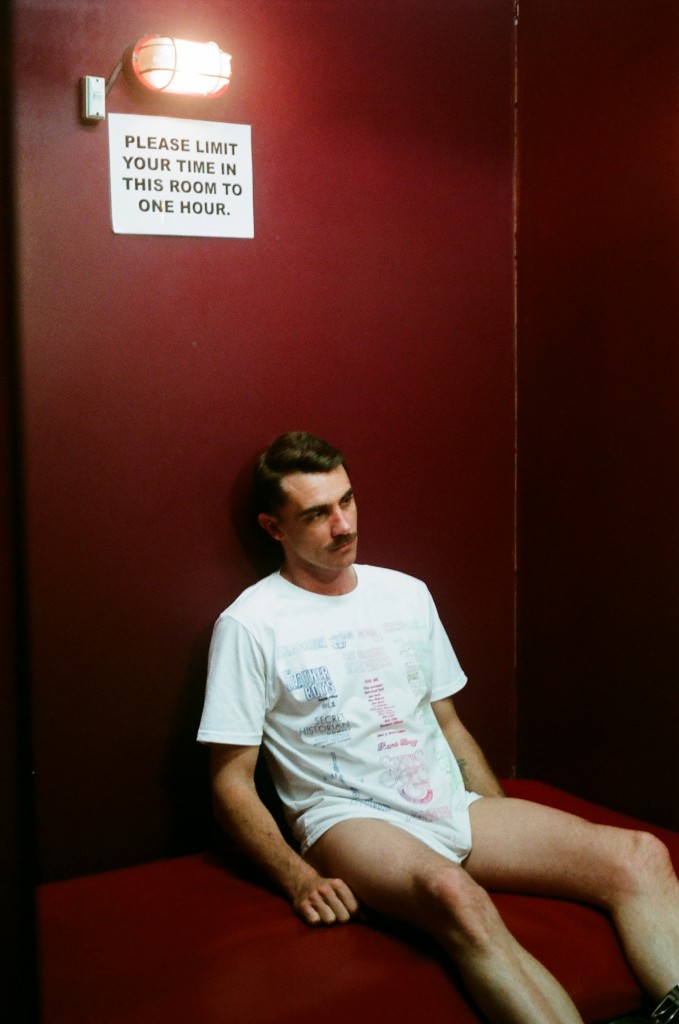 We've had a big year over here, at Archer HQ.
We launched our ageing issue and our culture issue, expanded into the US, toured the UK and Europe, and won an award from the United Nations. Our team also doubled in size, to about 12 volunteers plus a whole heap of supporters.
We always keep an eye on what our readers love most. Although it wasn't published this year, our biggest story of 2015, for the second year in a row, was The Joy of Polyamory, followed closely by our two top stories, both by Nic Holas.
From all of us at Archer Magazine, thanks so much for your support this year. It's been a big one, and we've loved having you in our corner. Bring on 2016!
Amy Middleton is the founding editor of Archer Magazine. 
The top 10 stories of 2015
1. Sex on premises by Nic Holas
"Hooking up at an SOPV is entirely sensual: seeing someone you're interested in, you eye each other off, and may stand across from one another and rub your cock through your pants or towel. At an appropriate moment, you reach for each other's bulges for some light mutual rubbing. Then you find the nearest free cubicle, walk in, latch the door and begin." Read more…
2. Managing crystal meth: tina and gay men by Nic Holas
"Tina makes sense as the drug of choice for gay men post-AIDS. The drug removes the barriers to pleasure and intimacy that have built up over three decades of HIV." Read more…
3. BDSM: inside the kinky lifestyle by Renee Glover
"My introduction to BDSM was a public spanking at a Melbourne kink club back in 1993. It was prearranged by a friend as a Buck's Night 'gift', and I gave explicit consent; I just didn't know what I was consenting to." Read more…
4. Strip or be stripped by Lola Frost
"I did not start calling myself an artist until I had been doing burlesque for about four years, and teaching for two. Like any art form, it takes a while for it to incorporate itself into your veins, into your soul." Read more…
5. Sex in aged care: Maintaining the wellbeing of older people by Catherine Barrett
"We were ageist – we didn't think older people were sexual, and so their sexual expression was challenging for us. We
didn't know how to respond. We didn't understand that older people had sexual rights, let alone what they were." Read more…
6. The harm of gender stereotypes: Nail polish and the fragility of masculinity by Aram Hosie
"I was a man in a suit on Friday, and pretty ordinary jeans and a jumper on Saturday, and I was wearing nail polish. And people were Losing Their Minds." Read more…
7. Wanking: the past and future of masturbation by Chris White
"To really understand the future of wanking, we should probably first examine its past." Read more…
8. Dressed for sexuality by Carody Culver
"We probably all know it's simplistic and misguided to assume you can correctly guess someone's sexuality based on their appearance, but this is still something many of us do, consciously or otherwise." Read more…
9. Enforced sex positivity within the queer community by Mariana Podesta-Diverio 
"A person who is not very sexually driven or oriented, or who doesn't like being touched or embraced at parties (even by well-meaning friends), risks automatic categorisation as a prude or square if they abstain from engaging in these activities." Read more…
10. The era of Lesbian Bed Death is over, long live Lesbian Fuck Eye by Brigitte Lewis
"Simon Baron-Cohen has identified the language of the eyes and discovered that the eyes alone can convey mental states, like desire, in the same way that a whole facial expression can. Don't I know it. And if you're queer you know Lesbian Fuck Eye too." Read more…
<! -- WIDGET HERE FOR BUY ARCHER -->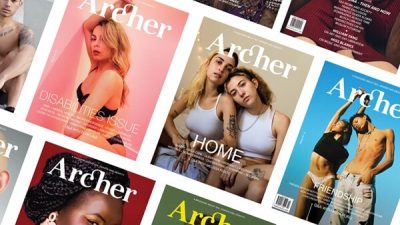 HELP KEEP ARCHER MAGAZINE AFLOAT!