'The SHE/HERS issue' – Archer Magazine #6 out now
By: Archer Magazine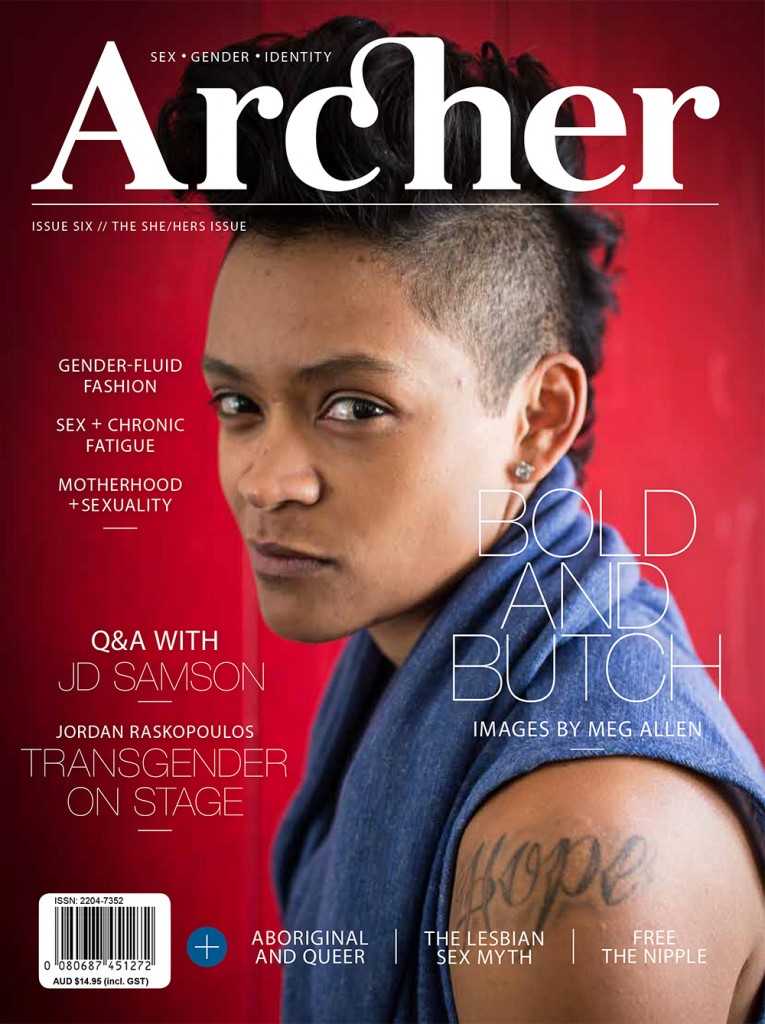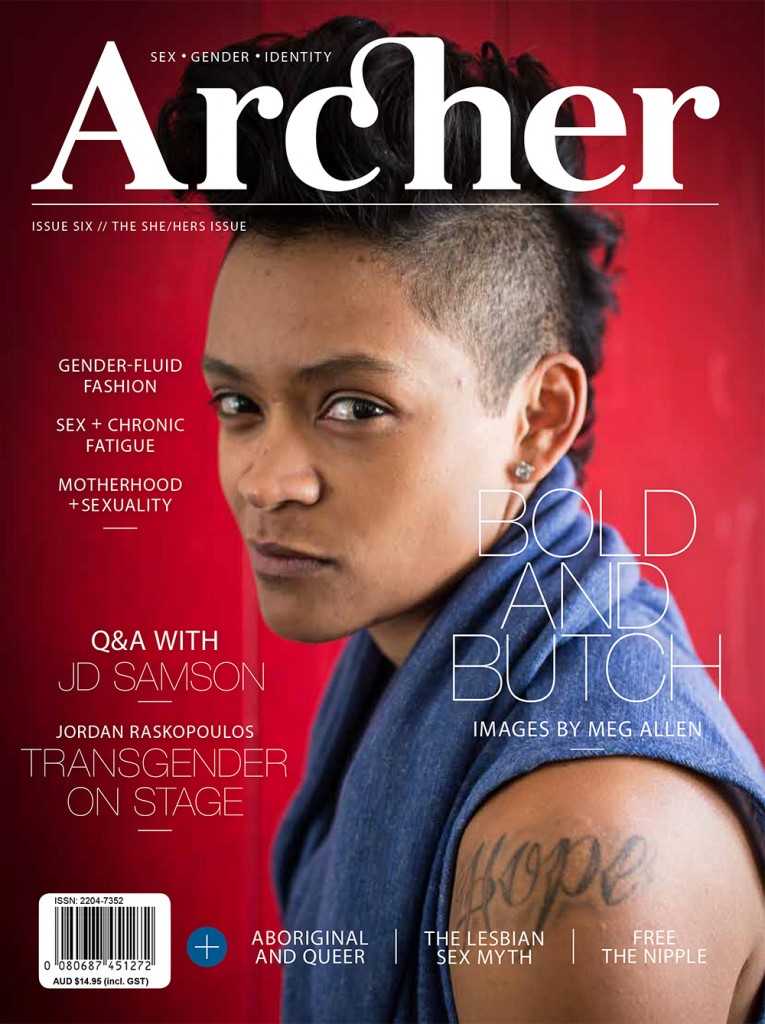 "We know what 'she' isn't. 'She' is not a uterus. 'She' is not having a child, or being a daughter.  'She' is not always paid less, though she is more likely to be. 'She' may change her pronouns; perhaps many times.

We do know that gender is highly complex, entirely individual, definitely not binary, and always wonderfully, incredibly diverse. And most of us are still figuring it out."
– Editor Amy Middleton on the SHE/HERS theme
Welcome to Archer Magazine #6.
* Q&A with JD Samson
* Sex and motherhood by Carly Lorente
* Trans in the public eye by Jordan Raskopoulos
* Sexual diversity and Aboriginal cultures by Alison Whittaker
* Pain and sex by Phoebe Paterson de Heer
* Sex and chronic fatigue syndrome by Jenny O'Keefe
* Menstrual sex by Rosanna Stevens
* Lesbian sex myths by Brigitte Lewis
Plus:
* Butch (Meg Allen)
* The Pink Choice (Maika Elan)
* QPOC fashion (Archer Magazine)
Cover image 'Jibby' by Meg Allen

MELBOURNE LAUNCH 

Where:
Melbourne Arts Club Gallery
176-180 High St, Preston VIC

When:
Thursday 23 June 2016, 7pm-late
What:
Readings by Jenny O'Keefe; Rosanna B Stevens
Welcome by Archer Magazine team
Drinks, DJ, dancing, magazines
ARCHER COMES TO ADELAIDE!

Where:
Format
80 Hindley St, Adelaide SA
When:
Saturday 25 June 2016, 2pm-4pm
What:
Readings by Phoebe Paterson de Heer, Suzanne Verrall and Anthony Nocera
Welcome from Archer Magazine editor Amy Middleton
Beverages, magazines, interesting chats
<! -- WIDGET HERE FOR BUY ARCHER -->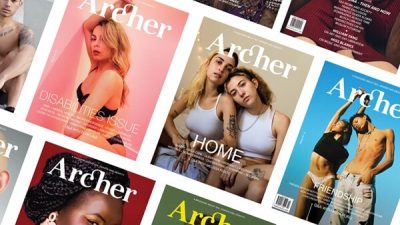 HELP KEEP ARCHER MAGAZINE AFLOAT!