A woman's work: Sex as a fat lady
By: Maeve Marsden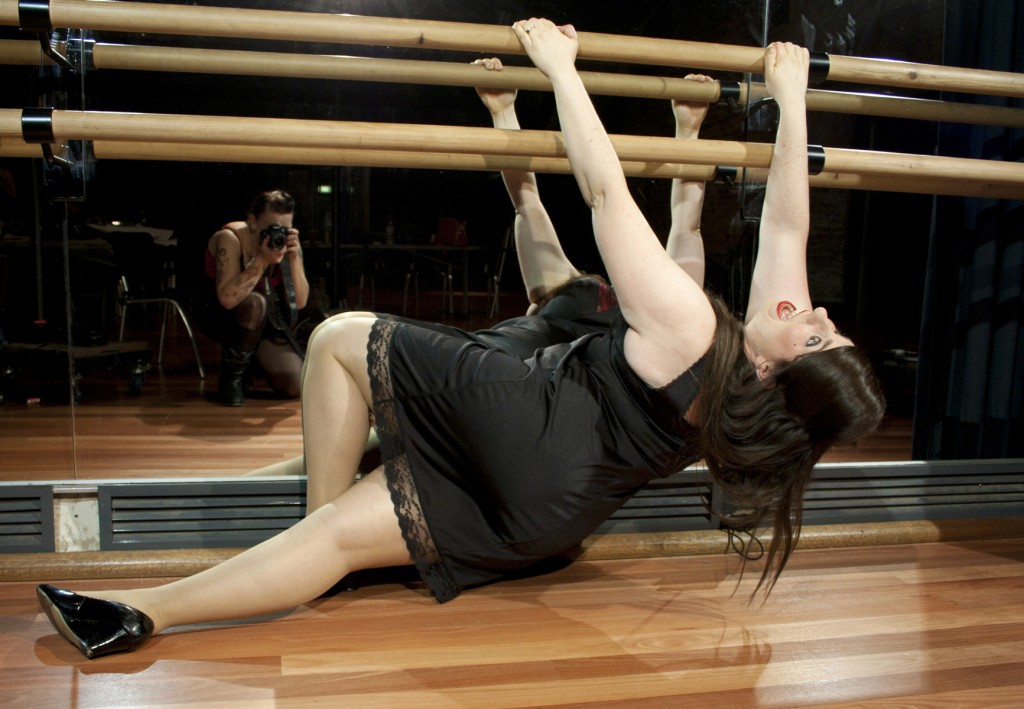 For a fat lady, sex and desire are complex beasts. I regularly refer to the time I've spent learning how to love and fuck as 'work'. While not a romantic turn of phrase, it's a fairly accurate description of how it feels.
Describing adolescence or adulthood spent in a larger body feels almost redundant these days – it's not only fat women who know the pressures of hegemonic beauty standards. I have a particular connection to other women who know the terror of group shopping expeditions to shops that didn't stock our size, the awkward parental discussions about weight loss, or the repeated attempts at crash diets.
But women of all sizes can have their self-image co-opted, transformed and destroyed – such is the volume of imagery and discussion about bodies in the media. From #realbeauty campaigns to hate-filled anti-fat YouTube tirades, there's no silence around size. The clamour is deafening.
Learning to use my body as something that could bring joy and pleasure to others, rather than as a site of disappointment or pain, was bloody hard work. Indeed, it is a lifelong project. I can mark out the moments in my history that something shifted: the first time I felt comfortable having sex with the lights on; the first time I fucked someone fatter than me and liked it; the first partner I allowed to see me walk around the house with no bra.
And it would be remiss of me not to acknowledge that these moments were only possible thanks to the fierceness, intellect, love and compassion of those I have slept with. It is sometimes baffling to people how openly I discuss having great sex with my exes. I am free with facts and open with praise. For me, even when love is lost, the memory of desire is still written indelibly on my body.
The affection I feel for my ex-lovers is at the heart of my queerness, perhaps more so than their gender. I maintain close and complex friendships with most of the women I have loved or fucked, and these friendships form an incredibly important queer family. The history of how our love for each other has changed over time disrupts common narratives about how romantic relationships should play out. These relationships have shaped my feminism, my politics, my humour and my intellect. And so, I am not proud to be 'gay', rather I'm proud in the knowledge that my identity was built by a bevy of strong women.
Beyond the emotional fortitude needed to combat society's 'fatphobia', my body holds unexpected strength, flexibility and agility. I'm pretty good at climbing trees. I'm a good swimmer. I give great piggybacks. In a body that so many mark as broken, my physicality is a badge of pride and something I use in the bedroom. I am grateful to the women who recognise this, who see more than society's expectations of a larger body, and who appreciate the reality of my individual strengths and weaknesses. I am grateful for their humour, patience and inventiveness, and for the way we laugh together when a stray boob hits them in the face.
There is a strange combination of terror and freedom I feel when objectified. Despite decades of being conditioned to see and despise my body's perceived 'flaws', I am a narcissist. I perform for a living, on stage. I write about myself and get it published. I take selfies and send them to no-one; they are just for me. On occasion I scroll through the countless photos of myself on Facebook, just… considering my face. On a certain level my narcissism springs from a sense of entitlement: 'people like me' should be able to celebrate their bodies. It is willful and defiant.
I also think there is something worth celebrating about the queerness of self-love. Loving women taught me to love myself. The experience of loving women's bodies, and seeing women's bodies in so many shapes and sizes, overwhelmed the images I got from wider society. I would tell myself: 'if I want these bodies, someone will want mine'.
Narcissism as a project has been vital to me. It didn't come naturally to see the ways my body might offer something positive to a person, and not just because it was attached to my personality. My thigh might offer a different pressure or coverage when pressed upon another's, my hips might feel good to hold onto, my softness might be nice to burrow into.
For all the moments of gratitude and delight, there have of course been times when lovers stumbled; when, often unintentionally, they've said 'the wrong thing'. What should I do if a lover finds weight gain unattractive, or if they are happy when I lose weight?
Where is the line between accepting that people feel desire for different bodies, and questioning whether someone's desires have been shaped by society and the media? I was only able to develop my own politics around bodies and sexuality thanks to the patience and passion of others. What responsibility do I have to help my lovers navigate their way through preconceived ideas about my shape, as others have done for me?
The cycle of emotional education in my queer family is fundamental to what I love about our culture. I have learnt to love women – myself and others – from my family, exes, lovers, writers, artists and friends. In my community, which encompasses so many amazing people of all genders and sexualities, I see different bodies celebrated in so many wonderful ways. I believe that by participating in spaces that welcome excluded groups and celebrate diversity, we have the opportunity to learn greater empathy, and more complex conceptions of love and desire.
We are willfully and defiantly loving ourselves and each other. And that is really fucking hot.
Maeve Marsden is a writer, director, producer and performer. She created and performs in cabaret act Lady Sings it Better, and regularly collaborates on creative projects that explore feminist and queer storytelling and music. She regularly contributes writing to Daily Life, Gay News Network and other publications. Maeve talks too much, sings too loudly and really likes gin.
<! -- WIDGET HERE FOR BUY ARCHER -->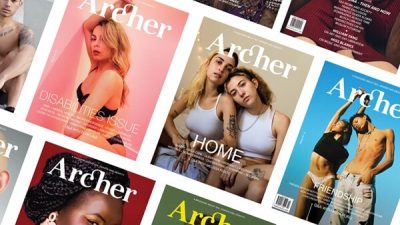 HELP KEEP ARCHER MAGAZINE AFLOAT!