Assimilation, fetishisation and the problem with white queer activism
By: Muhammed Taha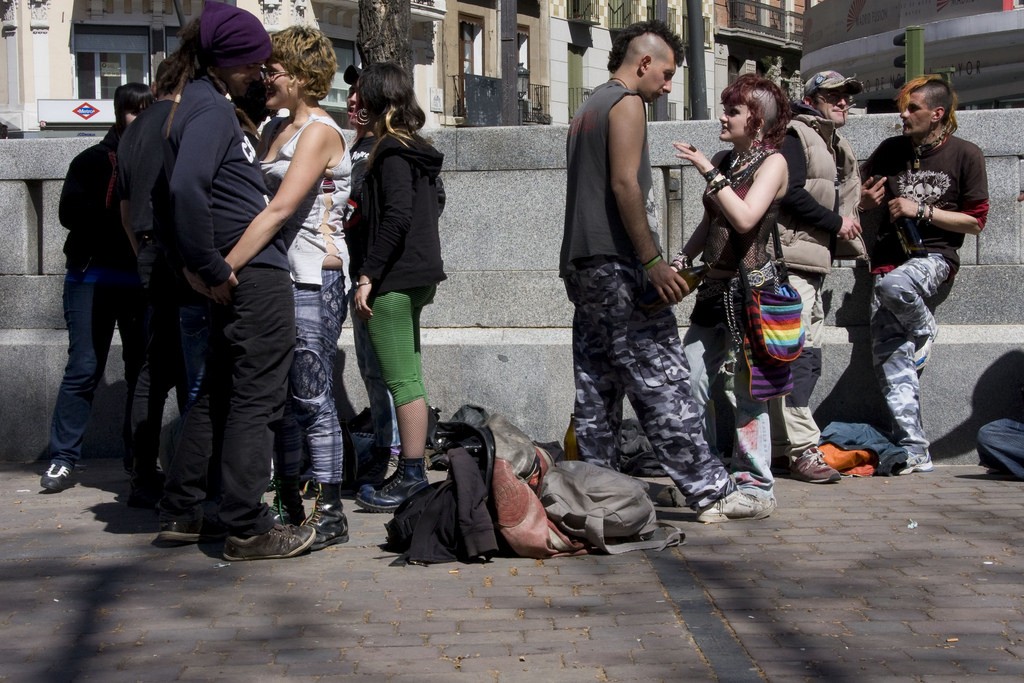 I came out at a young age and found myself in a relationship straight away. I was thrown into the heart of the white gay scene without ever wanting to be there. Back then I didn't see what I see now. I went through the phases of being fetishised, tokenized, played with and put down.
Basically, I was dehumanised for the amusement of my white counter part. I'm still the reason why a lot of my queer friends don't feel racist, because they know a queer Mohammad. It's like finding a wild animal which was never believed to have existed.
I find myself going in circles when it comes to the queer community. By the queer community, I mean the white queer community primarily. Every now and then I say things to myself along the lines of "open your heart and let the world in." You know, those cheesy lines that you see on motivational post cards or instagram posts. I often do open my heart, but I always end up feeling angry and disappointed with the white queer community.
My disappointment with the white queer community all starts with their conviction that they invented queerness. This claim of ownership over queerness is the source of all the issues I take with this scene. When you first meet gatekeepers of 'real' queerness, they investigate how queer you are and examine your queer identity claim. Most of the time, if you do not conform to white standards your application is rejected.
A very good example is queer language and language policing. Many people assume that because I have a Muslim heritage, I'm transphobic. They think I simply cannot understand what it's like to be non-binary, thereby assuming I identify with the binary. They mean to protect the community but, in reality, they can't comprehend queer life different to their own. They believe that by policing spaces and making sure that I have no access to those spaces they are protecting their precious community.
Multiple times in a queer collective, I've been asked to verify my queerness. Only a white queer activist could look at someone they don't know and decide how queer they are. Of course, I avoid such highly policed spaces now, which drive the community apart.
Gatekeepers are the supposed authors of queer and, to them, I am the imposter and the bad imitation. It's rather insulting, and people of colour deal with this feeling on a daily basis. Over time, my skin got thicker and tougher. It still gets to me, but I'll be damned if I let people make me feel like I'm not queer enough for their white sensibilities.
My friends say, "Momo why are you so angry all the time?" I simply reply, "I'm not angry all the time. You are just not very comfortable hearing about my lived experience." White narratives dominate queer spaces and the whole body of queer culture. They want me to stand at their rallies, but they call me out when I criticise them, saying that I want division. I don't respond to such allegations, not because I lack good argument but because I know that whatever I say won't be heard.
As long as you chant what the white queer community wants you to chant you'll be in the good graces of the white queer gatekeepers, who know enough queer theory to really understand where you are coming from. I reject most of these colonial queer paradigms and for that I am deemed the enemy.
Most of my interactions with people give me great pause. They create a box for me and I am required to play by their rules in their world or be banished. In most of my relationships with other members of the queer community, I am POC sage.
I am something to be admired, like a portrait they can dehumanise and treat like a form of foreign existence. They seek me out in times of great despair to anchor themselves on the right path and move on. I'm not the person they approach with great lust and desire, because it's a big white party and as a queer POC I don't believe I'm invited.
Colonisation did this. Just like queerness, white gatekeepers will have you believe that they invented beauty. Beauty is good. Beauty is white. Over the years it becomes like an unspoken rule. If you are a queer POC, they'll fuck you to prove they are not awful, but you must know your place. If they don't say that to your face, they'll just assume you know. They can't possibly love a POC. Even when you are dating one, there is an invisible line that you can't cross, reminding POC of their external status. As long as you don't think you'll be a life partner, you'll be fine.
In conclusion, I will not rally with you or pretend that our interests align. We are not the same and you remind me of that everyday. Intention is entirely beside the point. I'll walk my path and you walk yours.
Muhammed Taha is a Phd candidate in micro/nano flexible electronics. They are the co-chair of RMIT's Diverse Genders Sexes and Sexualities (DGSS) working party. Muhammed is also a passionate reader and an aspiring writer who is currently working on their first fictional work. 
<! -- WIDGET HERE FOR BUY ARCHER -->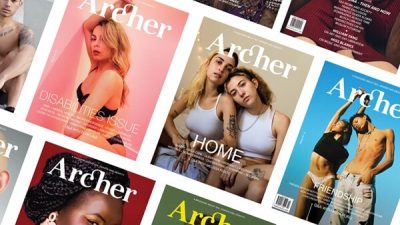 HELP KEEP ARCHER MAGAZINE AFLOAT!