Dressed for sexuality
By: Carody Culver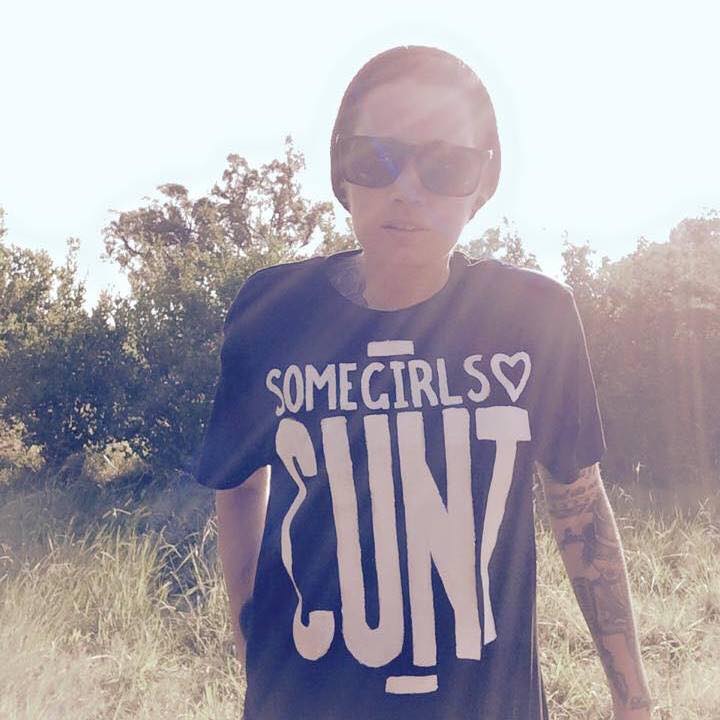 When I met my girlfriend's parents for the first time, her mother was surprised by my appearance. Although she didn't express it at the time, she remarked later to my girlfriend, with mild bewilderment: "But Carody's so feminine."
The "but" says it all. My girlfriend's mother, who hails from a generation that didn't acknowledge or accept sexual diversity, was struggling to pair my pretty dresses and long hair with the stereotype of what a lesbian looks like.
So, what does a lesbian look like? What, for that matter, does any sexual identity or subculture really look like? When my girlfriend told me what her mum had said, I laughed; I also started wondering what our fashion choices say about our sexuality. How and why do we use our appearance to represent our sexual identities? And does choosing not to dress in a style supposedly typical of your sexual identity make just as strong a statement?
We probably all know it's simplistic and misguided to assume you can correctly guess someone's sexuality based on their appearance, but this is still something many of us do, consciously or otherwise. And it's not just homosexuality we think we can identify based on attire – we make assumptions about people's gender, sexual identity, and the type of person they are.
There's long been a connection between dress and sexuality, particularly in relation to gender. In the Renaissance era, a man's codpiece was designed to represent his penis, and thus became an emblem of masculinity, power and sexual prowess. During Victorian times, clothing was believed to reflect one's mind and character, as well as one's class. Ties, in particular, alluded to a man's social position and aspirations.
According to Elizabeth Wilson, author of Adorned in Dreams: Fashion and Modernity, socially rebellious sexual behaviours have been expressed through dress since the 19th century; but it wasn't until the formation of the Gay Liberation Front in the early 1970s that "a proliferation" of dress styles linked to alternative sexualities began to emerge.
These included forms of cross-dressing intended to break down stereotypical gender roles, from gay men wearing makeup and frocks to lesbians adopting 'butch' and 'femme' styles that had gained prominence during the 1950s and '60s.
Wilson notes that there was also a movement among gay men to assert their masculinity through dress, which led to what was known as the 'clone' look during the mid to late '70s: lumber jackets, distressed leather and heavy boots. This style, Wilson says, created "a caricature of masculinity…instantly recognisable to other gay men [without inciting] violence from queerbashers."
Dressing to express your sexual orientation adds a different layer of complexity to the relationship between fashion and sex. This doesn't necessarily mean dressing to look sexually attractive, rather to identify yourself as belonging to a specific group – whether to bolster your sense of self, or to signify how you'd like others to see you. It's a curious and commonplace way to make something that tends to be private – your sexual preferences – into something public. These days, how you style yourself to leave the house can signal your sexual identity to the world beyond your door.
While generalisations exist for a reason, it's obvious to most people that not every woman with short hair and masculine attire is a lesbian, and not all well-dressed men are gay. It's also a mistake to think that anyone whose dress conforms to a sexual stereotype is making a deliberate statement. The reality is far more manifold, and much more interesting, than assumptions resting on tired gender clichés.
"When it comes to fashion and sexuality, context is everything," James, who identifies as gay, tells me. "Within a solely gay male context, the politics of fashion become a lot more complex. What a gay man wears says a lot about the gay subculture he subscribes to. For example, a bulky man decked out in leather, sporting a beard, piercings and tattoos, is typically known as a bear. A slim, tanned, clean-shaven male in tightly-fitted clothing is commonly referred to as a twink.
"Both these looks can carry their own connotations about what kind of sexual practices you're into."
Just as the sexual subtext of your sartorial choices can be nuanced, regardless of which way you swing, the motivations for those choices is incredibly diverse, from the political to the personal.
For James, fashion functions as a form of social code, or uniform. "When I do make deliberately queer fashion choices, it isn't always to fight homophobia or challenge heteronormativity," he says. "In fact, usually it's not. Sometimes I just want to let people know I'm gay. I guess dressing flamboyantly is my call to other gay men: I'm here, I'm queer, please hit on me."
When Jen started dating women in her mid-20s, dress became a deliberate delineation of her sexual identity. "When I first came out, I definitely felt I needed to be identified or read as gay," she reveals. Five years on, however, she says, "I've really relaxed about it. I feel more comfortable to present as femme, happy in the knowledge that it's read in the way I intend by other lesbian and LGBTI-aware folk."
When you deliberately dress to reflect your sexuality, your decision can become a kind of political statement; a way to increase the visibility of sexual identities that aren't universally accepted. Ben, a gay lawyer living in Queensland, says his look became a kind of activism in his workplace.
"A couple of years ago, I worked in what is widely regarded as one of Brisbane's most conservative law firms. As rumours about my sexuality circulated, some of the staff members started treating me with hostility.
"I decided that the most sensible course of action would be to dress as flamboyantly as possible, so I started wearing pink shirts and paisley ties to work. It was my way of protesting against their homophobia."
Paradoxically, choosing to dress against type can also become a form of protest.
"As someone who isn't read as gay often, I want to out myself to people, either verbally, or by being with my girlfriend," says Jen.
"We actually inspire a lot of rage, mostly from straight men."
Jen says she and her partner "both challenge heteronormative ideals." Jen's partner, who uses more masculine cues in her appearance, "tends to get more respect from men when she's not with me."
Jen's experience shows that actively resisting stereotypes can help create space for sexual identities that don't match up to society's apparent expectations.
These experiences echo my own relationship. My girlfriend likes ties and waistcoats, but these garments have certain connotations if you're a woman. "I'm not trying to look like anything," my girlfriend tells me. "I don't want to hear the expression 'typical lesbian' when it comes to how I dress." Leaving your wardrobe out of the equation when it comes to asserting your sexual identity is a statement in itself. It reminds society not to assume anything about a person's sexuality.
For many people, dressing in a manner that apparently aligns with a particular identity is purely coincidental. "I think there are overlaps between what I want to wear and what is a stereotype," says Lucy, who sees her fondness for plaid shirts and Doc Martens as unrelated to her identity as a lesbian.
Similarly, Cathy, who is straight, is often mistaken for a lesbian by both straight and gay people, which she feels is due to her appearance. "I am deliberately trying to be comfortable and wear shit that makes me happy when I see it – like my sparkly pink shoes," she says. "Apparently that and my short hair equates to 'gay'."
As creatures of habit, humans find it easy to label people according to familiar social codes and cues. Because of this, we're often guilty of projecting hidden meanings when there are none to be found. "Of course, just because a man is trendy and fashion-conscious, doesn't mean he's gay," says James. "Occasionally, gay men make assumptions based on my look that I have a preferred sexual position. The truth is, I don't."
That said, for many of us, our dress is also an important part of exploring and expressing our gender identity. While the fashion boundaries might seem fluid for those of us with alternative sexualities, they can serve as markers for the gender we feel most comfortable identifying with.
Transwomen in beauty pageants, for example, who strut their stuff in frocks and bikinis, aren't trying to reinforce gender stereotypes – they're using fashion to assert their transgender womanhood. In the apt words of model Andreja Pejic, who came out as transgender earlier this year, "What's between people's legs is not who they are."
Ultimately, while fashion as a form of self-expression can be both a political and a personal tool, it says as much about our social codes and perceived norms as it does about our diverse sexual preferences. Whether or not your style of dress is a deliberate attempt to align yourself with a specific sexual group perhaps isn't the point; it's about understanding the potential implications of how people dress without assuming that every choice is loaded with meaning and intent. Dress is style, comfort or uniform; dress is about our very human need to belong and to feel right inside our clothes and our skin. And what does our dress say about us, on an individual level? The answer could be everything, and nothing.
Carody Culver is a Brisbane-based writer and editor who has been published by The Toast, Junkee, Kill Your Darlings, Books+Publishing and Peppermint. She is assistant editor at Peppermint and books columnists for the Kill Your Darlings blog. Follow her on Twitter: @CarodyC
This article was first published in Archer Magazine #3.
Subscribe to Archer here.
<! -- WIDGET HERE FOR BUY ARCHER -->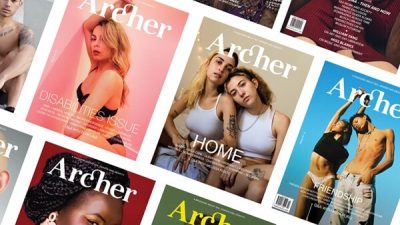 HELP KEEP ARCHER MAGAZINE AFLOAT!