Butts, bodies, culture and marriage: Archer #5 on sale Dec 3!
By: Archer Magazine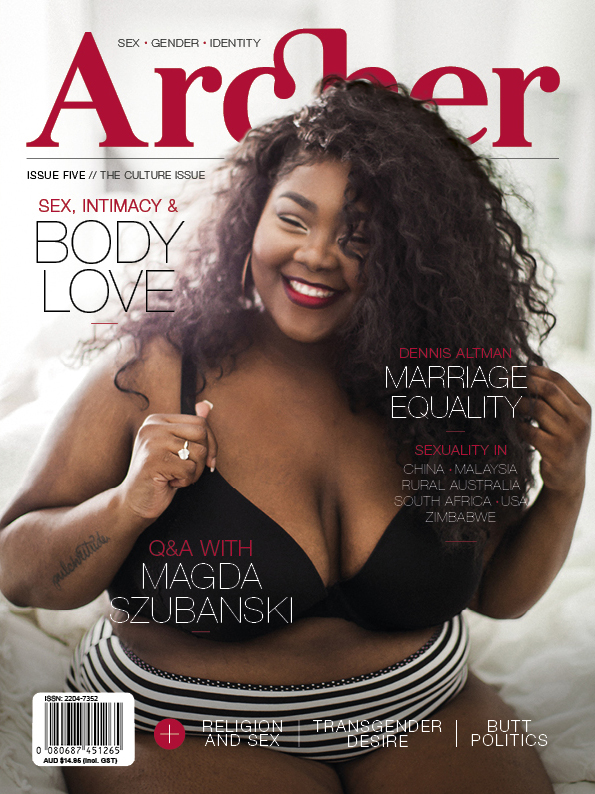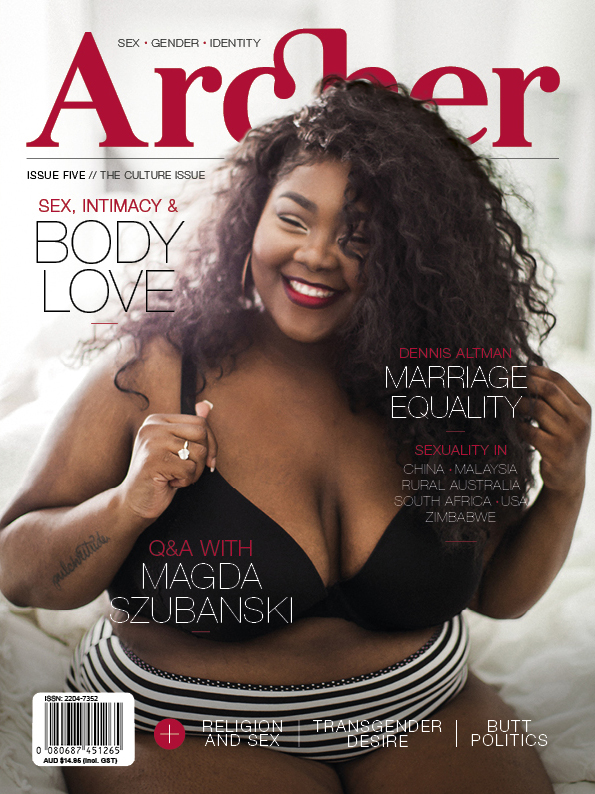 "There is a strange combination of terror and freedom I feel when objectified…"
Love affairs with our bodies. The stigma associated with butt sex. How religion impacts sexuality.
Plus, stories of sexuality and gender from Malaysia, China, USA, rural Australia, Zimbabwe and more…
Welcome to Archer Magazine #5.
* Marriage equality by Dennis Altman
* Sex and bodies by Maeve Marsden
* Trans desirability by Simona Castricum
* Butt politics by Dion Kagan
* Sex across cultures by Dr Tinashe Dune
* Bisexual in Western Sydney by Omar Sakr
* Religion and sexuality by Rochelle Siemienowicz
* The coming out process by Kristin Russo
* Queer in rural communities by Gavriil Aleksandrs
* Q&A with Magda Szubanski
Plus:
* Faces and Phases (Zanele Muholi)
* All Love is Equal (Braden Summers)
* I Miss You Already (Shen Wei)
Cover image by Tiffany Burke
Model: Kameishi (Instagram: @hernameiskameishi)
<! -- WIDGET HERE FOR BUY ARCHER -->