Ageing, sex and gender transition: Archer #4 launches in June!
By: Archer Magazine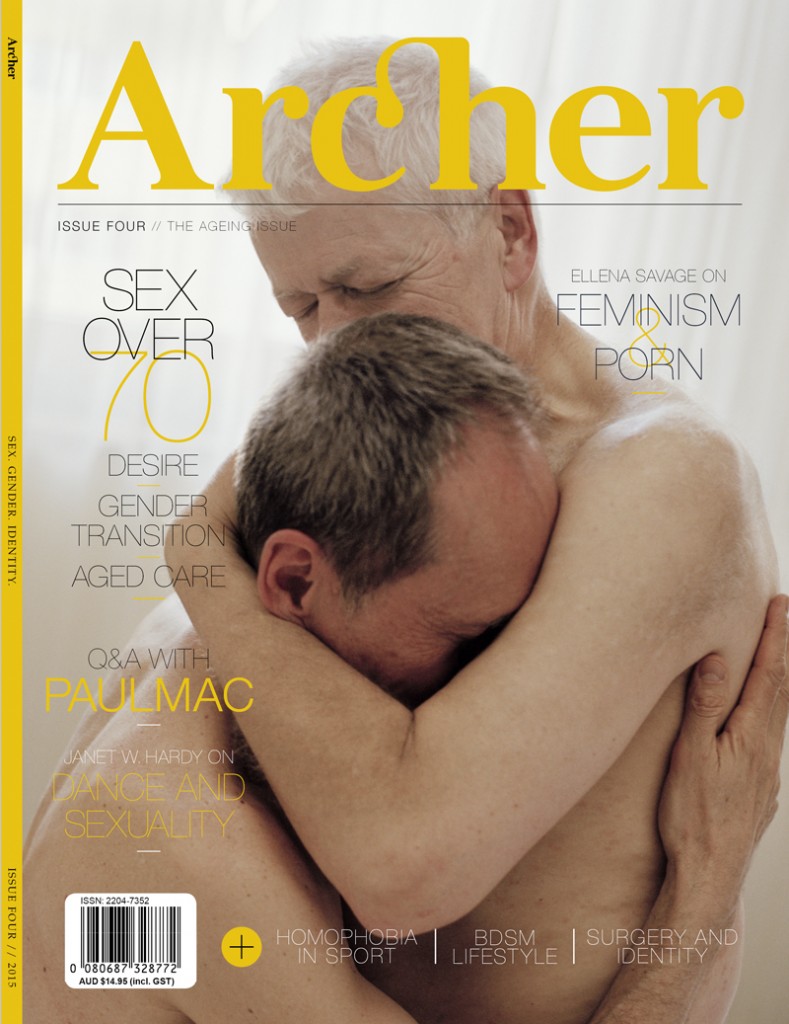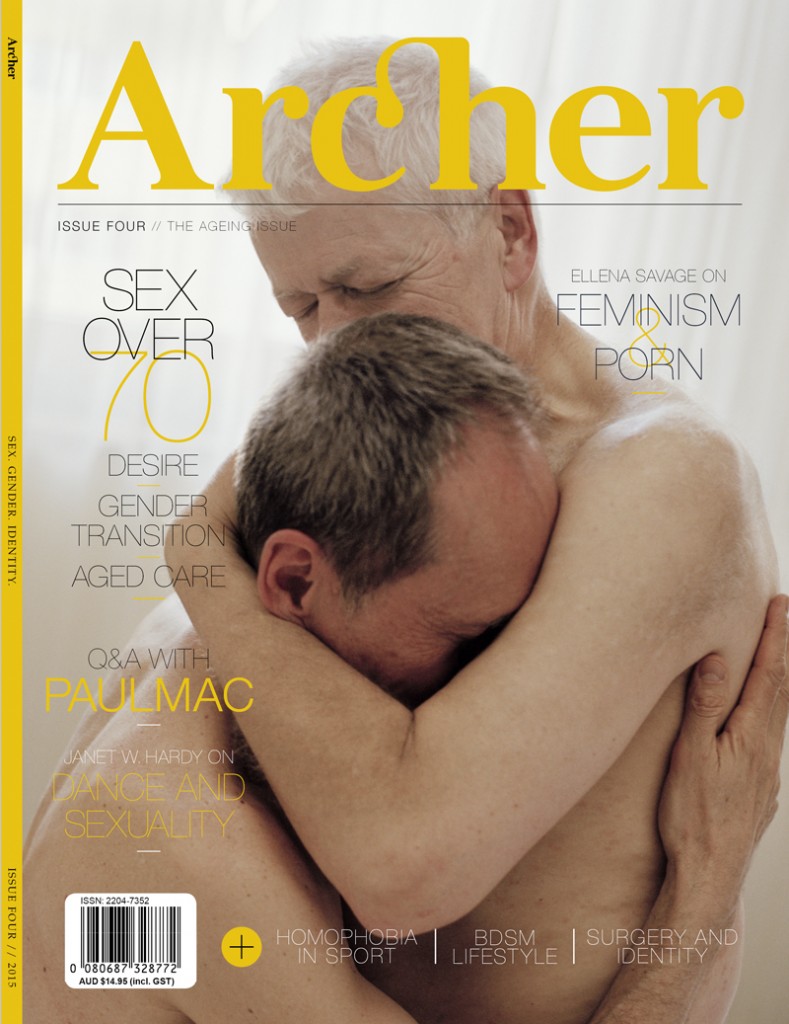 "I can honestly say that my love-life in my seventies was the best I have enjoyed in my long life."
Why does society assume older people are without sexual or gender identity, desire or the need for self-discovery?
Archer's groundbreaking fourth issue challenges that assumption.
Featuring:
* Sex over 70 by Doreen Wendt-Weir
* Gender transition by Sally Conning
* Sex in aged care by Dr Catherine Barrett
* Dance and sexuality by Janet W. Hardy
* Naturism by Sam Twyford-Moore
* Porn and feminism by Ellena Savage
* Bisexuality and stigma by Sally Goldner
* Q&A with Paulmac
* Homophobia in sport by Gus Johnston
* Disclosure and body diversity by Phoebe Hart
Plus:
* Flawless Sabrina (Zackary Drucker)
* Women of New York (Katrina Del Mar)
MELBOURNE LAUNCH PARTY @ Emerging Writers Festival
Thousand Pound Bend, 361 Lt Lonsdale St
feat. Ellena Savage + Beau Heartbreaker
9pm – late
See the Facebook event
Cover image by Katrin Trautner
<! -- WIDGET HERE FOR BUY ARCHER -->