The harm of gender stereotypes: Nail polish and the fragility of masculinity
By: Aram Hosie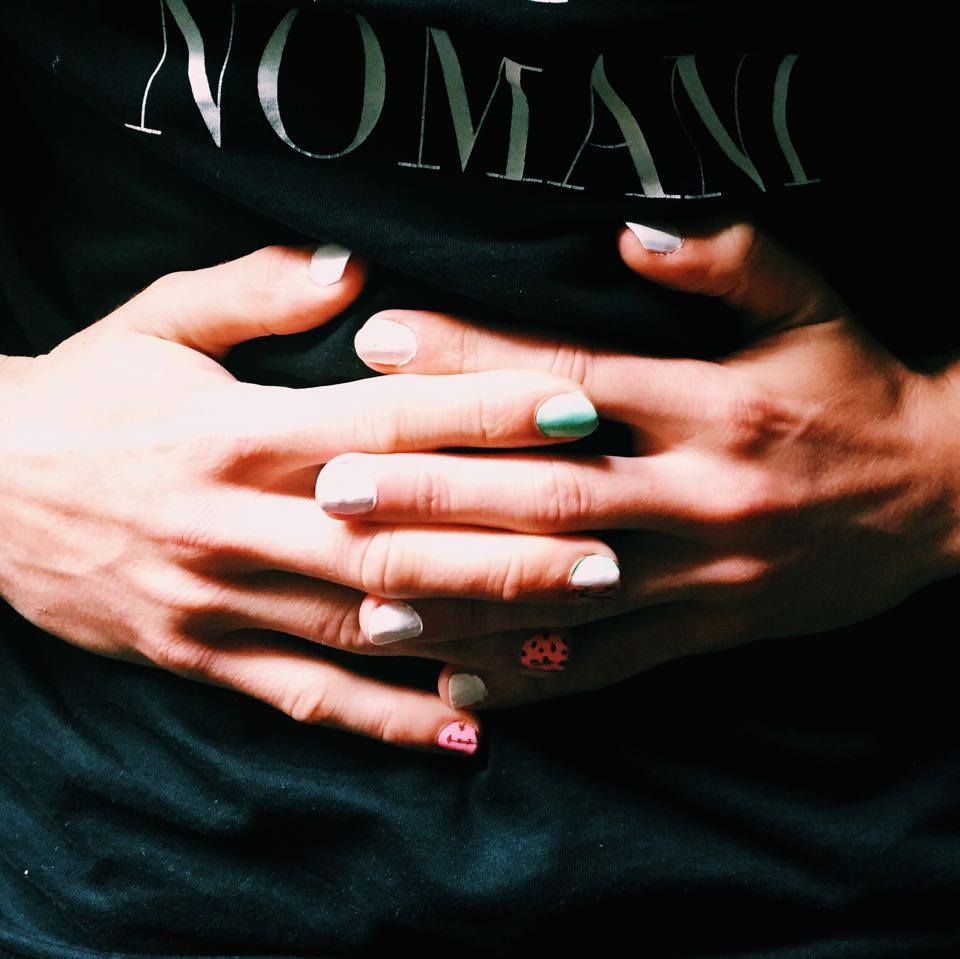 At lunch time, the mother and daughter behind me in the queue pointed and whispered. They thought I couldn't hear them, but I could. On my walk home from work I got stares – a few of them were accompanied by winks or smiles, but most felt highly judgmental at best, hostile at worst. It continued the next day. At breakfast I was seated next to a table of four women. Out of the corner of my eye I saw the moment one of them noticed, and gestured to her friends. They stopped talking. They stared.
I haven't experienced reactions like this in almost fifteen years. I remember what it felt like, back when I first came out as a teenager, to hold my girlfriend's hand in public, to give her a quick kiss and have people openly stare at the lesbians. But that unabashed curiosity, that entitled staring, toned down over the years, and once I transitioned to male and mostly appeared to present to the world as heterosexual I pretty much stopped experiencing it at all.
And now, here it was again. I was a man in a suit (on Friday) and pretty ordinary jeans and a jumper (on Saturday) and I was wearing nail polish. And people were Losing Their Minds.
Nail polish. That's all that was happening.
Black nail polish on most fingernails, some orange glittery sparkly pops of colour on a couple of the others. I'd Nailed it for #IDAHOT day, and in doing so thrust myself right back into that space outside of the "mainstream" where complete strangers judged me to be different, or weird, or interesting, or something, and felt irresistibly entitled to look and pass comment – in word or body language – on what they saw. The experience wasn't unique to me. When I compared notes with my male colleagues who had also gotten painted up for the day they had all had the exact same experience. Some had found the intense scrutiny out in the world so excruciating, that'd they lasted only hours before needing to remove the offending lacquer.
Nail polish. On dudes. Incredible.
It was extra fascinating for me watching eyes swivel between me and my nails, then over to my girlfriend, and then back to me, as they tried to take in that this guy, this STRAIGHT guy, was wearing nail polish. Then they'd look at her again, as if wanting to ask her if she realised that her boyfriend was wearing nail polish and really, was she really okay with that? I genuinely couldn't decide if the fact of my (apparent) straightness made the fact of my nail polish more or less confusing, more or less acceptable. Would it have been a better or worse transgression if they'd clocked me as being gay?
What is clear is that I was indeed transgressing. Nail polish is not for men.
Which made me despair a little bit, really.
What is wrong with the world that we have such incredibly ingrained, unshakeable, fixed ideas about what is and isn't appropriate depending on whether you're male or female bodied? Where do these ideas come from, how are they perpetuated? We talk about the terrible gender assumptions society makes about women, the restrictions it places and standards it sets, but so too masculinity is an incredibly restricted (and fragile!) thing. And it hurts all of us.
Rigid gender norms feed into gender inequality. Gender inequality is a key determinant for violence against women. It also drives poorer health outcomes, poorer education outcomes, and reduced income earning capacity for women – and it's not good for the economy as a whole. The limitations of masculinity mean that while men might initially experience the upside of these inequalities, it comes at a cost that affects them in a range of ways.
Gender stereotypes – and the policing of them – also sit at the heart of homophobia and transphobia. Being an appropriately behaved 'real' man or woman includes being heterosexual. "Abandoning" your gender all together and transitioning, especially if you're transitioning to female, is unfathomable. That my nail polish, worn for IDAHOT, was scorned, is an ironic and unsettling reminder of the daily homophobia and transphobia that gender stereotypes can induce.
Wrapped up in all of this is the thing I find most disturbing – the profound devaluing in our society of all that is considered 'feminine.' When gay men get abused and bashed it is often the more 'obviously' gay, and by 'obvious', what we're really saying is 'feminine'. The slurs hurled against them are gender based, either outrightly so, like 'sissy', or more circuitously via reference to being sexually penetrated, 'just like women are'. It seems that nearly all the slurs in popular usage reference female-ness, whether it's (doing anything) 'like a girl', or calling someone a bitch, a cow, or a cunt. Meanwhile, the violence wrought against transwomen is especially horrific, and lesbians in some countries are, for the 'crime' of behaving not as a woman 'should', subjected to 'corrective' rape.
Breaking down gender inequality isn't a side issue, it isn't just a women's issue. It's an everybody issue, because the continued existence of these gendered stereotypes limits and hurts us all.
Aram Hosie is a 30 something queer identified transman. A self described political tragic with a long history of LGBTI advocacy in Australia and internationally, Aram is a 2015 Human Rights Community Award Finalist and currently serves on the Board of the Victorian AIDS Council.
<! -- WIDGET HERE FOR BUY ARCHER -->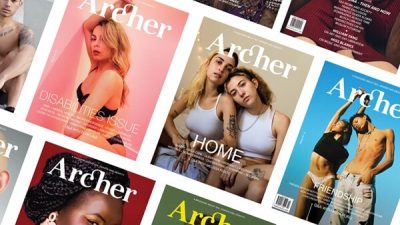 HELP KEEP ARCHER MAGAZINE AFLOAT!