Gender affirming sex: Paying for sex as a non-binary person
By: Kit Voice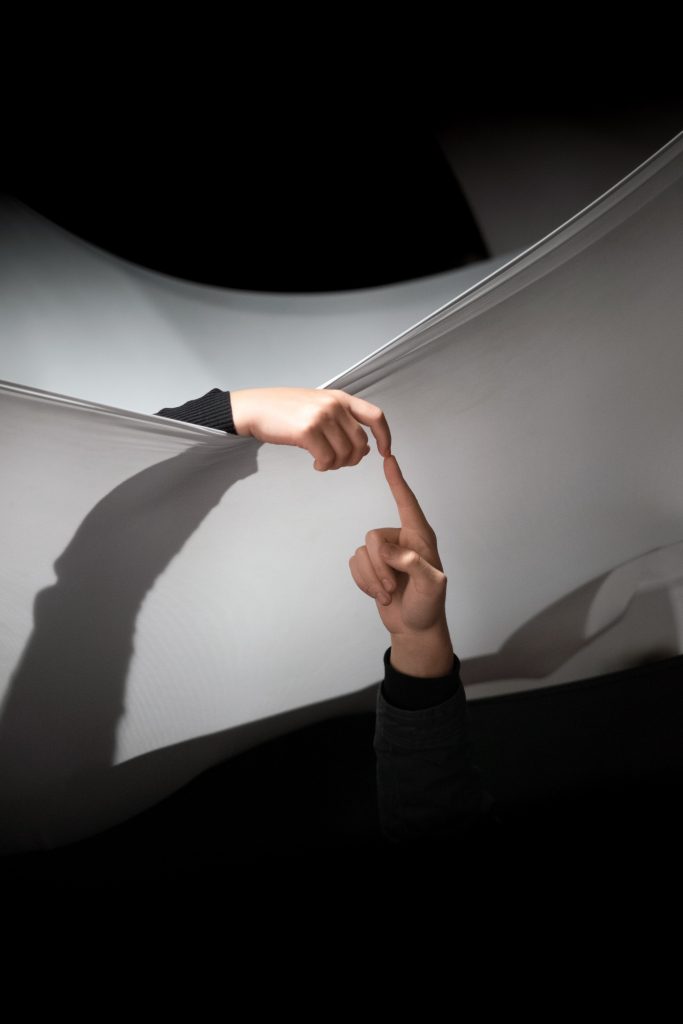 Carving out my non-binary identity felt like going through a second adolescence. I found myself experimenting with various styles, spaces, activities and relationships – I was trying everything on for size to see if it fit.
Much like my first adolescence, sexual exploration was a formative rite of passage, full of nervousness and a bit of fumbling awkwardness.
The uncertainty I felt over the sexual expression of my gender led me to create a sexual experience for myself: an experience with someone skilled in sexual communication and holding space, who had no prior knowledge of who I am.
In other words, it led me to booking a sex worker.
When I came out as non-binary, a lot of people asked me to explain precisely what that meant.
These questions came from all sorts of places: sometimes from people who disagreed with my understanding of myself, and other times from well-intentioned fellow queers. Whoever asked, I was unable to offer a satisfactory answer.
I know my hand when I see it, but if you asked me to explain exactly what my hand is and how it differs from another person's hand, I would be stumped for an accurate response. I could perhaps offer some descriptions of what it feels like to have a hand and what I use it for, but I do not think this would give you any deeper understanding of exactly what my hand is.
We would both be better off to accept that I have a hand; the less we think about defining its existence, the happier we will be.
After more time living as an out non-binary person, I am still no closer to being able to offer a definition.
All I can say is that as soon as I freed myself from the expectations of being a woman, everything about my life just made sense.
My sexual preferences changed when I understood myself as non-binary. Things that had previously aroused me suddenly appeared vapid.
I had new urges – this was exciting – but I was filled with a fear of getting things wrong. I did not want to appear unskilled or clueless. I did not want to lack creativity or rely on heteronormative sexual narratives. I did not want to appear feminine or unchanged.
I wanted to fuck like the badass, androgynous babe I thought I could be, rather than the troubled teenager I was in that moment.
I thought that I should be able to figure out my new sexual self with my regular, supportive partners. However, this proved difficult.
I work as a sex worker myself, and I am in the habit of marketing a particularly femme side of myself. This means I am generally perceived and treated as a woman at work.
This was confusing at the time of my second adolescence when I craved recognition as a non-binary person.
I began to feel numb to my own genitalia and certain sex acts. This numbness permeated my private life.
Sex became synonymous with a feeling of mild dread. I feared that I would not be able to tell my partners how to touch me in a way that affirmed me, and instead preferred that my genitals not be touched at all.
My enjoyment of sex became largely voyeuristic. I enjoyed seeing my partners in states of arousal, but I rarely felt such arousal myself.
Articulating these changes to my partners felt prickly; radical change can be jarring and expressing that change to another person brings it into bona fide existence.
Booking a sex worker was like stepping into my fantasy existence. A sex worker has no expectations of what arouses you, no habitual ways of touching you; they only have the information that you are willing to volunteer about yourself and your sexuality.
At the time, I was feeling my way into my gender – slowly, timidly, almost apologetically. But, in making that booking, I was being assertive in my non-binary desires.
I chose a fantasy where I could play a submissive role. With partners I was often pushing myself to take control in bed – a bizarre performance of stereotypical masculinity – to prove that I had changed.
Submission felt closer to a true sexual expression of my gender at that time. As a sub, I had neither responsibilities nor expectations put upon me, including those related to my gender.
My only task was to be in touch with my body and desires, and to communicate my needs to my worker. The rest was up to her.
It felt radical to prioritise my sexual needs in this way – being assertive about either my gender or my sexuality always feels like a radical act.
This experience was part of a broader transition; it was a switch away from second-guessing myself, and towards claiming my life and my identity.
Those two hours were not a magical fix for all the fears of my second adolescence, but they were a firm step away from them.
Kit is a writer, sex worker, and prolific tweeter (@foodsexwater) from Aotearoa. They now live in Melbourne where their top priority is getting eight hours sleep every night. 
<! -- WIDGET HERE FOR BUY ARCHER -->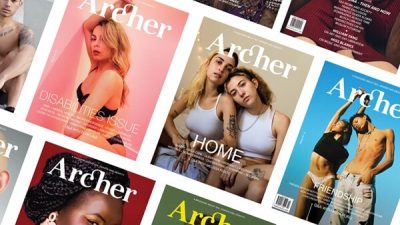 HELP KEEP ARCHER MAGAZINE AFLOAT!