How to hook up with trans people: A beginner's guide
By: Travis Hunter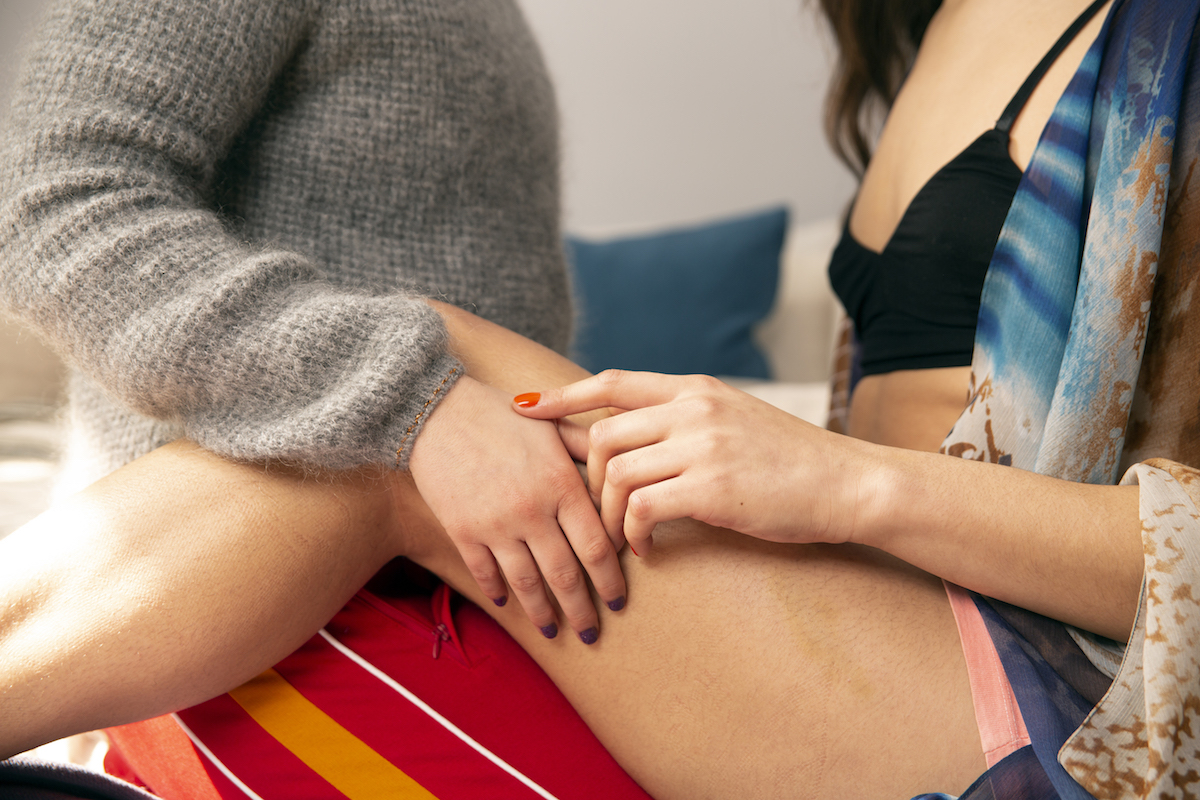 I met Sam* at a New Year's Eve party in Sydney. 
We chatted while sipping drinks, and as our conversation progressed from star signs to dating, my tipsy new friend confided in me. Sam, a cisgender queer woman, was curious about having sex with trans men but was unsure where to start.
She asked me how to approach trans guys without making us feel weird or fetishising us. I laughed and reassured her that simply finding trans people hot didn't make her weird or creepy.
Afterwards, I realised that almost everyone curious about hooking up with trans people may have pondered similar questions. But not everyone has the luxury of being able to ask their friendly local trans guy for answers.
So I decided to write this article – a beginner's guide to hooking up with transgender people – to help others like my friend Sam, and hopefully lead to more hot, trans-inclusive sex for everyone. 
1. It's OK to find trans people hot
There will always be a line between finding trans people hot (because we are!) and fetishising us. 
People who fetishise transgender people get off on our lack of social power relative to them. The transphobic notion that being with us is degrading for them is exactly what turns them on. And, of course, this is hugely problematic. It's not at all hot. 
It goes without saying how important it is to be an ally and to treat us with respect for our inherent humanity if you want to be an ethical lover. It also means being conscious of the power dynamic inherent in sleeping with someone whose existence and body is marginalised and stigmatised in ways that yours isn't. Keep those things in mind, and you're good to go. 
2. Use inclusive language and labels
This of course includes using someone's correct name and pronouns, and not assuming someone's gender based on how they look. It's also important to understand that my body is a male body because I am a man, even though it may look different to other male bodies. 
Many trans people use specific labels for our body parts that align with our gender identity. It's important to ask someone how to refer to different body parts correctly. Asking instead of making assumptions is a powerful way to show that you care about your partner's comfort.
3. It's not just about genitals
Cis people can tend to focus on what transgender people have in our pants, especially when thinking about how we have sex. I don't know that they're imagining, honestly. Tentacles? 
Some of us have had gender affirming surgeries and some of us haven't. All of us are valid in our own right. Not all trans people feel comfortable with having their genitals touched during sex, so it's important to understand that there are lots of ways to have fun and get off – such as kissing, touching, massage, teasing and so on – that aren't focused exclusively on genitals or the ol' penis-in-vagina penetrative sex. 
4. Be open-minded
Don't make assumptions about what someone is into just because they're trans. Some of us are kinky and some of us aren't. Some of us are polyamorous and some of us aren't! All of us have boundaries and a right to consent or say no to specific sexual acts. If you aren't sure, then the best thing to do is ask.
As a transmasc person, I can say that there is a huge amount of variation in how I like to have sex. Some transmascs are uber tops and some are screaming power bottoms. While some guys love being penetrated, some don't. Sometimes I enjoy using a strap or a harness, but other times I don't. To a large degree, it depends on 'the vibe' and what's happening on the day.
Trans bodies come in all different shapes and sizes, and body positivity is always an important quality in a lover. Trans people are particularly taught to feel ashamed of our bodies by society, and this definitely takes a toll on our sense of self.
Validation, care and affirmation are all very important when it comes to loving gender diverse people. 
5. Gender is everywhere – even in the way we touch
Touch is one of the most powerful forms of communication. The way we touch people can tell them how we perceive their gender. For example, are you touching my chest the way you would touch a man's chest, or like a woman with breasts? Because I identify as male, it's important to me that my sex partners touch my body the way they would touch that of a man, rather than a woman. This applies regardless of whether I've had surgery, or whether my body looks like other 'male' bodies. 
6. If you make a mistake, just apologise!
There's a sweet spot for apologies. If someone pulls you up for saying or doing something that made them feel uncomfortable, you may feel like sinking into the earth. But over-apologising can be even more awkward than the original mistake. 
It puts a lot of pressure on us to forgive you or minimise our own feelings, when we might not even have had time to process what has happened. It's best to apologise briefly and sincerely and offer time and space for us to respond. 
7. Communicate openly and honestly
The more we practice communicating our needs, desires and boundaries, the easier it gets. It's especially important when you're with somebody new or are feeling inexperienced. Checking in with your partner and actively seeking consent before engaging in any sex act is an important way to demonstrate that you care about your partner's enjoyment. It's a huge green flag. 
Hopefully, these tips have helped to demystify some aspects of what it's like hooking up with a transgender person, and how to be respectful when doing so.
Whether your interest is romantic or purely sexual, know that trans folks are beautiful and deserving of respect. And we also deserve awesome and fulfilling sex lives.
Go forth and love your trans peeps!
*Name changed to protect the innocent! 
Travis Hunter (they/them) is a non-binary trans writer and activist living on Gadigal and Wangal lands. They have previously contributed to Queerstories, The Chaser, SBS Voices, Farrago and Perspektif magazines. Find Travis on Twitter @TravisHunterAU and let them know what you think about 'How to hook up with trans people: A beginner's guide'!
<! -- WIDGET HERE FOR BUY ARCHER -->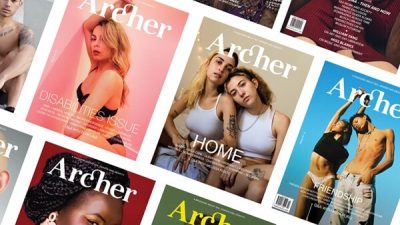 HELP KEEP ARCHER MAGAZINE AFLOAT!