'The L Word: Generation Q' S305: "Nothing cheap"
By: Jess Ison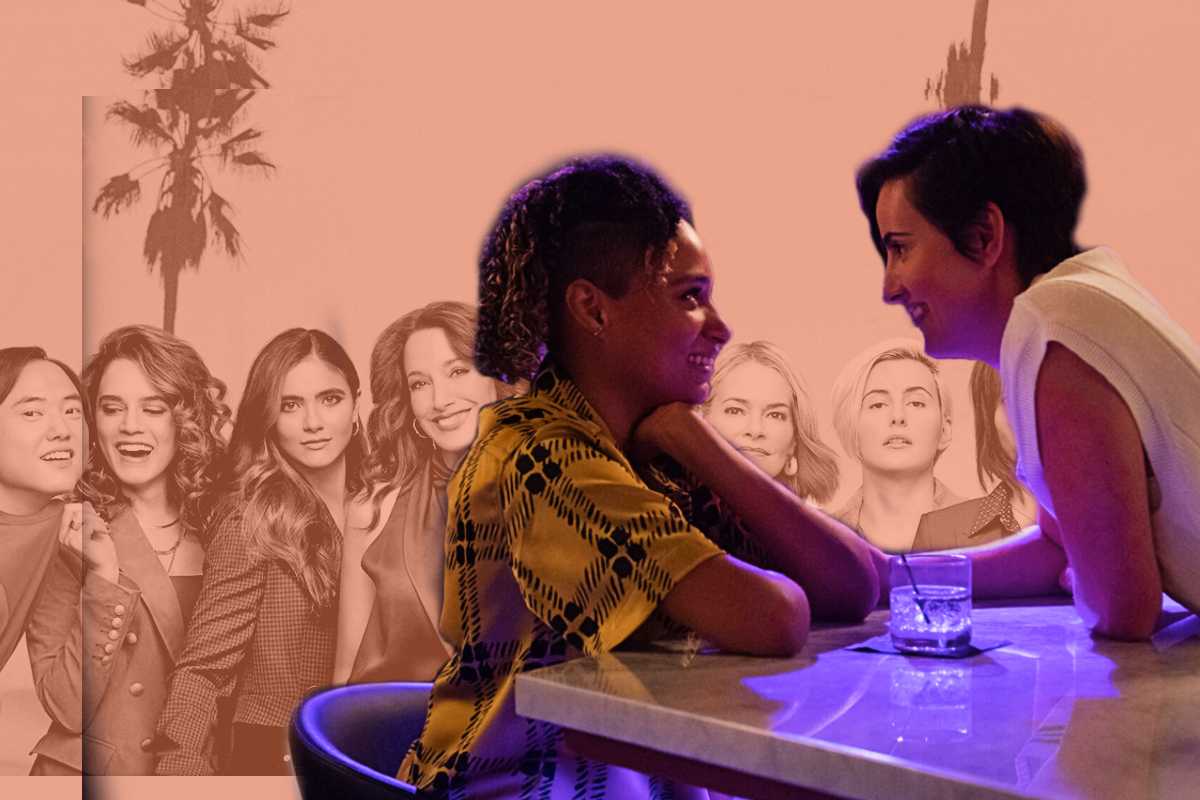 This article contains spoilers for The L Word: Generation Q. It is recommended that you watch the show before reading.
Welcome to my weekly review of Season 3 of 'The L Word: Generation Q'. Each week, I'll go over the characters' narrative arcs and pick out sections that suit my agenda. I'm not sorry to say that these will all be thinly veiled pro-communist rants. You can read my thoughts on earlier episodes if you need refreshers.
Image credit: Showtime, 2022
One minute and twenty-nine seconds.
01:29
That is how long the film The Wedding Planner was discussed and reenacted in this episode.
What more can I say?
At this point, things have spiralled so badly that we endure an entire plotline about Angie removing a condom from a roommate – an elaborate ruse by the writers to lead Angie to decide to have sex for the first time with her professor. 
Is that meant to be cute? Who even is the person who has the condom inside them? And why has this show never had anyone fish out a Mooncup for a friend? Because I have been there on multiple occasions. Really the lack of Mooncup humour is a tragedy.
This show is also hell bent on making Shane into a villain for just being herself. Shane likes sex. Instead of allowing her to be herself, this is framed as an addiction. While I have been mounting a campaign for Shane for Polyamory (will start a GoFundMe ASAP), the show has Shane reject ENM (ethical non-monogs, duh). 
What happened is, Shane and Tess got locked on their terrace and, because they are so rich, their neighbours are beyond earshot. (It's really hard to feel sad for people who have that view of LA. Shane's hair salon chain really set her up.)
Shane and Tess talk about their relationship while they are stuck together and the dialogue is unbearable. Shane admits she isn't happy. Tess talks about how hard it has been with her mum. Tess acknowledges Shane's difficult past, but it's all wrapped up in Shane being a bad person for liking sex. 
Sigh.

Alice has some storyline where she sees her 'The One' on a date with someone else and they have a big fight. So, I guess that whole story of Alice on a three-day date wasn't Alice's love storyline? Dreading who they introduce next for Alice.
Meanwhile, Finley and Sophie are being cutesie at the bar, and I am concerned about who is serving patrons while Finley chitchats. 
Dani comes in and orders a tequila, asking for "nothing cheap". Finley replies that she knows what Dani drinks because she has seen her house – this is one of the few times class is acknowledged in this show.
Dani is all excited because a cutie just pushed her out of the way of an oncoming scooter. Those electric scooters seem to be such a safety hazard.
It is very predictable that the cutie is none other than Dre, who Sophie hooked up with while Finley was in rehab. This seems like some realistic queer representation tbh. I mean, if you haven't had a make-out with a cutie on the street after they saved you from an electric scooter, only to find out that they are the person your ex hooked up with when their partner, who disrupted your wedding, was away for their alcohol dependency issues, have you really lived?
So Dre is singing on stage at Dana's, and Sophie is freaking out because earlier she explained to Finley that Dre was boring and not attractive (it was actually a really awful scene hearing Sophie speak about someone so horribly). 
The reality is that Dre is gorgeous and an amazing singer. It kind of made me uncomfortable, the way this show is so obsessed with how people look. Like, all of a sudden it is so much worse for Finley because Dre is so attractive. 
This show has such great messages about beauty ideals.
Finley freaks out about Dre and pulls the fire alarm. This is a really bad business choice. Dani tells Dre she can't hook up with them because of Sophie, but offers to be their publicist. So is Dre going to be Sophie's 'The One' or Dani's 'The One'?
Micah and Maribel are choosing sperm. Micah points out that it is erring on the side of eugenics, particularly when Maribel says, "We have the chance to design the perfect baby." 
The commentary lacks any subtlety and I think the show is trying to make a point about this issue but, as always, the point of the argument is unclear. Regardless, I was very invested in them sorting through the Tupperware drawer, it really is one of the greatest sharehouse tensions. Why can't people just put the Tupperware away in an orderly fashion?!
It is also unclear what's next for Micah and Maribel. Unfortunately, I kind of don't care because the writing is giving me zero investment in these two. It's a tragedy.
The episode ends with Shane and the dog, Mack (hey cutie), going over to Alice's house for the night. Alice asks Shane if she wants to be the little spoon, and Shane says that no-one has ever asked her that. Then Alice spoons Mack who spoons Shane and finally we get a true representation of queer life. Literally this morning I woke up in this arrangement.
The other thing to mention is that we get a shot of Finley's hairy pits. Correct me if I'm wrong, but have we ever had a woman with a hairy pit on this show? One of the myriad ways this show bears no resemblance to my little queer bubble.
Read Jess' recap of the next episode here!
Jess Ison is an aficionado of queer media and loves every bad lesbian film ever made. In her professional life she is a researcher at La Trobe University. She lives with her dog on Wurundjeri land. Find her on Twitter.
<! -- WIDGET HERE FOR BUY ARCHER -->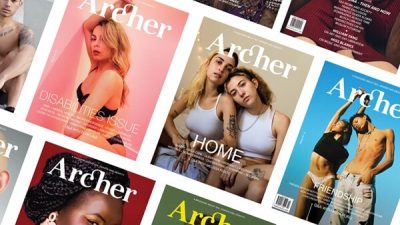 HELP KEEP ARCHER MAGAZINE AFLOAT!