Queer representation, Netflix and grief: Seeing myself on screen
By: Fleassy Malay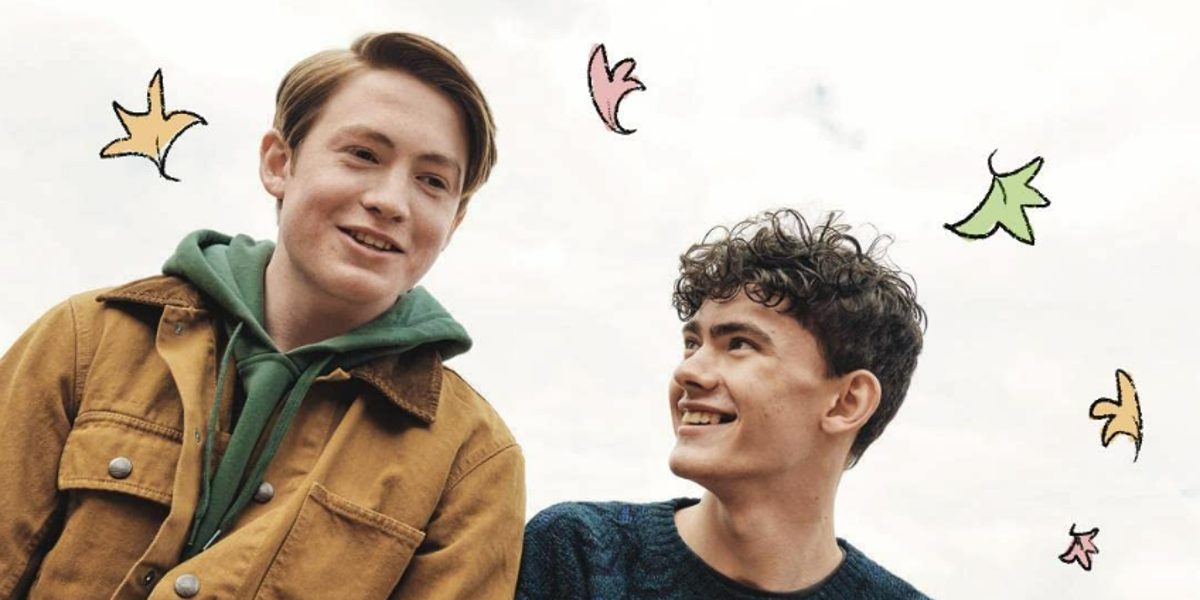 It seems that queer representation is everywhere on TV these days: Sense8, She-Ra, Sex Education, Feel Good, Heartstopper.
As a 36-year-old bi/pan+ gender-fluid woman, I am absolutely here for it… and yet there is something that I need to confess: it hurts.
It hurts like nothing else I have ever known.
Image credit: Netflix, 2022
It's a Wednesday night with my family. Dinner is on our laps and the last episode of She-Ra is on the screen. I am not eating; instead, I am bawling my eyes out. My eight-year-old looks at me and rolls her eyes. She knows this reaction from me all too well.
It's Saturday lunchtime and my 18-year-old stepdaughter is visiting. I'm jabbering incessantly about Heartstopper, a show I've just seen that has, quite frankly, shaken the queer earth beneath my feet. The show is about two queer schoolboys falling in love: one already comfortable in his sexuality, and the other working it all out as he goes along.
My stepdaughter listens politely as I gush over Heartstopper, and then turns back to her phone to Snapchat her girlfriend. To her, it's just another show. To me, it's a revolution.
Lately, shows like these have been burning down citadels inside me, crumbling walls.
My partner suggested that I stop watching Feel Good because, ironically, it didn't make me feel good. In fact, each episode left me curled up on my bed, shaking, weeping myself to sleep. I didn't stop watching it though. I couldn't.
These shows have given me something invaluable: myself, played out in the stories I consume.
It feels so cliché to talk about the importance of representation these days. However, as a queer parent in a queer family, with at least one queer kid, I cannot help but be acutely aware of how much representation is out there for young people today.
It fills me with joy to know my kid watches TV and sees so many versions of who she might be as she grows. Yet, at the same time, it also floods me with something else – something darker.
I was born in Britain in the mid-80s. Growing up, TV gave me little to look up to in terms of queer representation. Dawson's Creek was the epitome of heteronormative melodrama, and although Buffy the Vampire Slayer did give me Willow, I'd lost interest in the show by the time she came out.
In fact, my representation consisted entirely of Queer as Folk (the original UK series), Syed Masood (the 90s gay character in EastEnders), and legendary drag queen game show host, Lily Savage. I loved them all and lapped them up eagerly, feeling a strange yet ungraspable sense of representation.
But there was one fatal flaw: they didn't actually represent me. Most of these characters were adult cis gay men, and I wasn't any of those things.
Staying up past bedtime to secretly watch Queer as Folk at 12 years old, I transplanted myself into their worlds. They became surrogates to a twisted version of my own indistinct queerness. I became enamoured with the idea of gay club culture and the sense of community that came with it, thinking somehow I would find my belonging there. Needless to say, I never did; in fact, it was quite the opposite.
Even if the characters had represented me demographically, their stories lacked something. They were stereotypes: bold, blown-out versions of the stunningly nuanced experiences of queerness that we actually live. They did not represent me, and I don't think they fully represented most of us.
It took me until my 30s to finally see people like me on TV.
I waited 30 years for David and Stevie to have that wine conversation around sexual preference (Schitt's Creek), a conversation I have had a million times myself. Seeing David unashamedly express that he does indeed "drink red wine", but he "also drink[s] white wine, and [has] been known to sample the occasional rosé" was a refreshing moment for me.
I also waited 30 years to watch Mae Martin (Feel Good) traverse the familiar journey of navigating their gender identity, while dealing with the wildness of human emotions and trauma at the same time. I saw myself in their avoidant and co-dependent coping mechanisms.
And I waited 30 years for the bubbling sense of joy that the queer pirate series, Our Flag Means Death, gave me; for Jim Jimenez to challenge gender in their own personal and casual way.
These were all firsts for me, scenes which portrayed very real parts of my own experience in the world around me.
It's not only new for me to see these types of stories at all, but I'm actually seeing them told well – not just portraying a queer person as the butt of the joke, or the stereotypical disaster character.
When I saw Elliot Page's character in Tales of the City go home from a bar with a couple they had just met, I was preparing myself to see a three-way connection once again painted as cheap, meaningless and unhealthy.
In stark contrast, what I saw was far closer to my own experiences of dating and relating with couples. These three people were not only attracted to each other, they shared genuine care, compassion and love. Here was a version of this story that I had never seen on screen, but had lived many, many times myself.
So, if I'm finally seeing what I've needed for so long, why does it hurt so much?
Grief.
It's the grief of seeing my story on TV and knowing that if I'd had this when I was young, it may not have taken until my 30s to finally know that I belonged.
It's the joy of knowing that my kids will never know this pain, mixed with the sadness that I do know it. It's the shame of feeling that grief, when so many of my siblings before me never saw a smidge of representation, and yet here I am bawling as two female cartoon characters kiss.
I know this story isn't just my story. I see it in my friends when they send me screenshots of shows punctuated with crying emojis. I hear it in their voices as they eagerly tell me about yet another series that I simply must watch, and that I'll know why when I do. I see it as we cling to each other and weep over silly, tiny moments of representation on TV.
Unlike our younger counterparts, this representation isn't reflecting our growth, it's reminding us of how much growing we had to do alone.
This feeling is unique; it is bittersweet, beautiful and so hard to describe. It strikes us out of nowhere, and we must learn to hold ourselves gently, and with all the care we can muster.
We are living with a very specific grief, and processing it the only way we know how: by watching a shit ton of TV. But, in doing this, we are giving our inner queer youth a marvellous gift: the gift of revelling in their own belonging, finally.
And they deserve that.
Two times TEDx speaker and viral poet, Fleassy Malay is an internationally renowned, evocative and powerful writer and spoken word artist. A global advocate for Women's and LGBTQI+ rights and a fierce voice for the power of authenticity and courage as a social change tool. They are the founder of Melbourne's acclaimed NFP organisation and Women's Spoken Word event, Mother Tongue. As a self-identified queer, erotic, spiritual mother, she has a theatrical and yet deeply authentic performance and speaking style, renowned for captivating audiences with depth, honesty, and humor.
<! -- WIDGET HERE FOR BUY ARCHER -->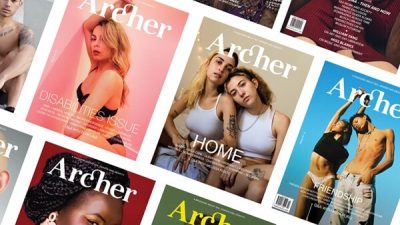 HELP KEEP ARCHER MAGAZINE AFLOAT!