Understanding shame after sexual assault
By: Mike Hitch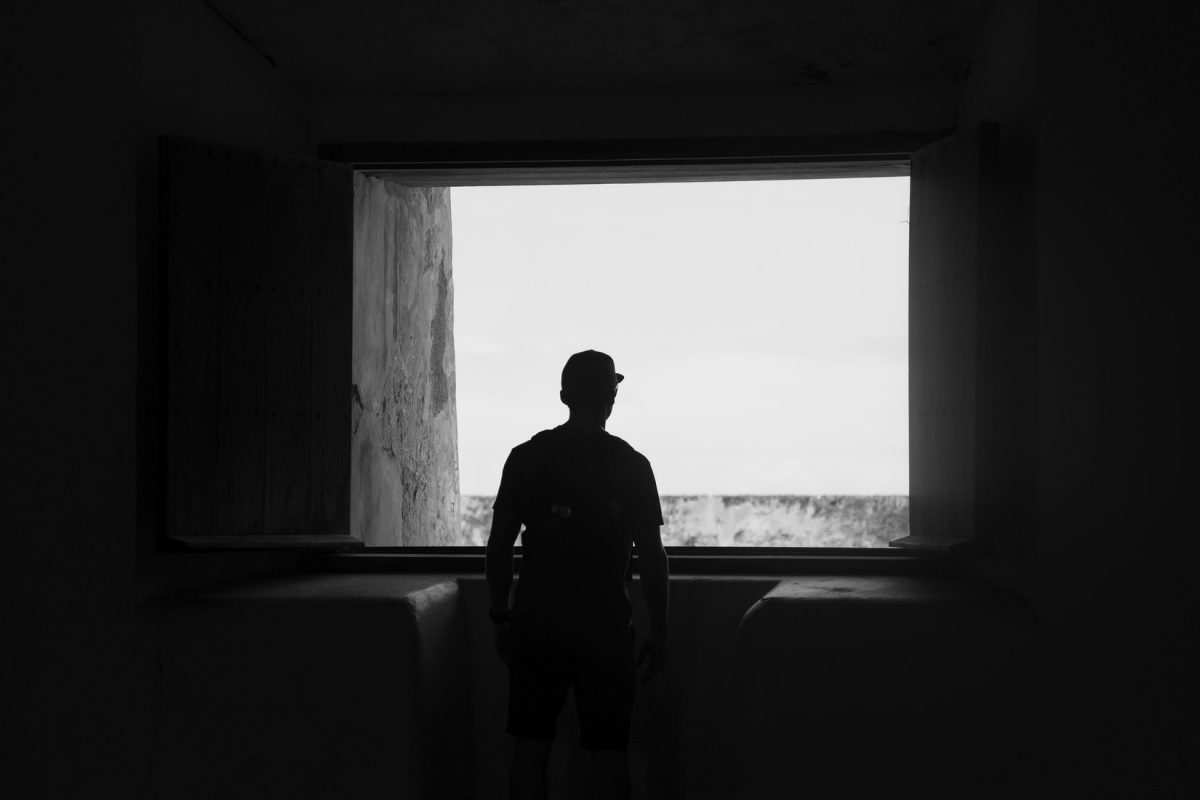 Content warning: This article discusses rape, trauma, and ways of healing.
A year ago, I was raped by two men I went home with after a party at Sydney's Vivid festival. Afterwards, I denied my trauma until I finally hit breaking point. Something within me felt wrong, and that feeling hasn't changed even now.
It has taken me a year to say my trauma out loud, and it would've taken much longer if not for a dear friend who helped me along the way. Coming to terms with this experience was challenging, and knowing that I've completely changed as a result has been somewhat heartbreaking.
These challenges didn't entirely result from the realisation that I was raped. It was coming to terms with my shame that hurt the most. Specifically, the shame I felt at realising that I was another survivor of sexual assault – an identifier that I didn't want to have hanging over my head.
Before I accepted my experience, I would remark that I would never have another threesome again. When friends asked, I would simply say the experience was awkward, because it was. But I was also avoiding the reality of the situation because I wanted to rewrite it as a simple case of bad sex.
The Australian Institute of Health and Welfare (AIHW), found in 2018 that 1 in 20 men have been sexually assaulted or threatened since the age of 15. While these figures provide solid evidence, many queer men already know this to be the case.
It feels safe to assume that, if a queer person doesn't have their own story of sexual assault, then someone close to them probably does. I come from a community that is no stranger to sexual, domestic, and family violence. So why did it take me so long to come to terms with what happened to me?
I've had four months to ponder this question, and it all boils down to shame. I was ashamed for 'getting myself' into such a position, and ashamed to identify as a victim. While trying to unpack this feeling of shame further, I found that there isn't a comprehensive, national collection of data specifically for queer people affected by sexual, domestic, and family violence.
Although research by organisations such as ACON and ANROWS is being undertaken to understand domestic violence and sexual assault within queer relationships, there is still little information available about the lived experiences of queer sexual assault outside of relationships.
Surviving assault makes you feel isolated as is, but having no representation of your lived experience only furthers these feelings of loneliness. In my case, these feelings of isolation only fed into the shame I felt, and admitting why I felt ashamed in the first place complicated and worsened things further.
To put it bluntly, I didn't want to be the gay sob-story that ended up 'getting himself' raped. I didn't want to be perceived as a 'victim', and I definitely didn't want to be perceived as a 'sympathy-seeker'.
Sexual assault is a topic that invites opinions, and I didn't want to open myself up to unsaid criticism from other people. Especially when I was giving myself plenty of criticism already.
I felt at the time as though I had done something stupid and that, if I acknowledged the situation, I was somehow disappointing people who had taught me to be smarter. I victim-blamed myself. I knew that sexual assault was prevalent in all walks of life, but somehow it wasn't meant to happen to me unless I'd done something to bring it upon myself.
Plus, if I acknowledged my pain, it would cause harm to the people that I love. What would my mum say if she ever found out her boy got raped? She'd be heartbroken. The thought of her finding out still scares me.
In addition to these feelings, I also had no way of adequately articulating what I was feeling. Which, as it turns out, is a massive problem among queer men.
The Sorting It Out study conducted in 2019 by the Western Sydney University surveyed 895 GBTIQ-identifying men over the age of 18 about their experiences with Intimate Partner Violence (IPV) and Sexual Assault (SA).
The study found that 51 per cent of respondents knew that sexual coercion and pressure are common amongst GBTIQ men, and found that sexual victimisation was a key concern for several men answering the survey. Some men even made spontaneous disclosures of their sexual assaults during the survey.
The conversation of sexual assault for men, especially queer men, inhabits a unique space: we don't know what to do with it. Many of the recommendations from the Sorting It Out study centre upon two principles. The first is the importance of creating suitable support structures for SA and IPV victims. The second is outlining a clear need for community discussions, education, and programs on healthy relationships and sexual ethics that address the intersectional lives and experiences of GBTIQ men.
Queer men inhabit a world where sex and relationships are on a need-to-know basis. We enter the adult world with no guidance for what healthy relationships and sex are meant to look like for us. It becomes a lot more challenging to know when something is wrong or right when you have nothing to compare it to.
I wanted to write this piece because, when I needed someone to relate to or a story to draw advice from, I couldn't find anything that I felt accurately represented me. If you're reading this and have experienced the same feelings, I hope it helps you to know that you're not alone, and that you're not an awful person.
We don't get to rewrite the past and the ways that we viewed ourselves, but we can become better people. Not only for our own sake, but for the sake of others who may be going through the same issues.
Mike Hitch is a Sydney-based queer writer, editor, and self-proclaimed soyboy. He's spent years showcasing stories from Sydney's queer community, with a particular interest in opening dialogues about all things taboo. Throughout his work, Mike has fallen in love with celebrating the mundane, removing the stigmas that surround the human experience, and referring to himself in the third-person. Find him on Twitter and Instagram.
<! -- WIDGET HERE FOR BUY ARCHER -->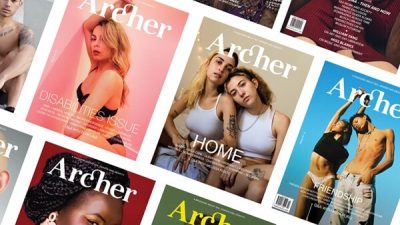 HELP KEEP ARCHER MAGAZINE AFLOAT!