Ethical porn: The socially conscious pervert
By: Esmé James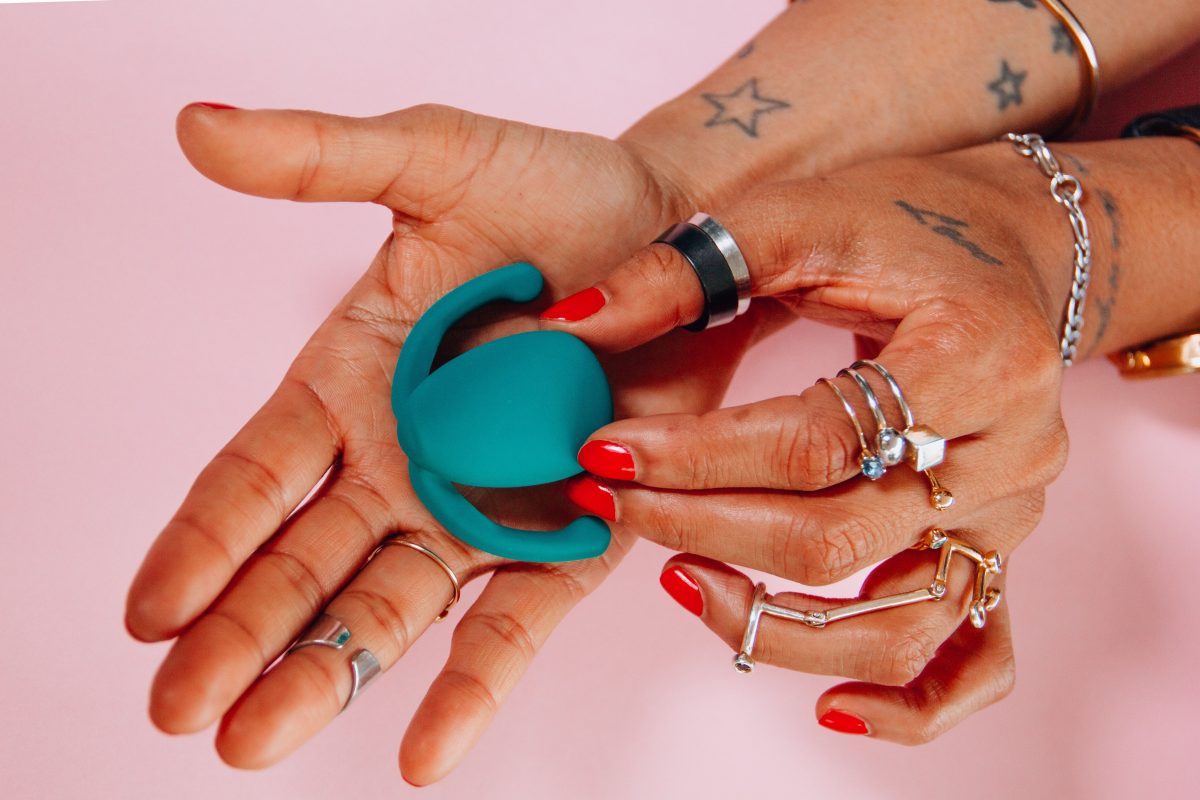 It's one o'clock. There's a pile of work in front of me that only seems to be getting bigger. My Spotify playlist has just come to an end.
I feel a tingle down there. I could do with a break. I deserve a break. I disconnect my phone from the Bluetooth speaker and head into the bedroom. After a few failed attempts at typing with one hand, I'm finally in. A world of kinky pleasure unfolds in front of me.
Choosing the website takes a grand total of 0.5 seconds. I rotate around the classics — Pornhub, Redtube, xHamster. Search directories, the horny equivalents of Google. And the rest is orgasmic history.
I'm the kind of person who will spend three months calculating food miles and interrogating the production process before purchasing a packet of tomatoes.
So one day it struck me as quite the irony that this question of ethics did not touch my consumption of porn. Where did it come from? Who made it? Were any of these performers adequately compensated with a 30 minute meal break? I didn't have the faintest clue.
And surprisingly, searching for the working conditions on the set of 'bUsty MILF gets f**kd in the Ass by BBC' didn't turn up many results.
What kind of industry had I been supporting all of this time?
While the exploitation and systemic disregard of sex workers' rights is an issue gradually gaining wider awareness, the ways in which we unknowingly contribute to this issue have rarely been discussed.
Perhaps due to the existing taboo surrounding pornography, it's easy to sustain a state of cognitive dissonance between the video in front of us and the conditions under which it was produced.
But if we're ever to normalise the consumption of pornography, surely it's imperative that we start subjecting it to the same moral principles practised in every other aspect of our lives?
It was mid existential crisis that I stumbled upon the solution to this issue: ethical porn.
Broadly defined, pornography is deemed ethical if it is made legally, respects the rights of the worker, provides safe/good working conditions, produces both fantasy and real-world sex and celebrates diversity among performers.
There are a growing number of ethical porn sites available, the most popular being XConfessions, Lust Cinema, Bright Desire and EroticFilms. The former two are the creation of Swedish erotic film director and feminist pleasure queen, Erika Lust.
Lust has been leading the way for a more virtuous pornographic future since 2004, creating and producing erotic content removed from the male gaze and showcasing the pleasure and perspective of women and many other diverse performers. But most importantly, Lust has set the standard for producing this content.
Unlike the sets for many mainstream erotic films, Lust ensures all performers have personal boundaries and limits respected, that they have given explicit consent for every act performed, that they can stop shooting the moment they feel uncomfortable and receive basic labour rights and fair pay.
It is fairly obvious to see how ethical porn can be of great benefit to the producers. But on top of this, watching these videos can provide very unexpected advantages for the consumer.
Switching to ethical porn was — for lack of a less cliché term — life-changing. Watching performers who seem to be enjoying what they're doing provides a source for sexual fulfilment that a wide-eyed performer screaming 'daddy' can rarely offer. It taps into our sense of empathy and compassion — words which have rarely been connected with the pornographic industry.
This, in turn, can have real world effects. As sex researcher Justin Lehmiller has noted, what we view during our moment of sexual orgasm can shape our future fantasies, as we come to relate this image with the experienced feeling of pleasure. Watching porn that prioritises the sexual satisfactions of all parties could logically encourage us to do so within our own sex life.
To take this further, many of these videos provide fantastic models for how to introduce fantasy play into our sex practices. Many of Lust's films that feature BDSM content, for example, include a conversation at the start between the participants, where they discuss their desires, limits and safe words. This a small inclusion but a critical one. It establishes a separation between the real-world and 'play' and provides instruction on how these can be clearly and safely switched between.
It legitimises and brings into focus a wide range of desires, i.e. that a desire to be dominated may drive fantasy play just as much as the desire to dominate (the latter often being the primary focus in mainstream pornography).
And, finally, it shows that this important conversation isn't just the boring admin before the fun begins – it makes communication sexy. Hearing people talk openly and honestly about their sexual desires is shown to be an enthralling experience. It creates a fiery anticipation about the forthcoming play and allows them to feel empowered and in control as they step into the fantasy situation. The result for the viewer is what appears to be genuine sexual satisfaction and fulfilment playing from their smartphone, which guarantees to never set off their BS detector.
Ethical porn has proven to me that it can provide far more than momentary sexual enjoyment. Not only can it help ensure safer working conditions for performers and crew, it can also equip viewers with instructions and role-modelling of safe sexual practice that may be more in line with their values.
Yes, it may come with a monetary cost — but my experience with capitalism has often indicated that 'free' and 'ethical' are rarely complementary ideals.
For $12 a month, I can switch my vibrator to high and go to town guilt-free, knowing my money's going to creating better conditions for sex workers and to paying creatives. And that feeling is pretty orgasmic in itself.
Esmé is a PhD candidature at the University of Melbourne. Her research project explores the intersection of women's sexual and spiritual experience within modernist works of literature. Esmé's creative works have been published with magazines such as Archer, Farrago, Lot's Wife, Rabelais, and Judy's Punch. Her novels Honeyflower and Pansy (2014) and The Awakening (2017) are available for purchase online. You can follow her work on Instagram: @esme.louisee
<! -- WIDGET HERE FOR BUY ARCHER -->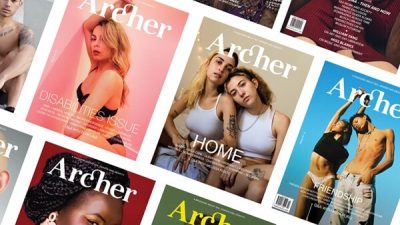 HELP KEEP ARCHER MAGAZINE AFLOAT!