Feeding my desire: Intimacy and breastfeeding
By: Amanda Galea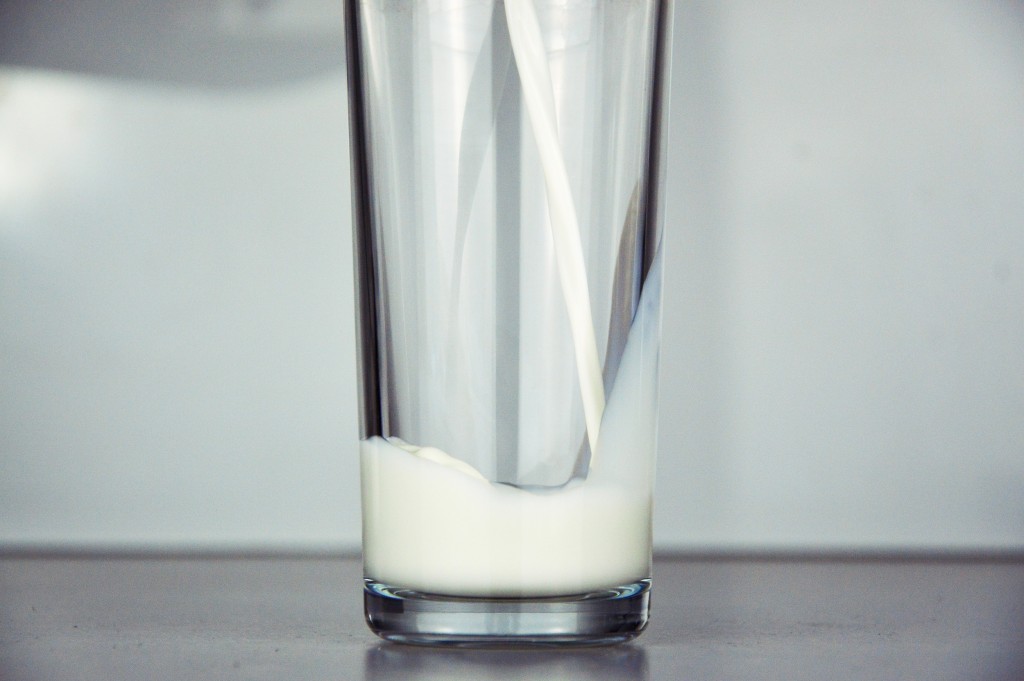 I have always been fascinated by lactation. By breasts, breastmilk, the art of feeding.  As a queer person being raised in a fundamentalist Christian home, I'd gotten used to hiding such bizarre anomalies about myself.
But in March 2008, the canopy concealing this unusual prepossession (even from myself), was blown wide open by a person I had briefly known at school, who I came to know as Zoo.  I had discovered Zoo's online 'Galactablogue' – a fantastic play on words, given that a galactagogue is any food, herb or medication that increases breastmilk supply.
In it, I encountered another person's desire, fascination and preoccupation with breastmilk – so much so that Zoo was performing a 10 day art installation piece entitled 'Curdle' at an inner-west of Sydney gallery, centred around an induced lactation project.  Visitors were invited to engage with the artist, the artist's breasts and the breastmilk being created specifically for the project.
The entire concept was a revelation, and a new aspect of my sexuality began to crystallise.
Non-normative lactation is the practice of inducing breastmilk for purposes other than feeding one's biological child.  Most commonly, this is to feed another child (as in cases of adoption, or another non-biological child). However, my fascination and subsequent research into the topic over the years has unveiled many other reasons that people decide to lactate – from feeding animals, to partners.  There are those who partake of breastmilk for its healing properties, both psychological and physical, those who make art with it, and those who are sexually aroused by it.
Perhaps most intriguingly however, is the incredible taboo associated with human milk.  Even in its most socially approved context, we still hear stories about women being ejected from public places for breastfeeding.  When I talk about the time my friend expressed breastmilk into her own tea, people wince – even as we drink tea, with cow's milk in it.  I find this the strangest paradox of all; that most of us happily drink the milk from a mud-encrusted, fly-ridden cow's udder, milk made for its calves, but the mere idea of drinking milk created by humans, for humans, causes many to physically recoil.
Zoo, or Dr Cath Davies as they are academically known, is a Sydney-based writer, artist, provocateur, and community resource.  'Curdle' and other lactation performances formed an integral part of Davies' PhD, fascinatingly entitled: (M)Other's Milk: A Fictocritical Research Project Queering Lactation Through Non-Maternal Practice and Performance.
When asked about their motivation for this doctorate, Cath responds: "As a genderfluid, queer body, I wanted to explore this [non-normative lactation] through my own embodied investigations, writing, and performance practices.  My inquiries were informed by my previous engagements in body modifications and manipulations, and long-standing fascination with existing and potential orifices, fluids and fluidities, sexual subcultures, cultural and corporeal contagions and cross-contaminations – what bodies can do, want to do, are allowed to do, and actually do. I wanted to decontexualise and recontextualise the acts and discourses of breasts, breastmilk and breastfeeding, to see what practices, pleasures, and understandings might be manifested outside mainstream conventions, expectations and limitations."
Dr Fiona Giles is a senior lecturer in the Department of Media and Communications at the University of Sydney, and has an international reputation for her research in breastfeeding.  Her book 'Fresh Milk: The Secret Life of Breasts' (2003) details numerous heartwarming, inspiring stories of feeding and lactating outside of the norm.  It was the story of a midwife breastfeeding a close male friend who was grieving in a sudden, spontaneous and heartfelt exchange, that catapulted me into beginning my own lactation journey.
Psychological benefits aside, the immunological and inherently medicinal properties of breastmilk are well documented.  Giles cites such examples as a 13 year old girl in Melbourne being given two glasses of donor breastmilk each day to counteract allergies, as well as countless stories of breastmilk being ingested as treatment for anything from minor ills, to immunodeficiency disorders such as lupus and AIDS.  The pull towards healing others is always a strong one for me, and I began to envision the possibility of feeding others, even strangers, as a way of restoring them.
I began 'feeding' a lover, a woman with a history of childhood abuse and neglect.  We entered what is known in its circles as an ANR, or Adult Nursing Relationship.  At first surprised by the idea of it, she soon found herself enamoured and inexplicably healing through the process, something she often described to me as making her feel 'stronger' after each feed.
"What followed can only be described as a rebirth," my lover describes the experience. "The more we fed the stronger I became, my confidence grew, and I felt comforted and at peace.  I began to crave my feeding time, often curling up against your breasts after and falling asleep… something about it would often find us in a space where we were safe and connected in each other's arms.  It's like something bigger then yourself, higher, almost spiritual."
To lactate, I took many galactagogues such as fenugreek and blessed thistle, and used an electric breastpump every 3-4 hours around the clock.  The effort was exhausting, but the benefits incredible.  The oxytocin and prolactin that my body was producing during both pumping and feeding brought waves of intensity and pleasure.
The bonding process was the most startling – I found it incredible to gaze upon her as she fed, and a fierce pride within me, that my body was able to calm and soothe age-old disquiets within her.  Our relationship was mutually healing on so many levels and this is a theme that resonates amongst other practitioners.
Louise, a nursing student in Sydney, expresses it as a "euphoric feeling, like crawling inside his soul, and he in mine."  Both she and her husband Jason emphasise 'seeing' each other.
"Sometimes I felt like I was in a trance and could go forever, like all my nourishment was coming from her and I needed nothing else," Jason reveals.  Their relationship also entailed aspects of fetishised mother/child roleplay. As Louise describes, "Jason would be my little boy and I was his mummy. I would treat him beautifully and gently and tell him how good he was, that I loved him… this would send him into an erotic trance. He was in such a heightened state at these times. He felt safe and nurtured and I loved being the woman that he was so vulnerable to."
"I would play with his hair as he would feed and we learnt how to feed and make love and cum at the same time as I told him these nice things," Louise continues. "It was a connection on a level I have never been before.  Besides crazy amazing heightened sexual pleasure… I saw him. He saw me. He was mine. We were both safe. No one could hurt us and it was so beautifully powerful.  I felt entwined with him not just physically but also so deeply emotionally.  For me this type of connection is so healing, so memorable.  A must-do for all couples."
It is my hope that in this modern age, as unprecedented discourse about sexuality becomes broader and farther-reaching, we can begin to inquire more deeply within our own socially-held prejudices, to bring the value of breastmilk and lactation to a wider populace.
Amanda is a queer, polyamorist kinkster from Sydney. She suffers from pathological FOMO and is still trying to figure out where sleep fits in with a life of parenting, partnering, partying and at least six different career interests.
<! -- WIDGET HERE FOR BUY ARCHER -->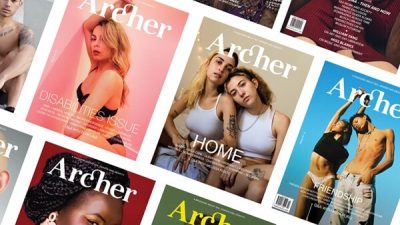 HELP KEEP ARCHER MAGAZINE AFLOAT!