Trauma and homophobia: Becoming sexual in my late forties
By: Peter Thompson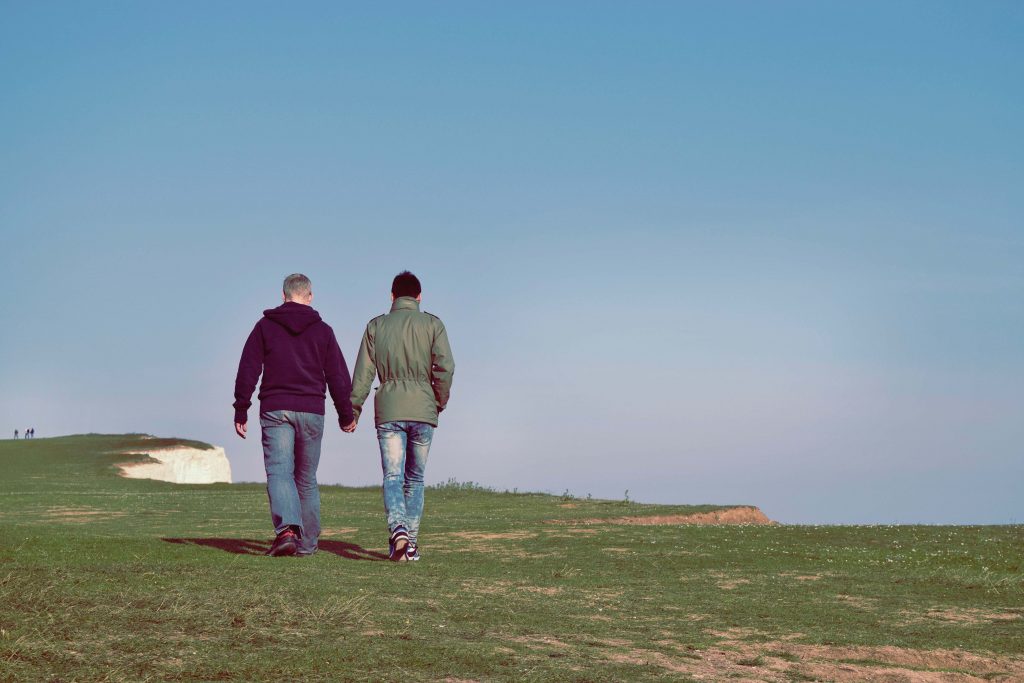 Content warning: this story discusses instances of sexual assault and homophobia.
For most people, their only understanding of being a virgin at 40 is the Steve Carell film. Not me. After living through years of homophobia – both internalised and not – and trauma, I recently experienced my first sexual encounter, at 48.
I'm gay, and I grew up not only in an extremely homophobic time, but I also had a hyper-masculine and extremely homophobic alpha-male type father.
I also grew up in a conservative Christian church where as far as the minister and most of the congregation believed, gays and lesbians were set to burn in hell if they didn't repent and change their ways.
Add to this my experiences of sexual assault as a boy and as a young teenager, and you have a heady combination that has made it incredibly difficult to feel comfortable within myself and my sexuality for most of my life.
I feel somewhat ashamed that I never had the courage to come out, like so many others did.  When I finally came out to my family, only three years ago, my father said that he was glad that I didn't come out as a teenager because, in his words, "I would probably have bashed you to within an inch of your life!"  (To his credit, like so many men, he has mellowed with age and is a wonderfully compassionate man with incredibly progressive views these days, even fully embracing and accepting my trans nephew.)
I spent my youth and most of my adult life trying to 'prove' that I was just as masculine as any straight man.  Even though I wasn't out, I was terrified that someone would work out what my dirty little secret was.
I learnt from a very young age not to give anyone even the slightest hint that I might have 'feelings' for men.  As a little boy, I made a comment to my dad about liking another boy and he railed on me and threatened me something shocking, telling me never to talk like that again and later announcing in front of the entire family that I wasn't actually good enough to be his oldest son, that he wished my younger brother had been born first.
As a young teenager, I loved reading and art and other creative pursuits, and even though I wasn't, 'stereotypically effeminate,' being creative and artistic gave the other boys just enough of a clue to suspect that I was gay, so the bullying begun – culminating in me being bashed after school and ending up in the emergency department with a contused liver and a fractured rib.  When the police attended and interviewed me they asked me why I thought these boys assaulted me.
"They think I'm gay," I said (note that I didn't actually say I was gay).
The response from the police was to say, "well, nothing we can do, we don't help people like you."
On top of this, I was sexually assaulted on two separate occasions by two different men as a boy, and as a very young teenager I was gang raped by three older teenagers. These encounters have given me an intense fear of men, particularly in sexual contexts.
At the age of 15, I decided to confide in my youth pastor that I was having, "unwanted feelings" towards other men.  That begun years of conversion therapy, prayer counselling, exorcisms, and well-meaning Christians giving me prophesies direct from the mouth of god that He was healing me.
They would tell me that if I kept up the good fight, eventually I would find my reward in heaven, so long as I consistently, relentlessly resist the 'urges' to do anything sexually with another man (or even masturbate for that matter).  I spent hours on my knees crying and pleading with God to take these awful sinful feelings away from me.
As you might imagine, after my dad's reaction, being bashed for being a suspected faggot, sexually assaulted,  and the church's response, my internalised homophobia had taken deep roots within my psyche and was well nourished by my own self-loathing, hatred and negative self-talk.
Finally, at the tender age of 45, I decided to come out.  By this stage I figured that either there was nothing wrong with me, that this is how God made me – or alternatively, that God made me this way but there was something wrong with me, and if this was the case, then God was a right royal bastard for not healing me after so many years of pleading and prayer.
Many of my Christian friends rejected me and said they'd be praying for me that I come to my senses.  Others just quietly unfriended me on various social media platforms. A handful reached out with compassion and care, and even acceptance.
It's been quite the journey since then.  I've been seeing a psychologist and learning how to love myself and tackle the internalised homophobia, and I'm slowly coming to terms with the idea of dating, and possibly even being with a man sexually.
As I started to explore the idea of dating, the trauma of my sexual assaults became a significant barrier. I found myself having nightmares that I would be on my first date, there would be an attraction, the man would invite me back to his place, and then rape me.  It was very distressing.
A friend of mine suggested that I consider having a sensual massage with a man first, as a way of introducing me to the idea of being able to be safe and intimate with another man. I did hours and hours of research before finding a gay man who offered sensual massages and then texted him asking him about his service.  We texted back and forth for a couple of hours as I told him my story and my fears.  He assured me he was safe and that evening I found myself at his home, ready for my first sensual massage.
This man was the most kind, considerate, gentle, caring and respectful man I think I've ever met.  He left the room while I disrobed and hopped up on to the massage table.  He said I could cover myself if I wished, which I did because I was feeling terribly anxious and self-conscious.  I'd never been naked with another man in my entire adult life, not even as a teenager (well, at least not in a consensual way, only as the victim of sexual assault).
I was on my front as the massage begun.  It was exhilarating having another gay man touch me, it was like little shots of electricity were being fired through my body.  I'd tried to be intimate with women before, but it felt like I was being intimate with my sister or a mannequin: there was never any spark.  I was still extremely anxious but slowly, as he talked me step by step through what he was doing, always asking my permission, I relaxed.
Of course, at some time I had to turn over on to my back.  I told him I was quite, 'excited' (if you know what I mean) and felt really embarrassed, but again he was so reassuring.  Once I did turn over he asked if I felt comfortable for him to remove the towel, and I said yes.  This was such a liberating experience.  Here I was, lying completely naked in front of another man (by this stage, he was naked too, having asked me if I would feel more comfortable if he was naked as well).
It might seem like a small thing, but for the very first time in my life I did not feel embarrassed about my body.  I've always felt so ashamed and so self-conscious and here it just felt, I don't know, normal.
You don't need all the details, the massage eventually ended in quite the 'climax.'  I moaned in ecstasy and thought at that moment, if I died, I would die a truly happy man.
After it was all over I started crying and was shaking uncontrollably.  This lovely, gentle, sweet man then lay his warm body across mine and just stroked my forehead, both reassuring me that I was safe and asking me if I was okay, until I eventually stopped shaking.
Was I okay?  Hell yeah.  I had experienced true sexual bliss for the first time ever in my life and wondered why I had allowed so much internalised homophobia and self-loathing to keep me from something so wonderfully beautiful for so long.
After it was all over I had a shower, dressed and we chatted for quite a while.  It felt so relaxed and lovely.  And when I went to leave, still feeling quite emotional, I asked him if I could give him a hug out of gratitude, which he happily agreed to.  As we hugged he wrapped his big, strong arms around me and gently stroked my back.  I went to pull away after an 'appropriate' amount of time but he hugged me tighter and, in the silence, kept gently stroking my back.
I texted him later thanking him and explaining again how meaningful it was to me.  He replied telling me that he felt really privileged to be able to make my first intimate experience with a man safe and enjoyable.
That was several weeks ago.  Now I've set myself up on one of those apps and I have my first date coming up soon.
I'm seeing a psychologist, and talking through my anxieties and fears and planning how to cope if I feel uncomfortable.  And I feel really quite ready to take this next step.  Should things become intimate on a date, I feel ready for that, because this beautiful man showed me for the first time in my life that I can be safe with another man and that intimacy with another neither has to be forced, or a dirty little secret.
And for that I am so thankful.
Peter is a self-employed gay man working in the health sector, trying to be a positive influence in life and finally learning to accept and love himself genuinely.
<! -- WIDGET HERE FOR BUY ARCHER -->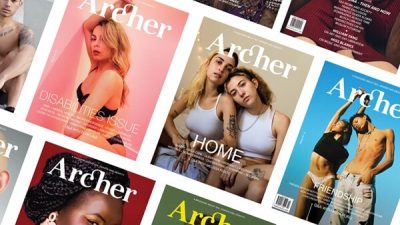 HELP KEEP ARCHER MAGAZINE AFLOAT!