Changing the story of living with HIV
By: Beau Newham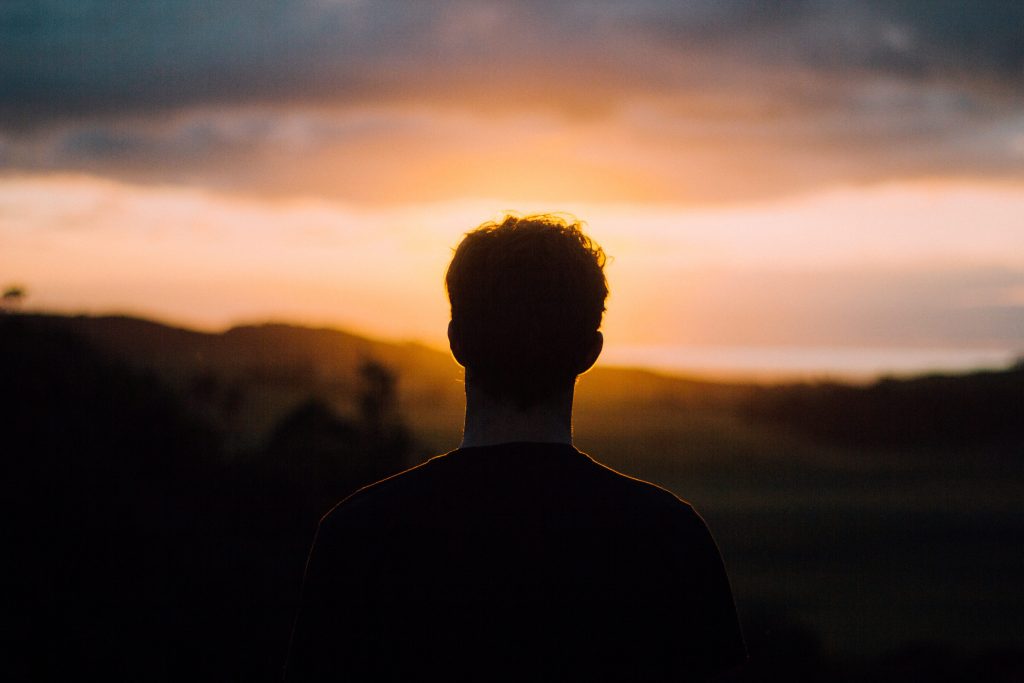 HIV for me has always felt simultaneously impossible and inevitable.
Impossible, because like so many of us who are young and privileged with good health, we feel invincible.
Although we know something could happen, we doubt that it will happen. This is where impossibility sat, in the arrogance of youth and the privilege of good health. An unspoken confidence that sat uneasily next to my disquiet around HIV and sex.
Like so many of my generation, HIV wasn't a terror but had instead transformed into an anxiety. A ghost looming in the background, semi-present.
Condoms were the ideal and were used when everything was going right. However, at times they felt like a barrier to things other than infection.
It's hard to pinpoint one thing that inspires not using a condom; egoism and embarrassment about the fragility of alcohol-fuelled erections; a shortcut to a feeling of physical and emotional intimacy, a hollow performance of trust too readily given; a submission to the inertia of lust and in the darker moments, a reckless act of potential self-harm.
I've been subject to each of these in the past, but they were the exception – especially as I grew older and my sex life became more considered and more confident.
Still a sense of inevitability persisted. It would sit with me in every clinic waiting room, irrational and ever-present.
I returned to Australia just before Christmas, after four years in Indonesia. On New Year's Eve, I woke up with a rash and I spent the countdown to 2019 in bed.
I went to the doctor's a few days later, and I had a sexual health screen. My gut seemed to know what had happened when I got a phone call a week later.
The next morning, I sat in a doctor's office and heard the words I had been so anxious about: my HIV test was reactive.
That was a few months ago now. I'm HIV positive and it's a reality I'm still processing.
As I work in sexual health, receiving my confirmed result had all the emotional shape of an office meeting. The support I received after my diagnosis was great but it's hard to control what moment will finally take something as mythologised as HIV for a gay man and allow reality to break through.
For me, that moment came sitting in an after-hours hospital pharmacy. It was the first time I was picking up medication. It was quiet. It felt cinematic, a wide-shot focused on the mundane to force introspection.
My name was called, and the pharmacist matter-of-factly handed me a brown paper bag. That's when it felt real, permanent. The beginning of a ritual I will repeat into the foreseeable future.
I didn't cry but it felt like hurt. My emotional response was conflicting with my contemporary understanding of what it means to be HIV positive. I stood there, a young educated man, holding a brown paper bag of free, patented medication in one of the world's leading countries in HIV health care. This shouldn't hurt. I took a deep breath, reminded myself I was in Australia and then quickly found a beer.
During my time in Indonesia, I saw far too many young men die. Sudden stories of hospitalisation, late diagnosis and complicated co-infections are shared in the hushed tones that allow mythology to grow. Stigma around having HIV is so overwhelming that people speak in codes: "It was a chest infection" or "It was TB".
Worse still, the recently diagnosed return to their homes in the small towns of Java, or Sumatra, only for you to hear months later they have passed away. The reason remains unconfirmed but the possibility lingers over the community.
It's frustrating and devastating especially as HIV treatment is free in Indonesia. The resources are there for people to live a long life, but a pervasive fear smothers and strangles; fear of HIV itself, fear of the judgement that comes with it.
This is why returning to Sydney felt like stepping into another world.
The narrative of HIV, the stories we are told and the stories we tell ourselves are so vital. They shape the entire experience of what it means to live a life with HIV.
I moved from a place where the weight of death still hangs heavily over the community to one where people can tell the story of what a life with HIV in 2019 can be – a life that is long and healthy.
Of course, the reality is that these are both the real world.
We now have the tools and the knowledge to completely change the story of HIV in every part of the world, but the pace is far too slow and the distribution far too uneven. Both these narratives are true; with treatment HIV is now a manageable chronic disease, and in 2019 large numbers of young people are still dying HIV related deaths.
Recently, I saw an old friend, an ex-lover. We had dinner and a few drinks. Later, in bed, we softly spoke of our new lives, our visions of the future, our fumbles in the past. Every sense feels heightened in the deep silence just before dawn. He reached out and gave me a hug and then suddenly I couldn't stop crying.
I've only been positive for a few months, but these tears felt like an accumulation of a life time. A shared grief across generations. Tears for the people I knew who had died, and from knowing that people are still dying now, more needlessly than ever. I sobbed, and he held me. Nothing needed to be said.
It was the first physical intimacy I had had since my diagnosis. I was starving myself and hadn't even realised.
At times my diagnosis makes me feel hypocritical and stupid. A cliché who should have known better. Other times, it makes me feel anxious and my body alien. Increasingly, parts of it feel mundane, the boredom and routine of chronic illness.
Trying to take this forward, myself forward, I have pushed myself to speak openly about these mixed feelings, this pain, because I've seen the toll of silence; it's death.
Beau Newham (he/him) is a Campbelltown born, Sydney based writer who has been working in sexual health and queer community organising in Australia, Malaysia and Indonesia. He is terrible at Twitter (@BeauNewham) and misses lotek terribly.
<! -- WIDGET HERE FOR BUY ARCHER -->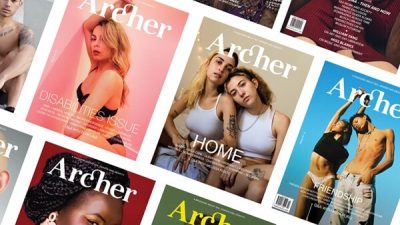 HELP KEEP ARCHER MAGAZINE AFLOAT!