Sisters, gender and tense conversations: A drop of blood in a wine glass
By: Elie Rawlinson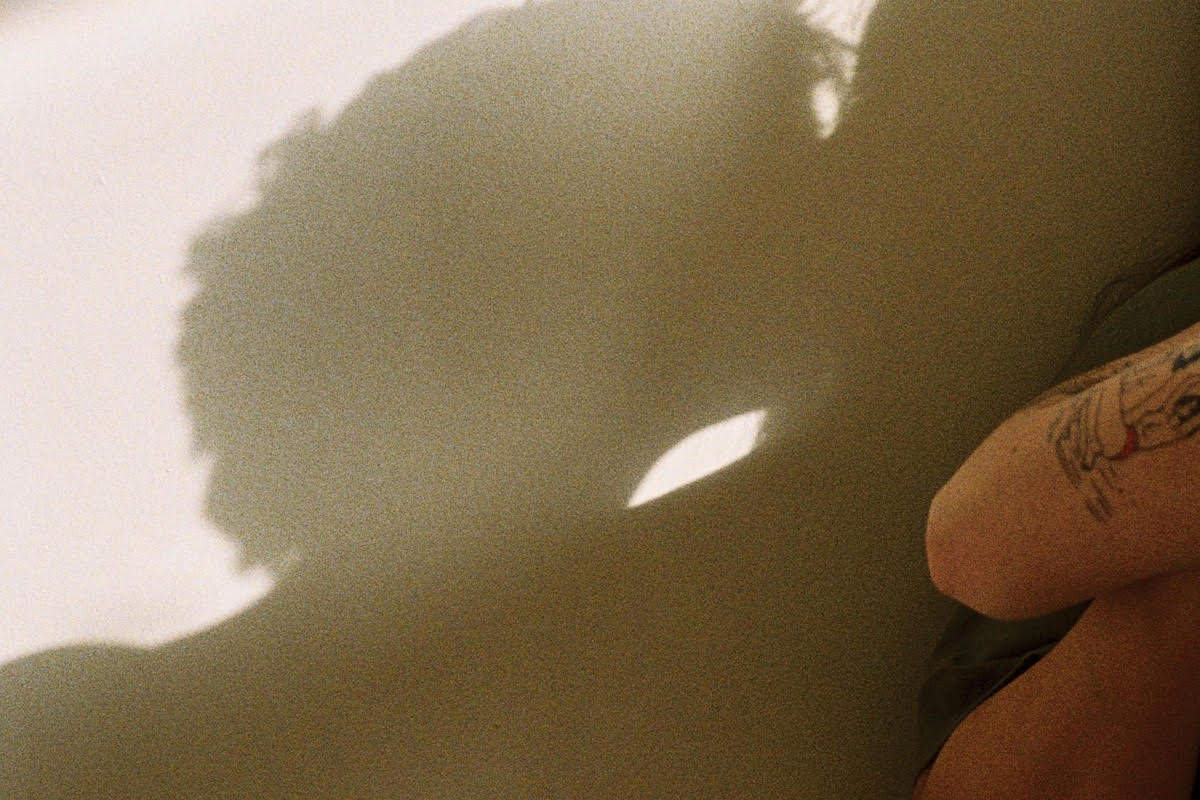 Content warning: This article mentions transphobia and self-harm.
I am visiting my sister for the weekend, and her sweat feels like acid on my skin. It's the first time I am seeing her since COVID-19 began.
I am sitting in her ute on Friday as we drive home from Adelaide Airport. I live in Melbourne now – I'm a transplant, no longer bound by the constraints of my visa. I'm wearing black-on-black-on-black with a navy wrangler shirt cut into a vest; an appropriation of my working-class labourer background.
I stare pointedly ahead, gaze fixed. I can't remember what we talked about on our 40-minute tour through Adelaide's southern suburbs.
My mouth manages a jab at her living in a new-build estate and she laughs. We pull into the driveway and I claw myself out of her ute, into a weekend of my sister trying to love me against the white noise of my queerness.
This is my death tour.
My family are from London. In 2012, we migrated to South Australia – the only state that would take us – under my step-dad's promise that it would never, ever rain. My mother arrived at Adelaide Airport with six screaming children and was back six years later with just three of them. She was leaving her husband and running home to her mother.
My sister and I share the same face except for the patch of skin on my nose where the freckles have been burnt away. We could be twins. But her crow's feet and my dark circles give us away to her housemates, who don't know I exist until I walk through the front door.
It's a Saturday, and we're walking the cliffs of Victor Harbor. I tell her that our step-dad threatened to jump off these cliffs when I left home at 16. She turns to me and adds that he threatened to jump off the cliffs in England, too. My ears burn. Her crow's feet remember what my dark circles do not.
I haven't seen my step-dad in two years, since he apologised to me in the decaying shack – its wooden floors chipped with a decade of anger – that I'd been cast out of five years prior. I haven't thought of him in almost as long.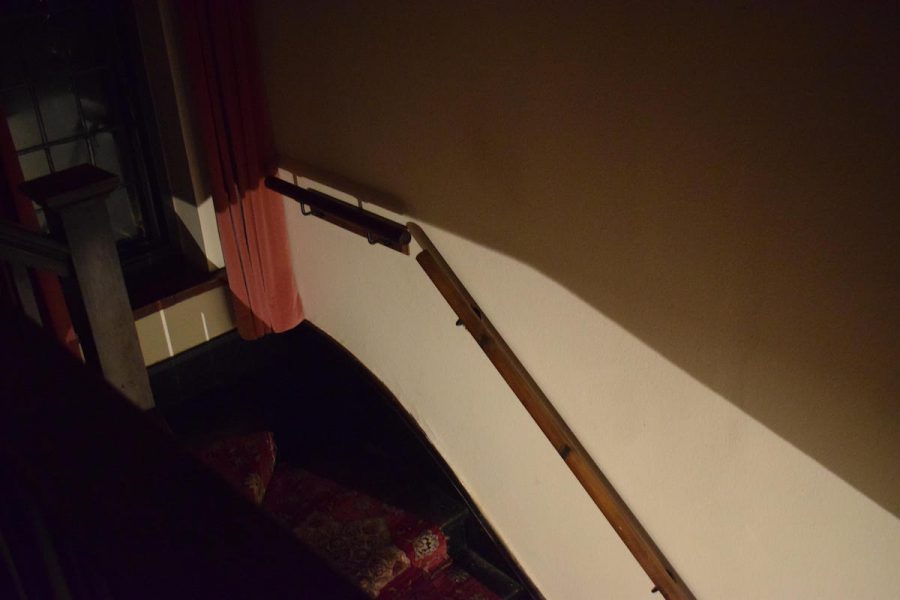 On our drive home, in between the tense silences that taste like time, she asks what my name is and my body clenches.
Communicated through silence and subtle Instagram bio changes to my family, I have reintroduced myself as non-binary – a reclamation of my butchhood that was so eagerly discarded as a teenager. Can she taste the sweat emanating from my body?
"I don't care," I say.
I know this isn't the answer she wants. It isn't the answer I want to give. My performance of nonchalance is to disguise a regression to shame, before the idea of family makes my palms slick. I ask if we can roll down a window.
"What do your friends call you?" She wants to feel like an ally.
"Elie," I answer. She needs to feel like an ally.
"What does your girlfriend call you?"
"Depends whether I've been good or not."
The air is hot. My mouth cannot move. It cannot say that when my girlfriend and I are lying in our bed – the sun making her eyes shine, our laughter stirring dust into the consciousness of my childhood – that I want to be her again. My desire to possess her, my birth name, eats through my skin and burrows itself into my bones.
I want to whisper 'Phoebe'. But if I do, I make a spectacle of myself, metamorphosing into a vulgar elevation of self. I'd be trivialising the binary that I choked myself with when I came here.
"Elie. She calls me Elie."
My sister laughs. Satiated yet unsatisfied.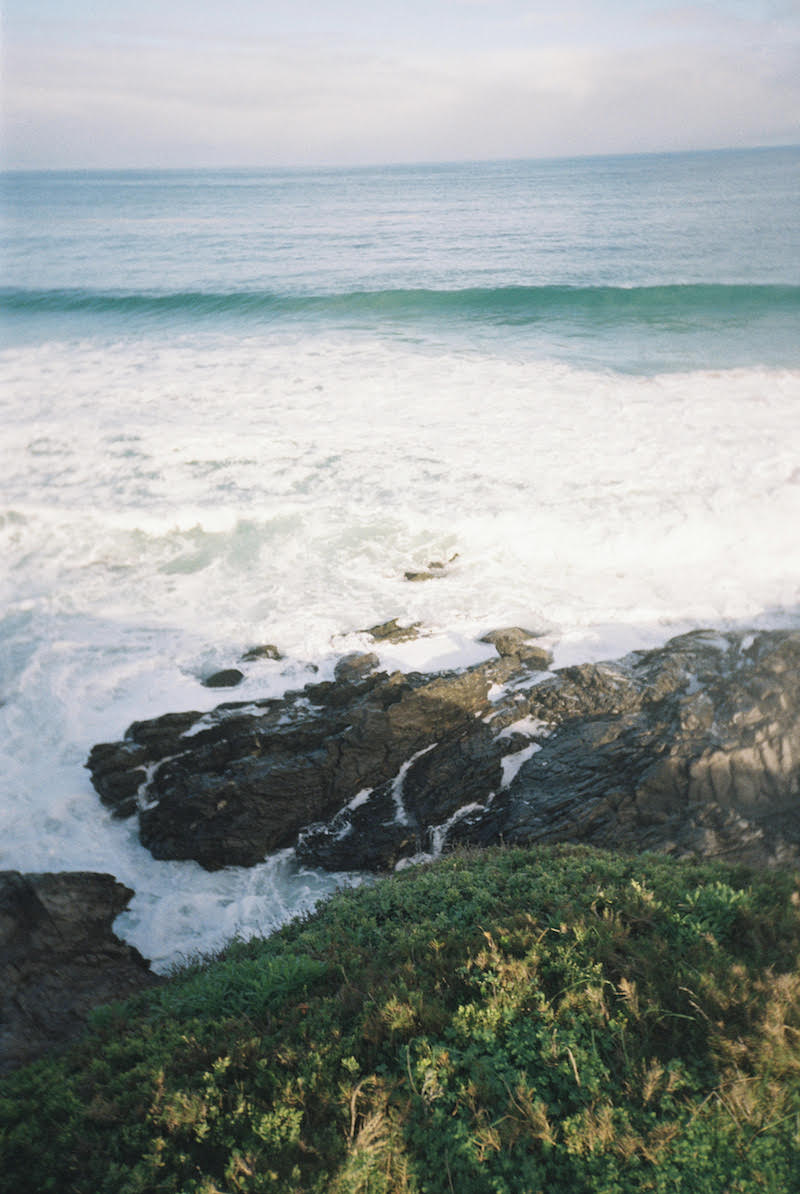 We spend Sunday in silence or slicing ourselves open with old conversations: conspiracising conspiracist cousins and pathologising our parents. Those who have been cast out of my mind under the premise of healing are currently clawing their way back to discuss our familial cascade of mental health issues.
I haven't seen my mother since she dropped me off at the train to the airport three years ago, as I was on my way to Melbourne. She stared absently ahead, as I took myself out of her dented car, dragged my suitcase up to the platform, and headed toward a life where she no longer exists.
I remember approaching my mother in the kitchen to give an introductory course on what non-binary was when I was 13, after being consumed by a YouTube rabbit hole for weeks. She told me to stop being ridiculous. I stopped being ridiculous, instead branding myself as a trans man, running into the arms of testosterone injections and top surgeons.
Recently I started being ridiculous again.
I text my girlfriend that night from my mattress on the floor, telling her I can't come back to Adelaide and sit in my sister's ute again. I justify myself with flowery words that disguise how my sister's eyes burn into my skull, with questions I am unable to answer and stories I am unable to hear.
I intellectualise how I can't bear the awkwardness of breaking the binary. I think of how my sister and I have nothing shared but suffering – a suffering so fragile and cumbersome it is akin to an antique vase. I do not like vases because they prolong the life of flowers already dead.
I tell her that I am done with the conversation. It is my turn to curl myself into a ball and transplant myself at the end of this run-on sentence.
Because maybe, if I no longer acknowledge them, I will no longer become them – my queerness crushed in the palms of hands, and devoured as leftovers in the mouths of my family.
Elie Rawlinson (They/Them) is a Jewish and queer writer and artist studying at Monash University. Their works explore their intersecting Jewish and queer experiences. This piece belongs to their series 'Bleeding Childhood'. The series is to be exhibited in late October. Keep up to date on their works on their instagram: @phohbie. 
<! -- WIDGET HERE FOR BUY ARCHER -->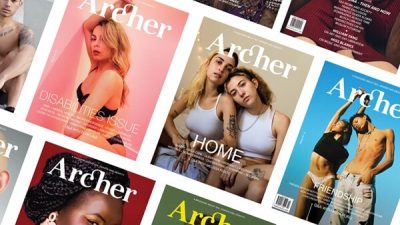 HELP KEEP ARCHER MAGAZINE AFLOAT!