Queer horror films: Our traumas deserve to be explored
By: Kate Phillips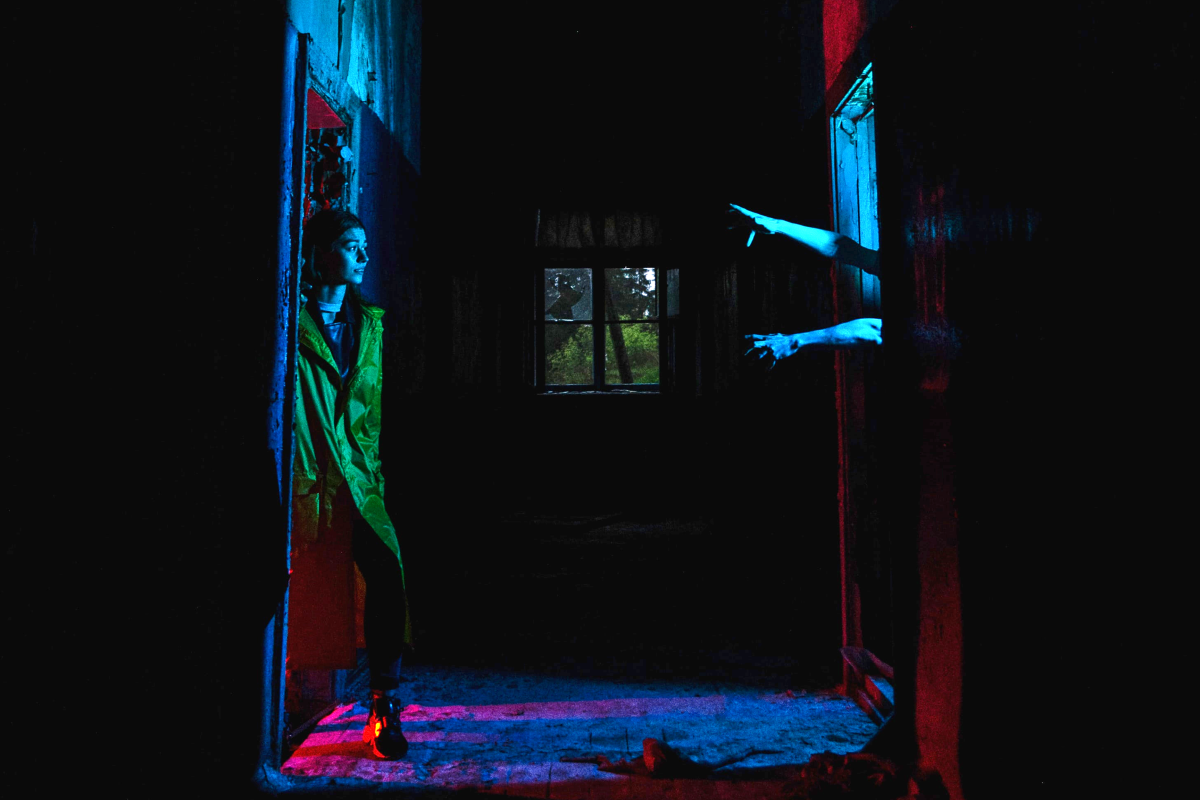 Content warning: This piece discusses abusive relationships, homophobia and transphobia.
I was afraid of everything as a child.
Not just typical things, like the dark, but more obscure terrors that I kept at bay with careful rituals. I painstakingly studied the skies for hours, certain I would one day spot the comet that was inevitably streaking towards us, summoning humanity's doom. 
I was convinced that a monster lived in the space between my bed and my nightstand, so I had to take a calculated leap into the safety of my bed every night.
But I never thought I would be afraid of her.
I'm an unlikely fan of horror. 'Fan' may not even be the right word here – considering how scared I still am of everything.
I'm fascinated by horror, and by the space the horror genre leaves us to explore our individual and cultural anxieties. And as a raging lesbian, the space where horror intersects with queerness is a spot of particular obsession for me.
In horror movies and texts from the 1960s and earlier, the ideal world was the nuclear family; horror came from outside to disrupt this natural balance. Queerness and gender nonconformity became stand-ins for this threat to domesticity.
Horror films such as Sleepaway Camp or The Silence of the Lambs used transphobic and homophobic tropes as a shorthand for otherness and wrongness. The ending of Sleepaway Camp offered a one-two punch of a reveal: the killer was one of the campers, Angela, all along. Then the camera panned down to show Angela's penis, invoking reactions of shock and disgust from the remaining characters.
The villain of The Silence of the Lambs, Buffalo Bill, wears the skin – and sometimes the clothes – of his female victims. While the movie takes pains to tell us that he's not actually transgender, it presents the figure of 'a man in a dress' as something monstrous. 
Ironically, queer people have still often flocked to horror – myself included. 
Amid the worst parts of my relationship, I kept looking outward for threats, even when the call was coming from inside the house. 
Horror movies always begin with the slow creeping feeling that something is wrong, or out of place. The door swings shut on its own, phantom screams are heard in the night.
I missed all the signs. To be fair, I'd never been taught what to look for.
In more recent years, horror movies have included queer characters that are shoehorned into plots to varying degrees, and with varying degrees of success. The Fear Street trilogy, It and the recent Candyman remake are some examples of these movies. While their queer subplots are often enjoyable enough, I find there is often something… hollow about them. 
Ultimately, I don't just want horror films where queer people simply happen to exist.
The other trend I've noticed is the 'queer reading' of horror movies or characters. I've scrolled through enough listicles with titles like '16 Of the Most Fabulously Homoerotic Horror Movies', or articles about how Nightmare on Elm Street 2 (a movie where nothing explicitly gay happens) is called the "gayest horror movie of all time".
But where is the queer horror that focuses on our own trauma and fears? I want queer horror films that provide space to explore our unique experiences.
Jordan Peele's brilliant Get Out uses horror as a frame to examine racism and anti-blackness. Similarly, we need more than just queer readings of horror films, or horror films that include queer people as villains or background characters.
I want horror films where protagonists wrestle with the ugliness of homophobia and transphobia, or films with explorations of queer relationship dynamics. I want queer ghost stories. The ghosts we are haunted by are unique to us, such as the ongoing horror of the HIV/AIDS pandemic, or the spectres of the people who came before us that never lived as their truest selves.
After my relationship ended, I was desperate to find some way of understanding what had happened to me. It was horror that provided a place that felt less alone – especially queer horror. It seems almost too cute to say it, but the first time I really named what had happened to me was while reading Carmen Maria Machado's memoir In The Dream House. 
To make sense of her experiences of abuse from a former partner, Machado explores the Dream House (representing both the physical house inhabited with her partner, as well as the relationship itself) through a variety of genres and tropes. Abuse in queer relationships is still so unspoken that it is almost impossible to make sense of, but the chapters on horror in this book just seem to fit. 
I ran through my own experiences as I read each chapter. Dream House as Omen: that first moment when she overstepped a boundary, then blamed me for it. Dream House as Haunted Mansion: floating through our apartment each day like a shadow of myself. Dream House as Demonic Possession: this isn't really her; she's just not herself right now. Cosmic Dream House as Cosmic Horror, Dream House as Nightmare on Elm Street… there's too many to list. So much can be said about queer trauma through the lens of horror, and there is still so much left to say.
It's probably too simplistic to say that if I'd had queer horror around earlier, things would have been different. But I would have felt less alone.
It does seem that things are changing. For example, The Retreat, released in 2021, features a lesbian couple on a rural retreat, where they're hunted by a group of homophobic extremists. They/Them, a slasher horror film set in a conversion camp, is being released later this year.
Now, some time on from my relationship, I find myself looking again and again to horror as a genre, as if I can outwit each new movie this time. In the same way, I sometimes pore over the details of that relationship – as if it were possible to pinpoint the moment when it was obvious something was deeply wrong, but still possible to get out. 
I'm not sure if the thought that I could or couldn't have escaped is more comforting. 
But still, I keep looking.
Kate Phillips is a PhD Candidate, writer, and psychologist, working across trauma and neurodiversity in research and practice. She is interested in too many things, including table-top games, horror movies, and musical theatre. An ex once described her as "extremely online".
<! -- WIDGET HERE FOR BUY ARCHER -->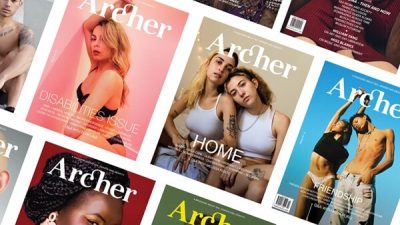 HELP KEEP ARCHER MAGAZINE AFLOAT!