Queer film review: When Night is Falling
By: Jess Ison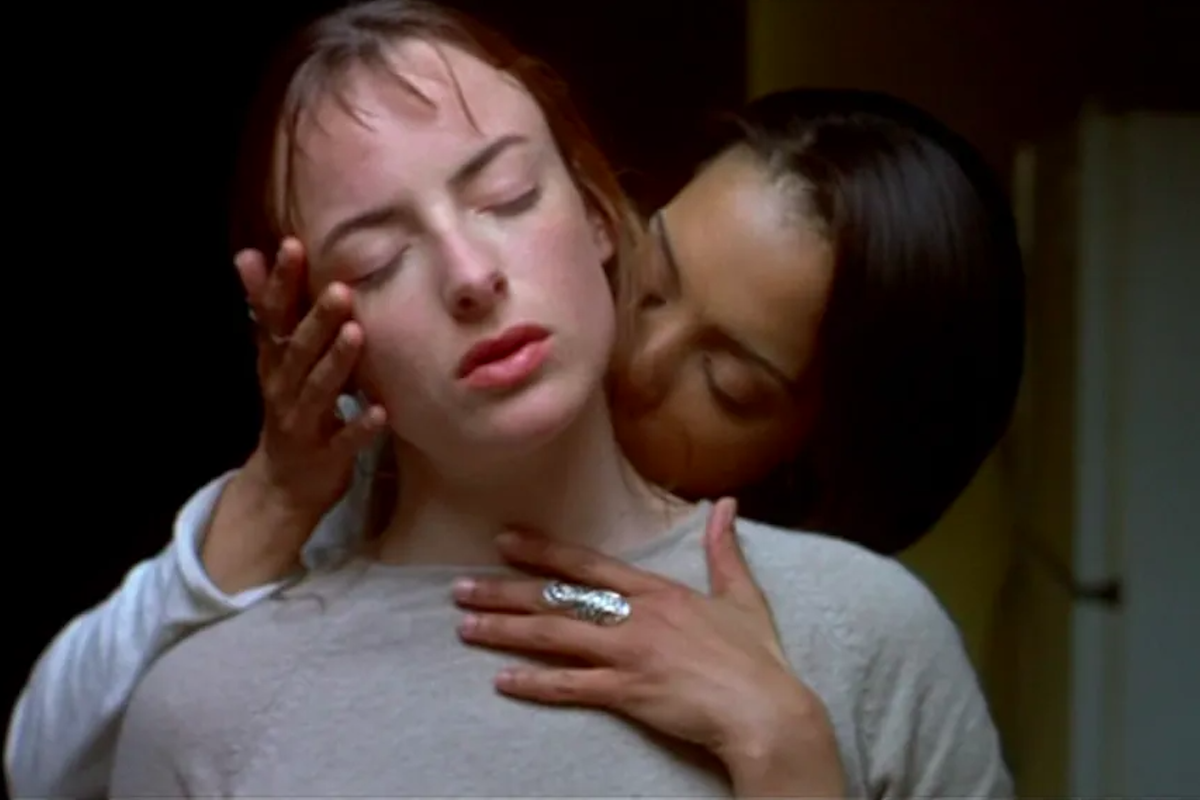 Welcome to my monthly Archer Magazine queer film review! I rate each film against my rigorous methodology of whether a film is better than Better Than Chocolate, the infamous and questionable 1990s lesbian film. You can read my review of that film right here.
This month I am reviewing the 1995 romance/drama When Night is Falling, directed by Patricia Rozema.
Image credit: FilmRise, 1995
The film opens with a dream sequence, featuring full boobs immersed in water. My friends, yet another wet motif plagues us. 
The body is very skinny and white. It's swimming around seductively when another skinny white body appears. They start caressing. We see their bushes. This film is rated R!
Then the dreamer wakes up; her name is Camille.
Later, Camille is walking through an old university. It could be the 1800s or it could be 1995; it is not clear from the scene setting. I think it's the 90s? We learn that she teaches at a Christian college.
Camille is in a long-term relationship with a man who she's about to marry, and she's also close to getting a big promotion. Alas, Camille has been dreaming of lesbian sex. How will she reconcile these dreams with her Christian lady ambitions?
Camille suddenly finds her dog dead for some reason. 
Distraught, she brings the dog home and puts him in the fridge(??)… not the freezer.
She then goes to the laundromat, and she's crying over her dog. Enter: love interest Petra Soft. Petra Soft screams manic pixie dream girl. They start chatting, and the music heavily implies to us that they have *chemistry*.
Petra Soft deliberately switches their washing. Suss behaviour, but okay. #MeetCute. Back at home, Camille opens her washing bag and sees Petra Soft's business card.
Camille goes to retrieve her clothes, and it turns out the manic pixie dream girl lives at a warehouse that is also a circus (??). There is no audience, but there are a lot of people in full circus outfits doing circus stuff (??).
She finds Petra Soft working on a performance where she dances as a shadow and catches balls of light. I'm sorry, but I can't even figure out how the fuck to explain it.
We get some dialogue to indicate that the circus is under financial strain, which seems to be very plausible because: 
Why are you full-on performing when there's no audience? 

If you're a travelling circus, why do you also have a warehouse? Poor business choices.
Camille goes with Petra Soft to her trailer. It's like walking into Ishka. They talk, and somehow we're meant to believe that a conservative Chrizzo lady has something in common with this manic pixie dream girl circus performer.
Petra Soft comes onto her so strongly that it's uncomfortable to watch. She says: "I'd love to see you naked in the moonlight, with your head thrown back and your body on fire." Camille is distressed by this, and she leaves.
The next day, Petra Soft shows up at Camille's house. GROAN. Please don't do this creepy shit, people.
They make out. Camille panics.
Later, we see Petra Soft at Camille's work. She's up a nearby tree spying on her. The patriarchy tells us that if you just hound women, eventually they will concede. Let's stop doing that!
Meanwhile… isn't the dog starting to rot?
Camille goes back to the circus, where Petra Soft is rehearsing a performance with two people who are lassoing irons and then dipping them in water so they steam, BECAUSE THEY ARE PLUGGED IN. The performance is a commentary, but it is unclear on what exactly. I am very concerned about the OH&S implications of electricity and water interacting like this.
Camille says that she can't be with Petra Soft because she is a Christian Lady™. But then they go paragliding (??). Camille is terrified, but Petra Soft bullies her into it. We need to talk about consent in this movie.
Camille throughout the movie is becoming more free (and more horny), as indicated by some very edgy camera work.
She bangs her boyfriend, but is imagining the balls of light that Petra Soft was catching in her performance (wtf was this sentence??). The boyfriend is wowed by this new free Camille. 
Sorry, but if you work at a Christian school teaching Christian stuff, as if you're pre-marital smashing? WWJD?
Though Camille is too scared to come out, she goes to Petra Soft and they smash in semi-public at the warehouse-cum-circus full of tree wizards. The sex scene is actually good (??). It goes for ages and then THEY SCISSOR. There's a lot of gay panic and other dramatics happening.
Entually, the boyfriend finds out about the scissoring. Camille comes home and he is sitting at the table with her dead dog. The dog looks to be in perfect condition. To be fair it could have been three days since his death. Though, maybe it's been three weeks. It's unclear.
Camille goes to bury the dog in the snow, in an incredibly shallow grave. But Camille is drinking, and she passes out in the snow.
Even though it's evening, the paragliding guys find her (??). They call an ambulance instead of picking her up and rushing her to the hospital (??), but somehow Petra Soft gets there beforehand (??). They set up a tent around Camille (??), and Petra Soft gets into a sleeping bag with Camille to warm her up (??). Camille is having dreams of the scissoring (I mean, me too) and wakes up.
Camille runs off to the circus, even though she has literally zero circus skills.
Then the credits roll, only to be interrupted by…
The dog
Resurrecting (??)
From the dead (??)
And running across the snow (??)
I must confess that my sweetie and I were half cut watching this, so I would suggest that you take this review with a grain of salt. I went back to it while sober to check if the dog thing happened, and I can confirm it really did.
This film was poorly acted, poorly scripted and poorly scored. The content left much to be desired. In particular, there was some really dodgy stuff around consent. Also, a dog rose from the dead.
It was completely unbelievable that a queer woman in the circus would have anything in common with a conservative Christian lady. But look, I am all for recruitment to the gay lifestyle, so I will suspend my disbelief. However, I absolutely cannot forgive the bullying passed off as romance.    
For most of the film I was sure that I would rate this film as worse than Better Than Chocolate. 
But then, they scissored, and I am thirsty. 
So, frankly, this makes it better than Better Than Chocolate.
Jess Ison is an aficionado of queer media and loves every bad lesbian film ever made. In her professional life she is a researcher at La Trobe University. She lives with her dog on Wurundjeri land. Find her on Twitter.
<! -- WIDGET HERE FOR BUY ARCHER -->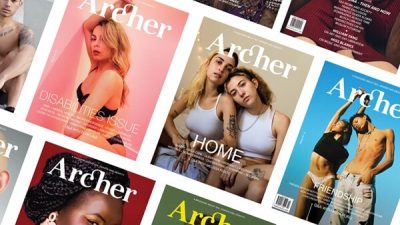 HELP KEEP ARCHER MAGAZINE AFLOAT!