LBQ women and drugs: Passing the plate around
By: Nancy Sinclair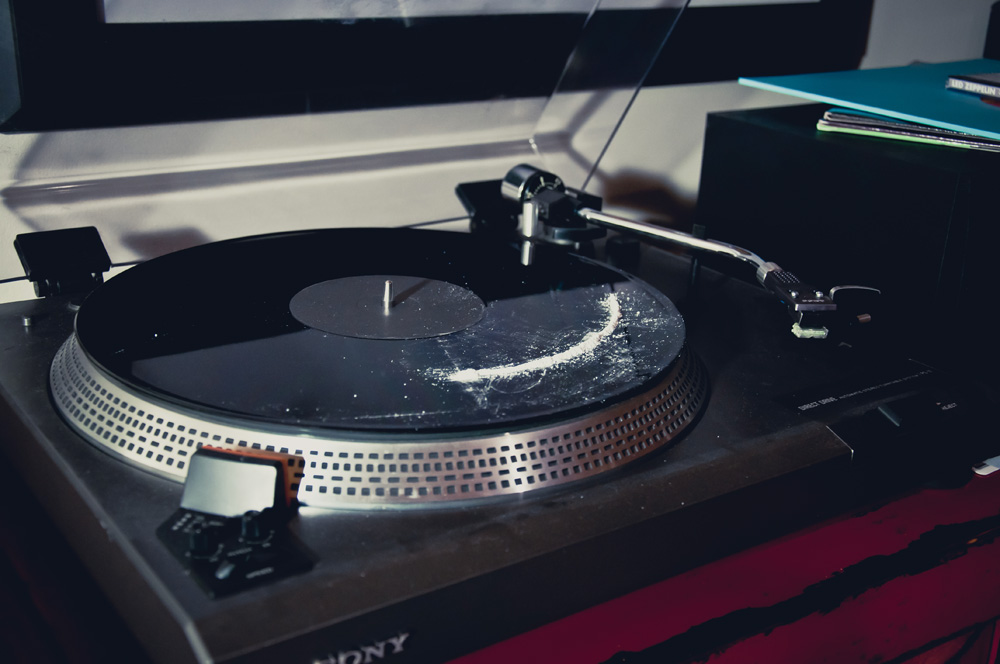 Content warning: this article discusses drug use. 
It's widely acknowledged that drug-use in LGBTIQ+ communities is high. It also happens that many of the drugs we take are recreational, and illegal.
This doesn't seem to be deterring queer communities, who consume ecstasy alone at a rate almost 6 times that of the general population. What the illicit nature of drugs does impact, however, is access to information about how to take drugs, how to come down, and how to reduce potential risks associated with that behaviour. This is especially pertinent to those who aren't the specific targets of messages around drug use.
Lesbian, bisexual and queer (LBQ) women are rarely among the specific demographics targeted by drug-related public health campaigns, and our drug-taking habits aren't talked about nearly as much as others in our communities. This invisibility means we're less likely to identify the problems associated with our drug use, and to access information about how to address them.
Most of the narratives around drug-use in the LGBTIQ community tend to centre around gay men, but according to data from the 2018 Sydney Women's and Sexual Health Survey (SWASH), 47% of LBQ women had taken an illicit substance in the last 6 months – a figure that's as much as three times the rate of non-LBQ women, according to the National Drug Strategy Household Survey [NDSHS] taken in 2016.
The biggest difference between our drug-use and that of gay men is that when it comes to queer women and trans and non-binary folk, no-one's talking about it.
Perhaps we don't talk much about LBQ women's drug-use because we take drugs in ways that differ from mainstream narratives. On a recent Wednesday night, for example, I was with friends at a pub in Sydney's Inner West when we made the decision to get a bag of cocaine and head home.
After meeting the dealer, we sat in my friend's courtyard with vodka sodas and passed around a warm plate. Being at home meant we didn't have to be subtle about our drug-taking, we didn't have to worry about the pub closing, and we could smoke all we liked – plus, we had no money left because we chose to spend it all on the bag.
That night we stayed up until 5am talking, mostly about how much we loved each other, and if I'm completely honest, feeling each other's muscles for a big portion of the evening (my friend has excellent biceps).
With heavy policing, licensing restrictions, and increasing drinking costs, it's not surprising that a lot of drug-taking is happening in the home. Last Mardi Gras, my friends and I planned a house party to avoid the cost of the official parties, and the risk of getting caught with drugs. Being at home meant we had control of the music, we could have several costume changes, and the plate stayed on the table, ready for us to have a bump between Cher songs.
According to the 2018 SWASH data, 22% of women using cocaine did it at home, while 60% did it at a friend's house or private party. As a community, we need to expand our understanding of the contexts of drug-taking in order to represent all the ways illicit substances are consumed.
It was the long weekend, and there's always a good party on the long weekend. We were having a few drinks at a friend's place before heading to Oxford St, where one of our friends was DJing.
As someone booked an Uber, another mate asked, "Are you dropping now, or later?"
I hate carrying drugs. I'm afraid of getting caught. Luckily I'm a lightweight, so I'd only need one for the night.
"I'll drop just as the Uber arrives, so hopefully it starts to hit just after we arrive."
It'd been a while since I'd had MDMA. I'd moved onto cocaine as the drug of choice, because that's what the people around me preferred, but I still loved a good dance (and a pash) with a cap.
I started to feel a bit buzzy in the Uber. In the line, I got my ID out and practiced a sober face.
Inside, we ran over to say hi to our mate and then danced raucously near the stage. I ran into another friend and started to feel very tingly. I could feel my face pulling expressions I didn't mean to.
I turned to my friend. We made out for a bit, and I let the feelings wash over me. I wasn't paying attention to the music, but I knew it was good enough to dance in my friend's arms, grinding on her thigh. At one point a photographer came over and I remembered to pull my face into line.
I'd probably been at the party for all of 45 minutes before I started to really peak. I pulled on my cheeks, feeling the sensation of my hands tugging the skin under my eyes downward.
Another friend noticed what I was doing and took my arm. "Come on, let's go have a moment."
She led me into the bathroom where it was quiet and still. Her ex was at the front of the line – they weren't really on good terms.
"Can she go in front of you?" My friend asked her ex. "She's feeling pretty out of it."
I went into the cubicle. I didn't need to throw up, so I sat on the floor for a bit, concentrating on breathing.
After a few deep breaths, and probably about a minute of sitting in the quiet, I came out of the cubicle, splashed some water on my face, and took my friend away from the awkward small talk with her ex.
"Sorry," I mumbled.
"Let's get some water. You owe me for making me talk to her."
This is my story, but it's a pretty common one. I mean, making out with one friend, then making your other mate talk to her ex while you stare at the bathroom tiles is pretty peak queer Sydney.
While the SWASH data shows that we like to do cocaine (and cannabis) at home, we're still more likely to take pills at parties. Of the LBQ women who use ecstasy, 72% do it at public parties, and 33% at private parties.
With the hysteria around drugs and music festivals happening in NSW at the moment, I'm well aware this situation could've been a lot worse for me. But because my friend and I were aware of harm reduction strategies around MDMA, I was fine.
Harm-reduction basically means acknowledging that some people in the community are going to take illicit substances, and figuring out strategies to help these people do it safely. It's about minimising the potential for something to go wrong, and preventing unnecessary deaths.
Amid media reports around music festivals and chemsex, high rates of drug use among LBQ women has fallen by the wayside. Our exclusion from these narratives can have serious ramifications.
Because we're not a part of these conversations, it's really hard to start them. Because our habits aren't portrayed in harm reduction messages (where's the campaign with the warm plate in the courtyard while lesbians are touching each other's biceps?!) it's harder to acknowledge that there are potentially issues with the way we consume illicit substances.
We need to include LBQ women in conversations about drug taking, because if 47% of us have taken drugs recently, 100% of us should be talking about that. Acknowledging how we do it is the first step. And understanding the breadth of what that means – MDMA in the club, cocaine in the bedroom, cannabis in the backyard – is key to representing the diversity of our community's experience and approach to drug taking.
Take Pivot Point's quiz to reflect on your drug and alcohol habits. Pivot Point is a website specifically focusing on alcohol and other drug use in LGBTIQ communities, providing information and helping our communities to identify signs that their use may be impacting on other areas of life.
 Pivot Point is a proud supporter of Archer Magazine.
Views expressed in Archer Magazine are not necessarily those held by the publication. Neither are such views necessarily those of our sponsorship bodies.
Archer Magazine does not promote or condone the use of illicit drugs. Rather, it seeks to provide accurate information that will help people who already use drugs to reduce risks and make safer informed choices. Nothing in this publication should be taken as recommending drug use.
Nancy Sinclair is a part-time writer and student, and a full-time member of the LGBTIQ community.
<! -- WIDGET HERE FOR BUY ARCHER -->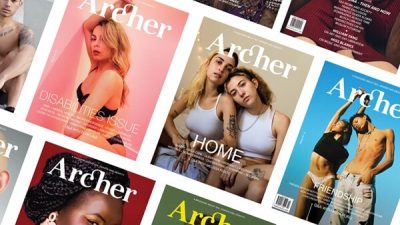 HELP KEEP ARCHER MAGAZINE AFLOAT!