Making music and meaning: Between the notes
By: Bridget Harilaou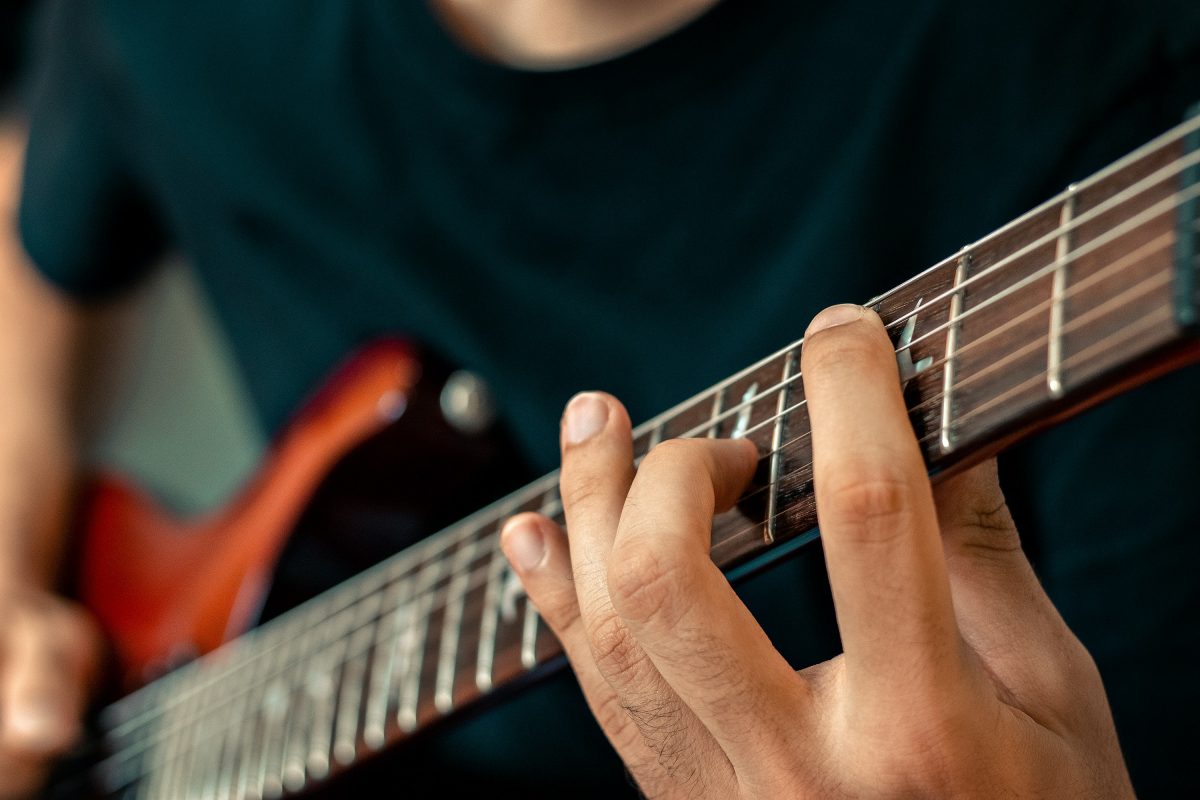 "No, no, no!"
I was playing Chopin's Etude Opus 25 No. 1 on my teacher's grand piano, an expansive black instrument that filled the entire room. It twanged discordantly as my fingers fumbled, and I flinched at each reprimand.
"Let's just move on to the Bach and see if that's any better."
For nearly twenty minutes, he tutted and sighed loudly at every bar. My Mozart sonata, my Schumann – all a disappointment.
He had confiscated my sheet music and was making me play all my pieces from memory. I hadn't been prepared for that, and it showed.
"That's not right."
"Sloppy fingering."
"We looked at this passage last week…"
The more he criticised me, the more mistakes I made. It was a never-ending cycle of sharp chastisement and musical blunders. Every note elicited some new critique.
Huffing in annoyance, he shut each book roughly and moved onto the next piece. And the next, and the next. None of them were good enough.
Eventually we had been through all my pieces, and he launched into a detailed lecture on my deficiencies. I was robotic and unemotional. I had clearly not been practicing enough. He had a 12-year-old student who was sitting the same exam as me and doing far better.
I could only take so much before I started to cry, sniffing loudly as unsolicited tears streamed down my face. That was when he explained himself.
"This is exactly why you need to practice more. I purposefully over-criticised you today to see how you would perform under pressure, and look…"
Whether he was alluding to my uncontrollable crying or my sub-par playing, I don't know.
"It just goes to show you're not taking this seriously. You need to be practicing at least three hours per day or you won't pass your AMus."
Like many Asian children, classical music was a permanent fixture of my childhood. I had completed Eighth Grade with the Australian Music Examinations Board (AMEB) by the time I was 15.
After this particularly traumatising lesson, I did indeed increase my practice schedule to three hours every single day. One hour in the morning before school, one hour at school if I had a free period, or two hours in the evening if I didn't.
It was an incredibly demanding regime. It put a huge amount of pressure on me psychologically and, looking back, it wasn't even something I wanted. Rather, it was something I felt I had to do.
As the child of an immigrant, my musical education was just one component of my strict roadmap to 'success'. It was woven into a tapestry of tactics to master the Western educational system. To assimilate into White culture, and to be so exceptional that no one could deny I deserved to be in the room.
Not only that, but my mother lived vicariously through me, striving for all the musical opportunities she never received herself despite her love of singing. My lullabies as a child were acoustic Beatles music, original songs she had written as a teen, and the gentle strumming of a humble Yamaha classical guitar.
While she had to steal music books to teach herself, I was given every possible advantage: private lessons, music theory classes, a performing arts high school. I think she truly believed that if I trilled my Partita elegantly enough, if I pedalled and blended Debussy's chords just right, I might reach the upper-class aspirations that could set my whole family free. From credit card debt, from rental stress, from racism.
In a way, my mother encouraged me to embody the mind and spirit of our oppressor in the hope that it might bring us salvation.
I knew that music by long-dead court composers of European royalty could never liberate me. I was a kid who forwent a dress and ordered a tuxedo shirt online for my Year 10 formal.
I fought wildly against the innumerable rules of my Chinese-Indonesian upbringing. I rampaged through life with a voice so loud that I could be heard screaming, laughing, swearing with abandon. And somehow I was supposed to be contained through Handel, Haydn, Mendelssohn?
When I started playing piano as a 5-year-old, it was impossible to comprehend music as black and white notes on lined staves. Music came to me in washes of colour, like a cellophane cloud had dropped over my vision. It coloured my bedroom, the hallway, and the kitchen with swathes of red, green, and orange.
Years later, my first piano teacher recalled, "You used to see colours when you heard music, don't you remember?" Now I recall the images in a dream-like way.
After years of exams, competitions, and greyscale sheet music, I lost my synaesthesia somewhere along the way.
The claustrophobic education of AMEB exams was accompanied by teaching methodologies such as intentionally overwhelming me with criticism to 'prove' I needed to practice more. My teacher – a white middle-aged man still living with his mother – was probably less extreme than most teachers of Western classical music.
This toxic learning environment poisoned my relationship with music, as I attempted to conform to a rigid, White, male Western tonal tradition that did not want me.
I tried and tried to fit myself into the black and white boxes of piano keys. To swallow my gender-non-conforming presentation, my queerness, my butchness, for the elegant, feminine, blank-slate-in-performance-blacks that people wanted to see. To whitewash my musical history. To be palatable and refined. To stifle myself.
Only to be told that I wasn't emotionally connecting to the music. That I didn't perform with enough passion or flair.
I was seventeen years old before I realised that I had never learnt a piece of classical music written by a woman.
I was well into adulthood before I realised all the jazz pieces by Black composers that I had learned were part of the 'Piano For Leisure' curriculum, apparently not serious or technical enough to warrant a place on the AMEB's 'real' program list.
From thousand-dollar instruments to elite donors, the world of classical music is a class signifier; an articulation and expression of subtle White supremacy and socio-economic stratification. Asian immigrants might fill orchestra pits across the country, but the sea of White faces in any audience illustrates the true dynamics of Western art music.
As soon as I finished my last piano exam, I stopped the endless practice regime: the scales and studies, the slow-practice and metronome repetitions. I do not miss it. In moving away from classical music, I taught myself that my worth did not just come from my talent.
Music that is truly worth making is a form of self-expression – it brings out, in sound, how I feel and how I see the world. What stories I want to tell, and who I want to tell them to.
As a queer trans person of colour, making art in a space of kindness, generosity, and community has been integral to healing my relationship with music. I move through different musical phases, and life moves with me: folk punk, political ballads, love songs paired with a partner's poetry.
Often, I don't play the piano at all. I pretend that I play the guitar well enough to sing with it, and I perform for my friends, my chosen family, my community. Not for the faceless audience of a concert hall.
I have taken music all the way back to its roots – to my mother's love for me, and the way she found every opportunity to fight for my success in a world she knew was stacked against me.
In reconnecting with this meaning, I hope to make music that is loud and fierce. Music that fights for justice for just as many years as I laboured learning Austrian musical canon or memorising the composers of French Impressionism.
On my bookshelf, I keep one of the last copies of a bilingual album my mother produced with her church when she was in her 30s. The CD sports a glamour shot of her on the cover, and holds recordings of all her original songs.
It sits on my bookshelf, gathering dust, and reminds me of what success can look like, far beyond the confines of white society. Her words on music ring true, now more than ever.
Hatiku bernyanyi-nyanyi (My heart sings and sings)
Di setiap langkah hidkupku-hidupmu (In every part of my life and yours)
Bridget Harilaou is a community organiser and freelance writer living on Wurundjeri land. They have a single-minded passion for social justice and write extensively on politics and race. You can find more of their work in The Age, SBS Voices and Feminist Writers Festival, or find them on Twitter @fightloudly.
<! -- WIDGET HERE FOR BUY ARCHER -->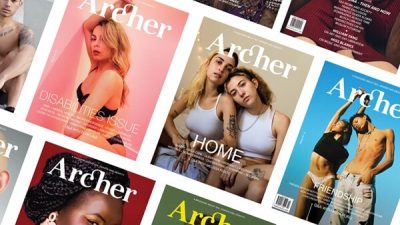 HELP KEEP ARCHER MAGAZINE AFLOAT!