Trans and gender-diverse photoshoot
By: Ingrid Green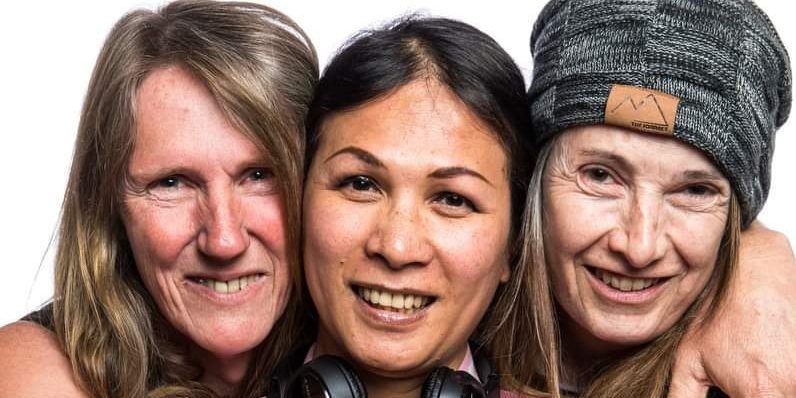 The portrayal of trans and gender diverse people in mainstream media can be described as woeful at best. The lack of positive representation can lead to feelings of inadequacy, shame and isolation for many.
Conscious of the need for people to stand up and make a difference, proud transgender woman and advocate Cassy Judy decided to do something about it. How great would a photo shoot be, she thought, just for trans and diverse gender people?
"I got really inspired and put a post up on the Trans Pride Australia website asking if anyone would like to create something to showcase trans and gender diverse people and there was a really positive response," Cassy said.
With support from community health organisation ACON and Trans Pride Australia (TPA), fifty people came together, posing for three photographers. Most were modelling for the first time, and many cast aside backstories of pain and violence to do so. In the process, everyone who participated helped portray a powerful message: We will not hide.
One aim of the event was to create a set of beautiful images for all to see. "I'd love to get the message out; this is what a trans person look like, these are some of the different ways that people can approach transition," said Cassy.
AJ Brown, President of TPA, further explained the event's significance. "For some of these people that are here today, this will be the first time that they will actually have a photograph taken by somebody, other than a selfie…It's amazing that we've got people here that are being so open and inclusive."
That inclusivity is important, because the rate of suicide or attempted suicide among trans and gender diverse people is a heartbreaking 50 percent, according to AJ.
"You're looking at people that could be very angry or very vulnerable, scared, traumatised," AJ said. "You have gender and sexually diverse people here that are going 'I'm okay', and that can save one person's life."
Participants K and Indi Edwards have been involved with trans advocacy for more than 20 years. They argued that society's resistance towards trans and gender-diverse people stems from fear.
"[The] gender binary is a foundation," said Indi at the event. "When you take that foundation away, it's like the floor's gone. It scares them, but the reality is, the floor's man made."
They welcomed the changing attitudes the shoot represented. "If they did this photo shoot 20 years ago, everybody would be wearing the same thing – feather boas. It would be like a uniform almost," said Indi.
K described the experience of watching TV shows in the past and only seeing trans characters represented as murdered sex workers, killers or "the crazy bitch being dragged through the background swearing at police. It's not acceptable [anymore] to just portray those images," said K. "It's great."
Award-winning Sydney photographer Jamie James headed the team behind the cameras, which also included photographers Andrea Francolini and Lexy Potts.
Jamie said the day was important both for individuals and for the group as a whole. For them, it was all about documenting the complexities of people's lives. "Photography holds that sort of power to really make positive representational change," they said.
Andrea started his own portrait project, Eye2eye, three years ago, photographing people all over the world. "I find with a lot of [subjects], because of their transition, they're in a good place," Andrea said. "They're finally who they can be, they can express themselves, and sometimes their confidence goes through the roof. It's amazing and powerful to see."
Teddy Cook, ACON's manager of trans and gender-diverse health, was pleased to be part of the project, offering ACON's facilities and funding. "Anything that raises the visibility and confidence of the trans and gender-diverse community is always going to be a good thing," Teddy said.
"I think for trans people in the environment we're in now, where there just seems to be this relentless narrative that talks about us as being not okay, as being unwell, as breaking the fabric of society; to be able to have events like this and initiatives that bring people together that really celebrate the trans experience is nothing but amazing."
Cassy described the event as a great success. The photos were distributed to participants who wasted no time in sharing them on social media, getting the faces of trans people into the world. She's keen to make it a regular event and TPA have expressed interest in taking the concept to other areas all over Australia.
"The more we can get these images out there the more we will contribute to the visibility of trans and gender-diverse people," said Cassy. "At the end of the day, we want to be seen."
Ingrid Green has extensive experience in print and digital media, initially in the newsroom at regional daily Rotorua Newspapers, then with Pagemasters NZ. She most recently edited The Symes Report magazine in Australia, specialising in inspiring stories in business and life, gutsy entrepreneurship (particularly women) and progressive leadership and work culture. Ingrid loves to celebrate those who have overcome adversity, and to tell the stories that wouldn't be heard elsewhere.
<! -- WIDGET HERE FOR BUY ARCHER -->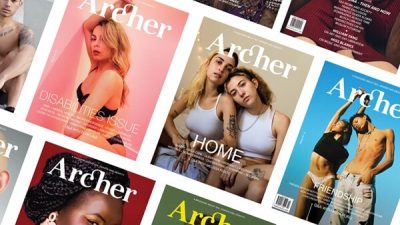 HELP KEEP ARCHER MAGAZINE AFLOAT!