Intimate partner violence: Living with constant harassment
By: Stella Thorne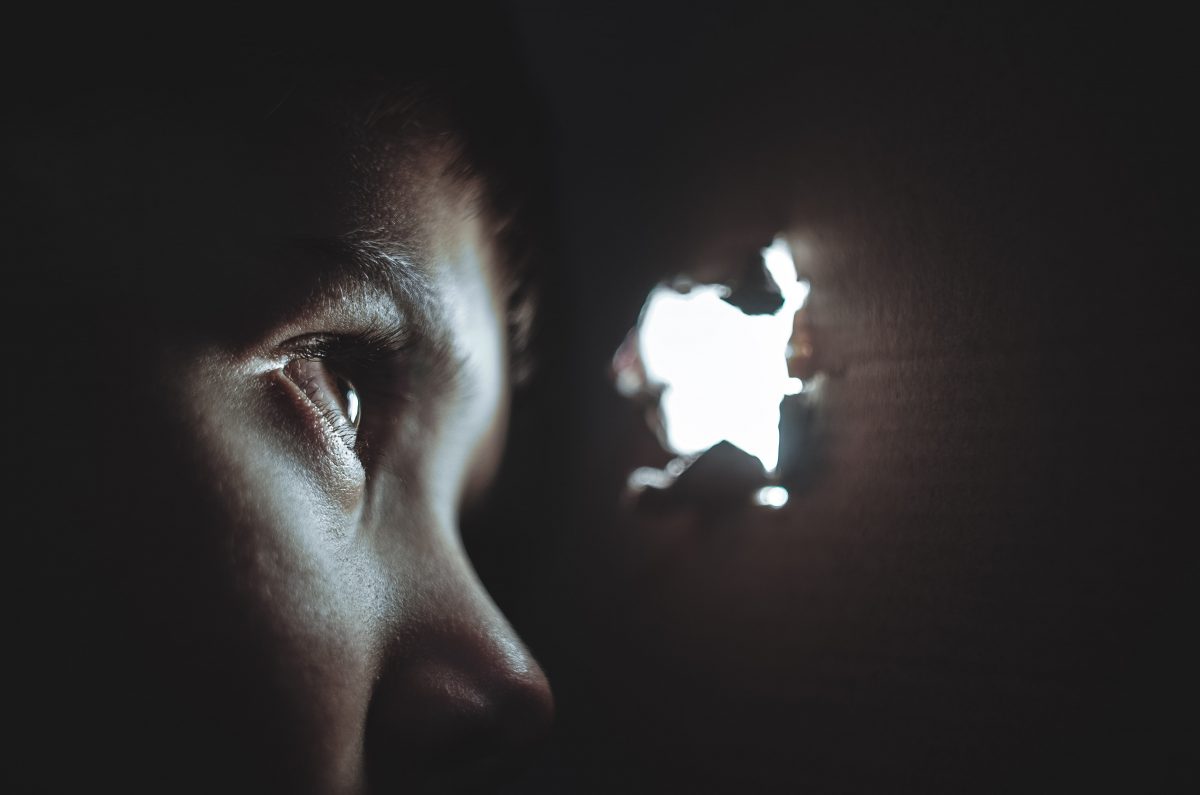 Content warning: This piece contains discussion of intimate partner violence.
When I tell people about continued 'low-level' harassment in a domestic violence situation, I'm not talking about harassment that has less effect on the victim. Instead, I'm talking about a sneaky and insidious tactic used by perpetrators to maintain control over their partners or ex-partners, knowing they can get away with it.
These are things that rarely qualify as violence or even abuse, because pulled from their historical context they appear minor, but the perpetrator has done this deliberately, both to avoid consequences and to subtly prey on the subconscious mind of the victim, reminding them of past mistreatment and paralysing them with a fear that has been trained into them already.
I take examples of this tactic from my ex-partner to the police, but they fail to understand the significance in relation to the larger story of abuse. I can see it in their faces, their eyebrows slightly raised, their lips a firm line. I suspect that it is only politeness, or their professionalism, that prevents them from saying what they're thinking, which is, 'You are wasting our time.'
It is a waste of time, mostly, to try to get help from authorities. To try to explain why the frequent, rambling text messages from my ex-partner need to be stopped, why I can't just ignore them and move on. The reasons are too complex. They are tied to our long history, to the way coercive control embeds a secret language into the mind of the victim early on. It's a language no one else understands, and one that the perpetrator can manipulate for his own pleasure, to instil fear as he sees fit, knowing that he will not be punished.
It's not as bad as it used to be, people remind me, as if it's a comfort to remember how it used to be. That when I was recently separated, years ago, the abuse was much more obvious.
The problem is that I do remember, all too well, how it used to be. I remember the very beginning of our relationship too, when it was less obvious, just as it is now. I remember the steps it took, the thousands of tiny steps that inched it up to 'obvious.'
They are the same steps he's attempting to nudge me along again, with every text message that I now try to report as an Intervention Order (IVO) breach, because I now know that a slowly increasing escalation of controlling tactics is a common indicator for future violence.
Of course, the police don't see it, just as I didn't see it the first time. But I'm on round two now. I've learnt the language. I know that there is a method to his madness and that his seemingly incoherent ramblings are coded messages, sent to crack my resolve and regain the control he once had.
Perpetrators of psychological abuse use language as a weapon to gaslight, confuse, denigrate, reward, punish and create a 'code' of fear and control. Even the incoherence plays a part, it is designed to leave me feeling confused, to bait me into asking him to clarify, so he can then draw me into a debate.
Maximising contact, even via text, is another tactic, and perpetrators will often come up with ridiculous reasons to message the victim, all in their pursuit of domination.
They also use circumstances to their advantage. Every text my ex sends, insisting that I now take our son directly to his house because of the current pandemic, is an attempt to take me back to the last time I went to his house, when he slammed his hands on the front of my car bonnet and screamed 'slut' through the windscreen, while our then two-year-old son crouched in the seat behind me and my foot shook on the accelerator.
He knows damn well why I am adamant about meeting in a public place – with surveillance cameras if possible, like the petrol station I have selected – but his innocent act is very convincing, especially for outsiders who lack the context of our history and have no empathy for the timelessness of my trauma.
Trauma is like a thread running through time, all it needs is a little tug to pull the past into the present, sometimes worse in the re-living. He enjoys tugging at the thread. Though some of his messages are beyond my grasp of conscious understanding, they still tap into the code that he originally planted in my subconscious mind, leaving me feeling unsettled and unsure why.
Victims of domestic violence may sometimes appear to be overreacting to supposedly innocuous actions of the perpetrator, but they are reacting to that code of abuse that is linked to past violence. They are desperately trying to avoid that violence from happening again.
All of this is difficult to sum up succinctly while talking through a plastic screen to police officers behind a counter, watching them read my phone messages with a little frown of incomprehension.
I can see they're getting fed up as I try to explain it. They don't understand why I'm so angry. To be reminded of his past mistreatment of me, while he paints me as the unreasonable one, is enraging. Even more so when I'm the only one who notices it.
The thread connects me to my abuser more intimately than I want to be connected to him. It's a secret he and I share, and I hate it.
These messages might not appear to pose a direct physical threat, which is why they are easily dismissed by authorities, and sometimes also by friends and family, but not only is the psychological toll real, so too is the risk of physical harm, as it is now becoming tragically clear that coercive control is a common precursor to domestic homicide.
The fact that this is often not recognised when reported makes it both more mentally destructive and more physically dangerous for the victim, who as the most informed expert of their own abuse, must be heard. The consequences of not hearing them are at best, psychologically distressing, and at worst, fatal.
Stella Thorne lives in Melbourne with her son. She has a BA in Literature and loves dissecting the feminist themes in classic texts. She is passionate about women's rights, particularly in tackling domestic violence, and she often writes about this subject through a personal lens. 
Visit withrespect.org.au for resources, tips and advice for LGBTIQ+ people on having and maintaining healthy relationships, or for support for LGBTIQ+ people of all ages and their families experiencing difficulty in their relationships, including family violence.
For 24/7 support, please contact 1800RESPECT, the national sexual assault, domestic and family violence counselling line on 1800 737 732 or visit 1800respect.org.au. Contact WIRE on 1300 134 130 or visit their website for support, referral and information for all Victorian women, non-binary and gender-diverse people. Alternatively, see QLife for early intervention and counselling support specific to LGBTI people. 
<! -- WIDGET HERE FOR BUY ARCHER -->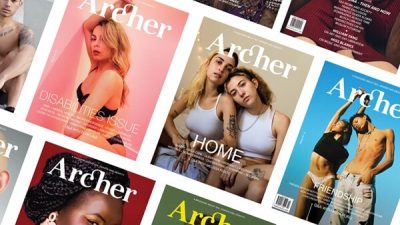 HELP KEEP ARCHER MAGAZINE AFLOAT!