Shifting Trans narratives: envisioning a better future for all Transgender people
By: Rachel Richardson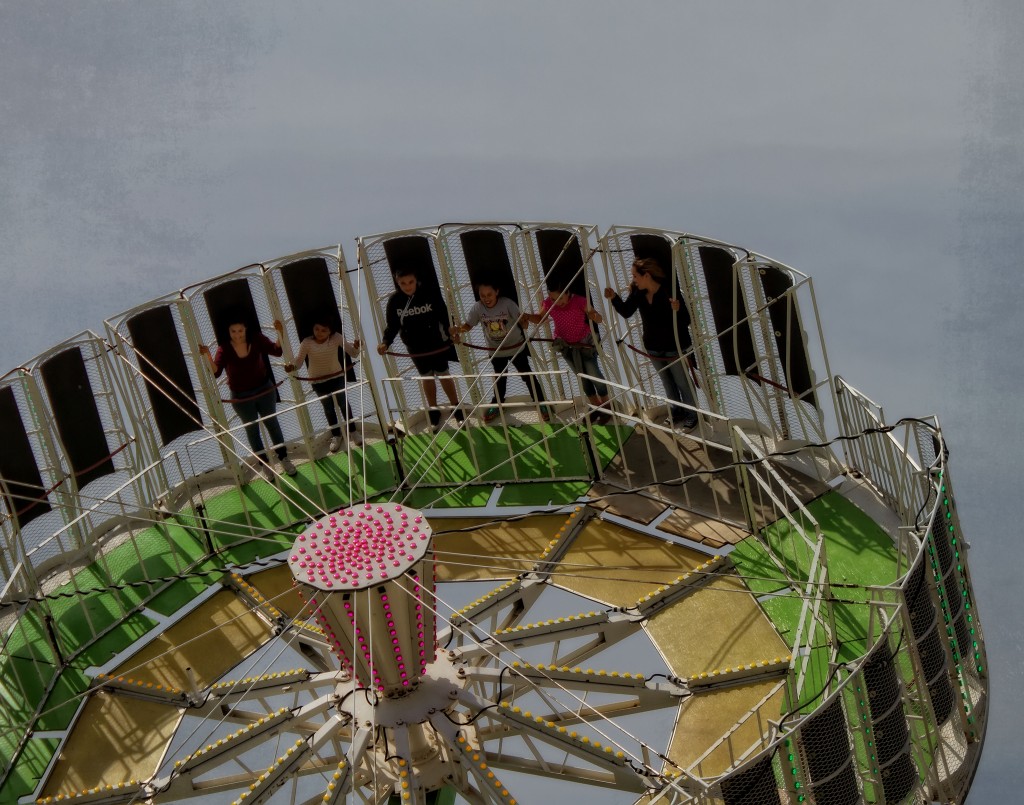 From the pathologising times of trailblazing European psychotherapists of the 1930s, through to the more personal accounts of modern transition in the writing of Transgender people like Jenny Boylan and Janet Mock, or the more academic work of sociologist and Trans man Jamison Green, the Trans narrative has been significantly refined, reinterpreted and refocused.
At each point in history, Trans writers, icons, academics and allies have contributed complexity to the narrative of being Trans and argued for what is needed in order for society to deal fairly with us. While Trans issues have shifted and changed over time, we have now reached a point where collections of statistics and anecdotes about ill-treatment, mental health concerns, abuse and violence feature in almost imperious ways regarding the Trans narrative.
Indeed, for some, the only way to argue for improvements concerning Trans people is to amplify those statistics and stories. As if knowing how bad it is will have the magical power of causing our politicians and policymakers to instantly understand exactly what our needs are.
However, speaking of how bad things are is only half the work as an advocate: you have to be able to convincingly explain how things could be better.
The problem is that much of what occurs in the present Trans narrative space stops midway in the argument, amidst the statistics on violence, suicide, homelessness, bullying, and mental illness. Sure, we have to acknowledge that some Trans lives are difficult, unbearable, and, in some cases, unliveable. But having the narrative stop there invites 'alternative endings' and interpretations that many of us would find repugnant.
I'm not saying any of those difficulties are not real. Serious work needs to be done to reduce the discrimination, hate, and appalling treatment that many Trans people – me included – have experienced over the course of our lives. Legislation needs changing, discrimination needs stamping out, workplaces need to be fairer, access to services needs huge improvement, and assumptions need challenging.
But we need to move the discourse on. Without ignoring the negative aspects of a Trans existence, the discourse cannot be stopped there either. We need to lift the level of discussion, rework the nature of the dialogue and generate new ideas for where we are headed.
If we want improvements in the way Trans children and teens are treated in schools or we want to see better access to transition support for Trans adults or we want to see Trans people get a better deal in a host of areas critical to their life journeys, then we need to have a clear, articulated, outcomes-focused argument that society in general can understand as a 'self-evident' reason for doing these things.
The narrative needs to be focussed on all the good that happens when we do get these things, not on the trauma that might accrue if we don't. So, our narrative has to be focussed on what can be, not arrested at a point of what has been.
Just lately, I've noticed the mainstream response to things like the oft quoted attempted suicide statistics goes along these lines: 'So, that's sad. 40% of trans people wanting to commit suicide. Hmmm, that shows that being Trans is a sign of mental illness. We need to stop this Transgender epidemic! The sooner we help those kids overcome this horrible Trans mental illness, the better!'
If all we can say about the experience of being Trans is couched in terms of mental illness, disadvantage, discrimination, and victimisation, we unwittingly make a case for our own pathologisation. Disturbingly, with the rise of Right wing politics and lobby groups in this country, pathologising Trans sows the seeds of our own marginalisation and gives a free ticket to every transphobe out there to promote their own narratives of cure, which utterly threatens the very foundations of the hard won systems of support now available to us.
On the bright side, I've noticed a much more positive line emerging in a few places recently. Some of that is coming from within the community itself. Facebook pages have sprung up, specifically focussed on positive stories about Trans people and being Trans. Some parts of mainstream media, such as Lateline, are presenting the Trans experience as perhaps unusual but nevertheless far from a despairing condition.
The trick is to effectively nuance our stories to show that the real challenge Transpeople often experience is not inherent in them, but actually due to the distress of prejudicial treatment by authorities and agencies. Understanding that being Trans can be quite positive shifts the issue away from us and onto discriminatory bureaucratic barriers that prevent us from getting on with our lives.
I suspect that we are at a point where the tolerance within the Trans community itself for representations of us that are built around mental incompetence, social pathology, illness, and alienation is running thin. We are so much more than that.
But until we are able to produce a strong narrative that is capable of showing what our lives can be, unencumbered by prejudice and discrimination, we are playing into a discourse designed to evoke pity and guilt. We are not victims, ill or people who need fixing. We are equal citizens whose main concern are our own Human Rights.
Dr Rachel Richardson has had an extensive career in education spanning 30 years across a range of settings from early childhood through to universities. Her most recent research examines the lived experience of older Transwomen as they move from later working life to retirement and on to old age.
<! -- WIDGET HERE FOR BUY ARCHER -->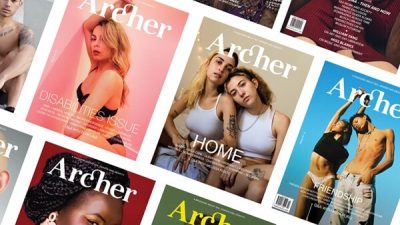 HELP KEEP ARCHER MAGAZINE AFLOAT!