Isolation in the Reservation: A Navajo Photo Essay
By: Jeremy Meek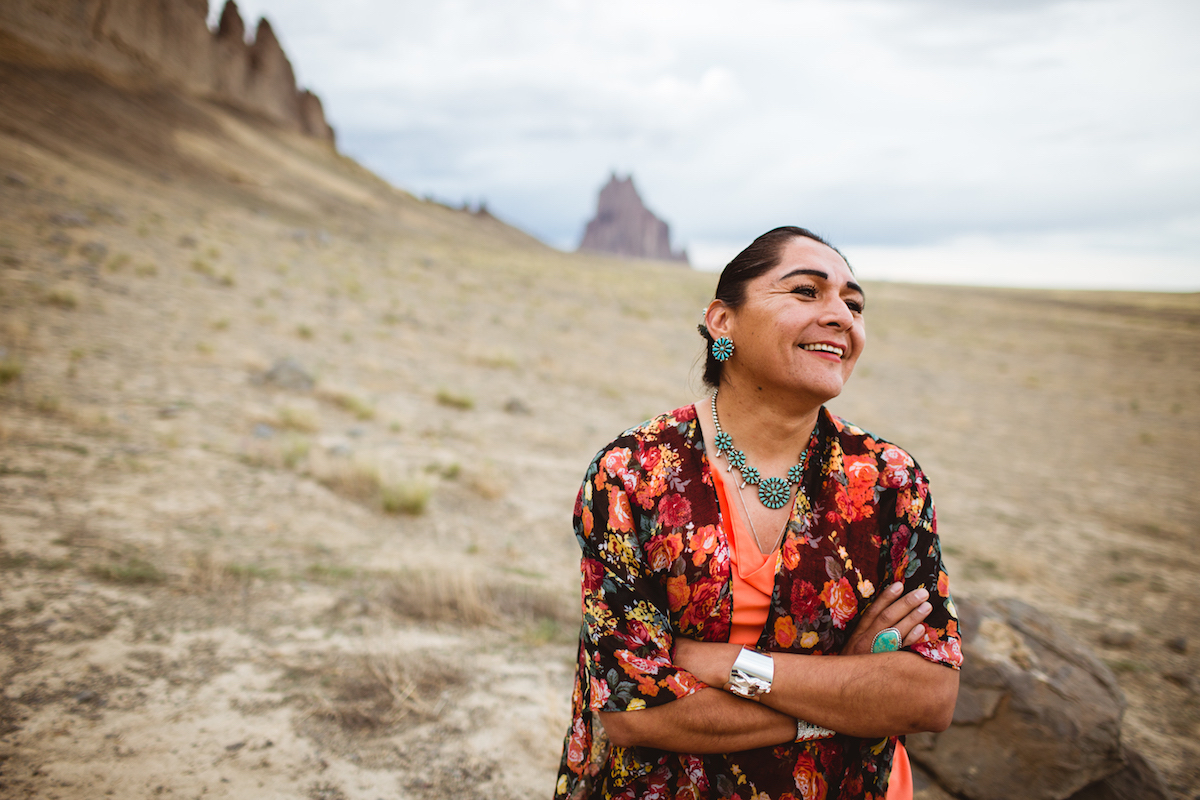 During my University studies, I spent several months doing research on the Navajo Nation. This remote sovereign settlement borders the south-western American states of Utah, Arizona and New Mexico, and covers over 70,000 square kilometers of dry desert and mountain. It is home to approximately 174,000 people.
While there, I became friends with a Navajo gay man, Moroni Benally. One of the nation's leading academics and activists, Moroni introduced me to the issues facing the Navajo LGBTQ community.
Some time later, he invited me back to create a photo story high- lighting these very issues. I then collaborated with Diné College, where Moroni led a policy think tank, to document the stories of numerous Navajo LGBTQ individuals.
An array of sexual orientations and gender identities exist in traditional Navajo culture, including a third gender known as nádleeh. This non-binary concept of gender existed in many indigenous cultures across the United States.
Those traditional beliefs began disappearing after Christianity and colonisation forced their binary understanding of sexuality and gender onto Navajo culture. Despite the US Supreme Court ruling that has legalised it across the country, same-sex marriage remains illegal in the Navajo Nation due to the Diné Marriage Act.
For Lola De La Hoya, whose Christian family kicked her out of their home when she began her transition, the Navajo Nation can be an unwelcome place for LGBTQ individuals. "My parents took down all of their pictures of me when I came out, and they try to not be seen with me in public," she tells me.
Lola's case isn't uncommon: according to research by the Diné Policy Institute (using figures from the 2015 U.S. Census), 26 per cent of Navajo LGBTQ youth aged 12 to 18 were forced to leave their homes due to conflicts with their parents about their sexual orientation. Moreover, 40.1 per cent have been physically harassed for their identity, and Navajo LGBTQ youth are three times more likely to attempt suicide than their white counterparts.
A compounding factor is a sense of isolation, which characterises life for many Navajos and is felt even more intensely among its LGBTQ population.
For Joe – who came out as lesbian a few years ago and whose family rejects her lifestyle – it's a 115-kilometre trip across desolate desert roads to see her girlfriend, who is also Navajo. Neither has a car or other means of transportation, so Joe regularly resorts to hitchhiking.
Moroni himself admitted to me that, at times, the isolation he felt as a gay man on the reservation was unbearable.
Many Navajos even live hours away from the nearest grocery store, school, and other private and public facilities. In Lola's case, the lack of transportation and access to hospitals makes it difficult for her to maintain her daily regimen of testosterone blockers and estrogen pills.
Thankfully, many elders from the Navajo Nation who still recognise the traditional gender system have been allies to the younger LGBTQ generation. Travis 'Buffalo Barbie' Goldtooth's grandmother is one of them. After Buffalo Barbie's coming out was met with severe community backlash, her grandmother gave her the confidence to continue life as a transgender individual: "Don't let anyone else tell you how to be!"
Buffalo Barbie's experiences are mirrored by those of Michelle Sherman. "When I came out to my family, they kicked me out," she tells me, "but my grandma told them that this was a normal part of Navajo culture."
Certainly, the younger Navajo generation tends to be more under- standing of LGTBQ realities, with popular culture playing a large role in this.
In the case of gay high school student Kalvin Benally, the occasional bullying is tempered by his being a popular, high-achieving student and accomplished track-and-field athlete. But, although his mother accepts his lifestyle, she still worries about what people in the nation think about her gay son.
"We are a rare community," says Lady Shug, a transgender drag queen, 2016 winner of Miss New Mexico Pride and one of the Navajo Nation's most well- known LGBTQ advocates, adding that what LGBTQ Navajos need most is respect.
Today, the Navajo LGBTQ community is working within its nation and with other Native American groups across the country. They hope to increase awareness about Native LGBTQ issues and to reclaim the traditional gender systems they have lost due to colonisation.
This article first appeared in Archer Magazine #10, the HISTORY issue.
<! -- WIDGET HERE FOR BUY ARCHER -->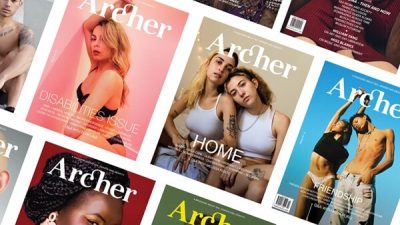 HELP KEEP ARCHER MAGAZINE AFLOAT!