Gay failure: Body image, conditioned inadequacy and queering photography
By: Anthony Nocera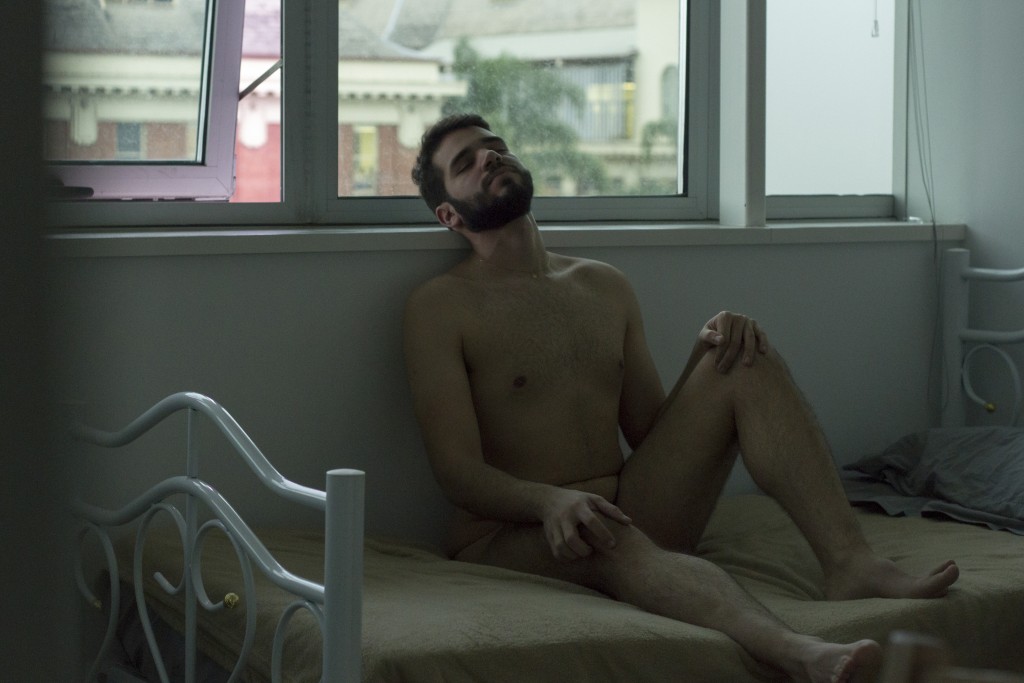 I spend the most time with myself, running my fingers over my stomach and agonising over the parts that are soft. I guess all queer and trans people feel the way I feel at some point, because our bodies become associated with a very specific type of failure.
In Vito Russo's The Celluloid Closet, he examines the many different images of the queer and trans communities that we consume in mainstream media. Often, a predominant image of the queer person is the archetype of the sissy.
The sissy is someone that inhabits the male body but embodies the typical traits of the feminine and, in displaying both masculine and feminine, fails at each. The sissy is not treated as a whole person, but, rather, as Russo notes, the yardstick through which the virility and strength of straight men is measured, understood and reached.
What we're conditioned to think is that to inhabit the queer body is to inscribe insecurity, loathing and failure into the body. Even though I like the sissy, I've slept with sissies, danced with them and see myself in them, it doesn't make me feel good. But it should.
Eric Brumfield's photography does something different. His photos aim to capture queer people as they really are, not as they appear in the heterosexual imagination. In doing so, he creates beautiful images that celebrate our flaws and differences.
Departing from the saturation of the hard-bodied, hairless hulk popularised by the porn industry, Eric's photos are different because they come from a place of genuine affection and love.
"It all started with Kane, my boyfriend at the time," Brumfield notes when I interview him. "I'd never been 100% comfortable with feminine gay menm, but I met him and he's very flamboyant and I saw how beautiful he was and then started seeing that beauty in other places. Because of him, I want to kind of represent people that are looked passed because they don't look or act a certain way. I want my work to bend and move."
This idea of movement is something that underpins Eric's work. Where the queer body, specifically the gay male body, is so often placed into false dichotomies, like  masc/femme, Dom/sub, or top/bottom. Eric goes out of his way to dismantle these structures and present something consciously different to the failure. "Most of my subjects are gay," he says.
The first images most gay men, and many other queer or trans people, see of themselves are in porn. When I was 16, I remember watching a movie where a bunch of guys gangbang this other guy behind these trucks in the middle of the meatpacking district in Manhattan.  At the start of the scene, when the bottom is being bent over and having his hole felt up and fingered for the first time, and in between sniffing amyl and freaking out whenever they hear someone walk by, they introduce themselves. "Hi, how are you," they say. "Are you well?"
As the bottom gets on his knees to suck one guys dick he runs his hands down his chest and his abs and says, 'wow, you've got a great body, it's beautiful." I think about whether they'd think I had a beautiful body or even a great one. I wanted them to. I looked at the top, getting his dick sucked, with his hard chest and flat abs and I thought, I want that. I want to look like him.
That yearning is something Eric understands and wants to fight against with his work, "For so long the gay body has only been like … one thing. Very fit, very groomed, but I hate that plastic looking, buff body. It's the same with porn. I can't watch that super well-lit, buff people together because I can't relate. I get that there's so much pressure on the look because for so long we only had that. But that's changing now. I want it to be softer with my aesthetic: the lighting's not perfect, or the image isn't always totally clear … I want to come from a different place."
I look at Eric's photos and I think of me when I was 16 and how much I needed that different place when I still thought of my body as a failure. In order to look like the guy in the porno I started taking laxatives, sometimes three a day. I would get up in the middle of the night and tip toe to the kitchen and jam them into my mouth and run back to bed. I slimmed down a little, but not really.
All I really achieved was becoming unable to tell if I was going to shit my pants as I walked up a flight of stairs. Whenever I stood up to piss, I had to put a hand over my asshole just in case the pressure was too much. I thought about whether someone would ask to fuck me behind a truck while I was walking home from school at night and whether it would bother them if I couldn't bend down or if I'd projectile shit all over them if they pushed on my stomach slightly too hard.
I look at Eric's photos and I apologise to myself and I sit there alone, lonely, with my body and I say sorry to it quietly and I think, now, that it's okay. I'm enough.
Anthony Nocera is a freelance writer and full-time homosexual. His work has appeared in Krass Journal and The Suburban Review. He's the creator of Hook Up zine, available here.
<! -- WIDGET HERE FOR BUY ARCHER -->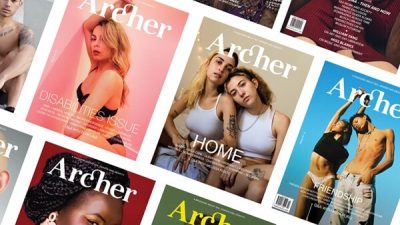 HELP KEEP ARCHER MAGAZINE AFLOAT!