Trans rage, metal and music: What is the trans 'sound'?
By: Simone Anders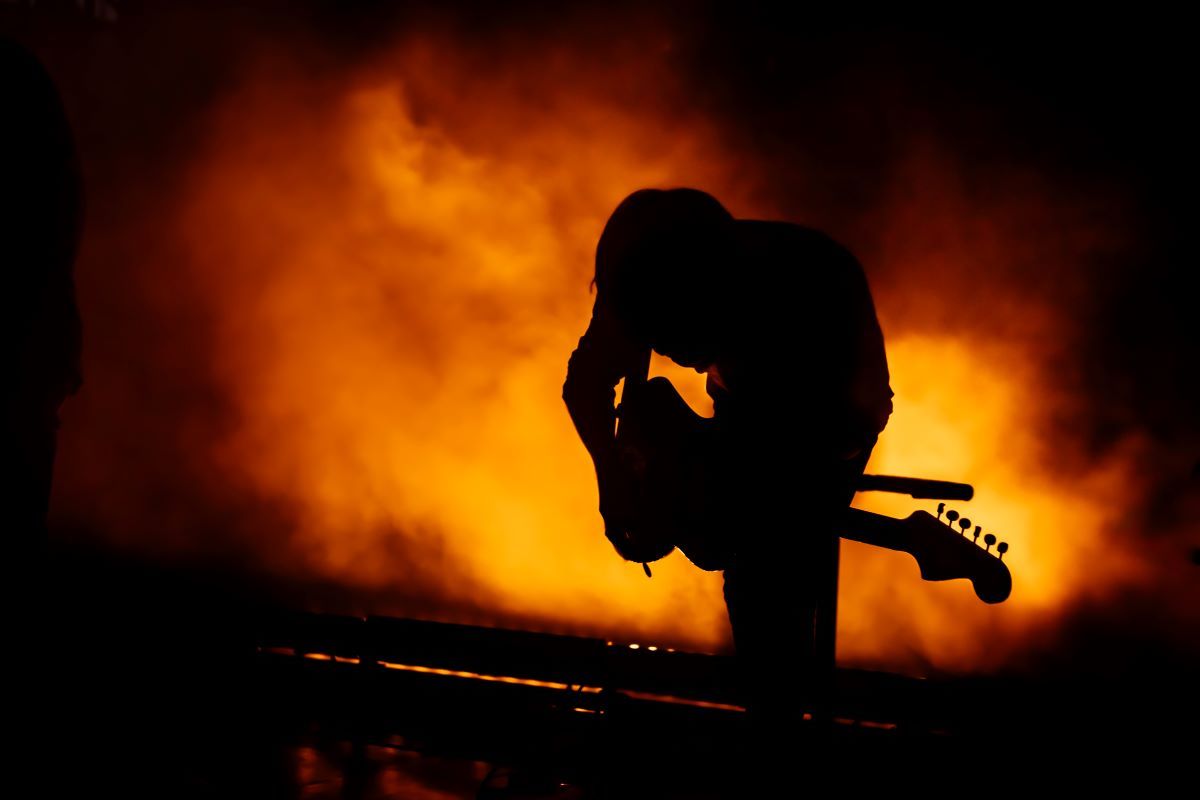 Throughout this year, me and my roommate have wandered down the dark, graffitied canals around Moonee Ponds Creek.
Both of us tend to be busy and overworked, so taking these treks calms us down. They allow us to gather our thoughts, and pat some of the wandering cats that make the creek and its surroundings their stalking grounds.
We chat about whatever, but sometimes we walk in silence. Sometimes we sing. Two favourites of ours are Johnny Cash's 'Hurt' and AJJ's 'Hate, Rain On Me'. Often, we'll sing songs by Against Me!, specifically 'True Trans Soul Rebel' and 'Thrash Unreal'. Both of us grew up to realise – at different times and in different ways – that we're trans, and we've found a certain home among the lyrics of these kinds of songs.
After our last walk, a thought kept on creeping up on me – an odd one, admittedly. Does trans-ness have a 'sound'? If so, what makes that sound explicitly 'trans'?
It was only recently – perhaps in the past year or so – that I realised music, more than anything else, helped me understand my gender identity.
During this time, there wasn't a singular emotional state that came with questions I had about my gender. Instead, I experienced a myriad of disquieting, multitudinous flows of inner discord. I was feeling simultaneously alien and familiar within my own body. I was just as anxious to uncover what laid beneath the surface as I was to get rid of it.
The music I was listening to solidified most of the thoughts, questions and feelings of rage that were becoming untenable and desperate. A certain lyric or tonal dissonance would make me connect to something incredibly visceral – almost physical.
Some sounds worked like a physical presence in an almost sycophantic synesthesia, while other sounds were like a reminder of people and things that I'd lost, gained or come to terms with. 
There was a local artist that I experienced this sense of synesthesia with first: Uboa. The titles of their work range from the apocalyptic to the desperate: 'God Unbounded', 'The Origin of My Depression', 'Please Don't Leave Me' and more.
A certain kind of nihilism can come with its own comforts, yet the brutal drums and shattering vocals in these songs embodied something I couldn't convey myself: the limits of the body to express the inner self.
Instead, this music made the emotional heights of intense and violent catharsis its own form of embodiment. It made translucent rage real and vocal. Uboa's work is heavily influenced by industrial noise interspersed with a brutally layered soundscape of droning backgrounds.
The more I dove into work by trans artists, the more I noticed commonalities and explicit motifs.
Certain artists, especially trans women and non-binary people, often make the divide between mind and body (or, between the physical and psychological) a key focus of their work. Black metal band Liturgy created two albums, H.A.Q.Q. and Origin of the Alimonies, that explore this divide as a stage for radical formation of selfhood.
For Liturgy, that is achieved through a mixture of cosmic origin stories and cathartic trans rage. Both Liturgy and Uboa express brutality and harshness in very specific ways through their music; Uboa through industrial/noise and Liturgy through black metal.
Through this brutality emerges a declaration: a destruction of the divide between the internal and the external, through the embrace of one's rage. 
Embracing rage is a strange thing.
Acknowledging it is a hard journey, and accepting it means understanding that emotions can be difficult to control. Joy, love and compassion are beautiful things in any artform.
Uboa and Liturgy's music acknowledges the rage of disempowerment, and how the catharsis of unleashing that rage can create a radical sense of self-affirmation.
These themes can be seen in the work of many other musicians: the dejected yet passionate lyrics of Against Me!, the tongue-in-cheek punk/glitch pop of Canadian duo Black Dresses, the political manifestos of Backxwash.
The more the question about the 'trans sound' wandered through me, the less of a strict meaning it had.
The performers I listened to had an explicit rage that defined how they affirm their bodies, minds and voices. And yet, for every angry voice that expresses the inexpressible lives of trans folk, there is a soothing one, that celebrates and affirms our lives and our potential.
Immediately, one could think of SOPHIE, Left At London, Katie Day, or any artists that let go of that rage to invite a warm sense of care.
My mind often returns to those who remind me that being trans comes with its explicit wonders, distinct from its underlying fears.
But what, in my head, does my trans-ness sound like? Fear? Hope? Anger? The answer is that I don't know, and I wouldn't want to presume that this trans 'sound' is present in every experience of gender.
I can't let go of those artists who define their sound as one of explicit rage. To get through my experiences, I need my punk, my black metal and my industrial noise that drones into my head as I sleep.
That rage, that space to allow my mind to erupt, as well as the music that intrinsically states my existence as a non-binary trans woman, is something that I cannot let go of.
Simone is a queer, trans writer living in Brunswick. She has previously written for Overland and has produced their first play 'Two Nights Out Of Bed' just this year. Now all she does is find ways to monetise their hyper fixations. She is a nerd, she needs help.
<! -- WIDGET HERE FOR BUY ARCHER -->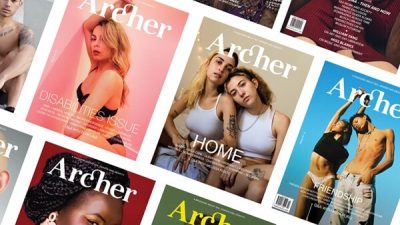 HELP KEEP ARCHER MAGAZINE AFLOAT!