Role models for trans girls: Representation matters
By: Natalie Feliks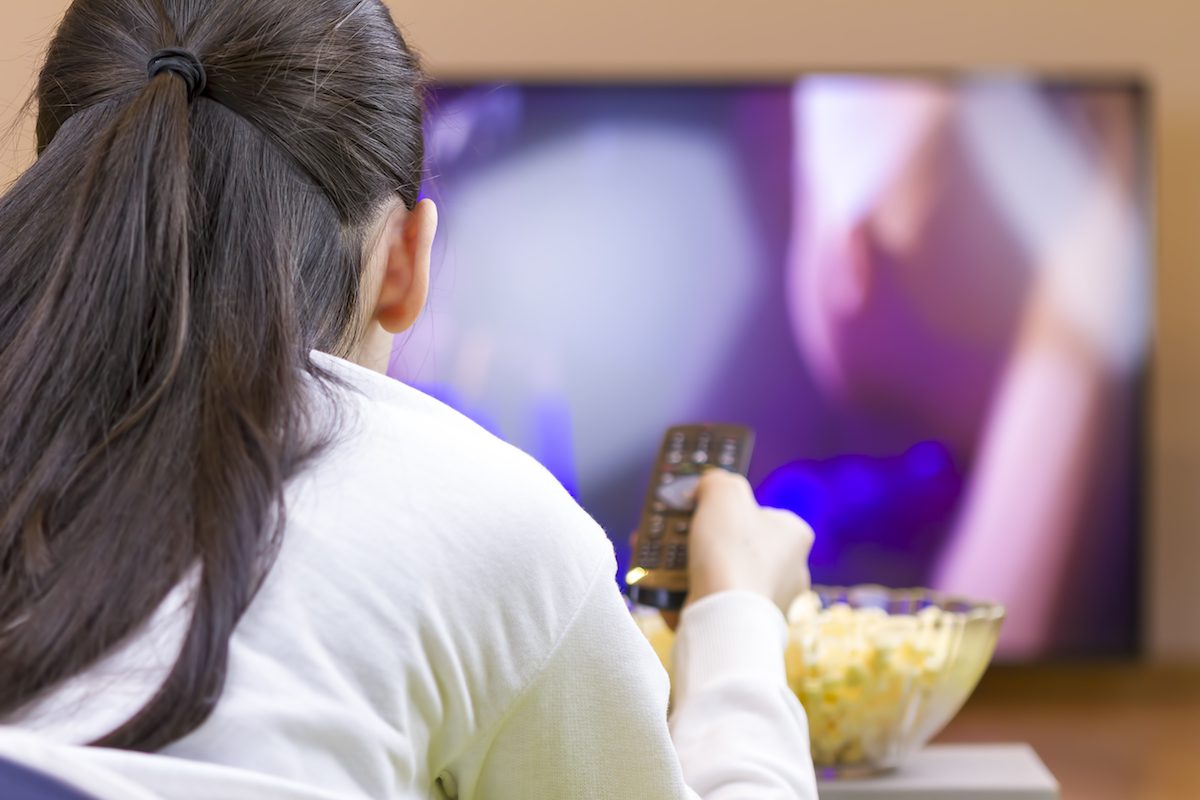 Content warning: This article discusses transmisogyny and eating disorders. 
"If you can see it, you can be it."
It's a beautiful phrase, expressing how strong role models can be vital for the confidence and self-esteem of people from diverse backgrounds.
We all love seeing people who look like us being strong and successful in the media. It helps us to feel like we can be successful in real life, too.
As a trans lesbian, it's no coincidence that I find myself drawn to books and TV shows with positive queer female characters.
The importance of positive media representation has been discussed at length.
Cultural strategist Shivani Gorle noted that during the 2019 Women's March, many activists held posters celebrating famous political women such as Alexandria Ocasio-Cortez and Ruth Bader Ginsburg.
While I personally have different heroes, I agree that seeing powerful women inspires me to believe I too can be powerful.
This is most important during childhood, when our identities tend to begin forming.
Progressive children's TV shows such as She-Ra and the Princesses of Power and The Owl House have been acclaimed for their positive queer representation.
Queer Latinx writer Lyra Hale mentioned the power that a show like The Owl House could have had on her, had she watched it as a child. The kinds of representations you can see as a child can drastically change your life.
But where did this leave a trans woman like me, who grew up in the 2000s? I didn't come out until adulthood but, like any young girl, I wanted to find positive female role models.
I found myself being discouraged – and in some cases punished – for being drawn to feminine media. Wanting to listen to Avril Lavigne earned derision from my family. They gave me a Foo Fighters album for Christmas instead.
When I asked for book suggestions from my school's librarians, I was only given books with male leads. This just got worse as I entered teenagehood.
Still on the hunt for powerful female role models, I joined my mum watching the Australian Open. Naturally, I preferred watching women's tennis. In response, my family accused me of only wanting to view the female tennis players as sex objects.
My tendency to select playing as a woman in video games was also ridiculed as a 'sexual' thing.
Despite my many attempts, there was no way to convince my family that this wasn't the case.
Eventually, I started failing to convince myself. I was flailing in an ocean of misogyny. I began questioning whether my interest in strong women was as sincere as I intended. Oh no.
Back in 2007, the American Psychological Association published a study which outlined the negative impacts that the sexualisation of women in the media has on the self-esteem and mental health of young cis girls. The Australian Psychological Society acknowledges that this trend is still evident today.
While we know that trans women also suffer as a result of misogyny, much more needs to be written about how this trend specifically affects trans girls. 
For many children assigned male at birth, for survival or for social reasons, playing into toxic masculinity is not optional.
The process starts from a very young age when, even today, media targeted at boys display rigid gender roles and weak female characters. On top of that, toxic masculinity carries the horrible expectation that sexualising and demeaning women is an essential part of growing up.
For trans women, this often includes being coerced into marginalising and sexualising girls, which ultimately has to include ourselves.
Suffice to say, this type of force-fed misogyny is a horrible mix for someone coming to terms with their transfemininity, and it pushes our self-esteem to rock bottom.
I didn't give up on finding my role models, even if I was restricted to media deemed socially acceptable for people assigned male at birth.
Eventually, aided by the Age of Empires franchise, I grew an interest in history. I found a positive female role model in Joan of Arc.
She was a genderbending teenage girl who rose from being a poor villager to becoming a cultural icon of France. To this day, I find her story deeply inspirational. 
Friends of mine turned to alternative subcultures, such as goth scenes or anime fandoms, to find their female role models. Jack off Jill and The Birthday Massacre are great examples of female-fronted bands in the goth scene. Sailor Moon and Puella Magi Madoka Magica are animes with strong central female characters. 
But despite having heroes like Joan of Arc to turn to, the damage had been done. I know from personal experience the horror of coming to terms with an identity that we're taught to disrespect.
I've suffered from eating disorders and other severe mental issues, in part as a result of this enforced misogyny and the difficulty of finding role models to identify with. I'm not alone in this. Eating disorders and poor mental health are incredibly prevalent in trans people.
It takes a lot of painful work to learn not just that our identities are valid, but also that we're a lot more than just sex objects or pawns of the patriarchy.
Coming to terms with my trans female identity involved untangling a double-whammy of internalised transphobia and full-frontal misogyny.
It was all completely unnecessary, and it bloody hurt.
Trans kids deserve to know that their identities are powerful, and there are many things that need to be done in order to ensure this is the case. There has been a delightful increase in trans role models in children's TV shows which is undoubtedly very important.
But it needs to be more than that. The most powerful woman won't be effective if she's still sexualised. Positive characters won't be enough if we don't allow trans kids the freedom to engage with them.
We need to give children the opportunity to explore their gender, while engaging with all kinds of diverse representation. We shouldn't see it as strange if even the cis-est of cis boys wants to watch Angelina Ballerina.
Trans-inclusive education and interacting with media from all kinds of perspectives will go a long way in developing the worldview of the next generation. And let's be real, mice doing ballet sounds like an objectively great show for everyone!
No child should be taught to hate their identity before it's even formed. Misogyny has no place anywhere.
If we allow children to interact with any media they want, unquestioningly and without scorn, then we're encouraging a future full of happy, confident and strong trans kids.
The right role model can truly change your life. We should aspire for our kids to feel as powerful as they are.
Natalie Feliks is a writer and fan of music originally from Adelaide but now living in Melbourne. She's been contributing to Eurovision fansite Wiwibloggs since 2016. She's currently working on a YA book about depression in trans teenagers. You can follow her on Twitter at @nataliesqrl. She also loves squirrels.
<! -- WIDGET HERE FOR BUY ARCHER -->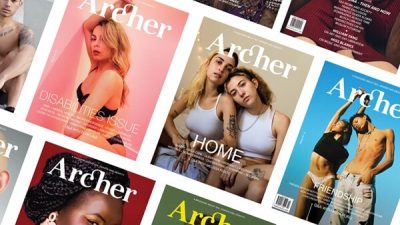 HELP KEEP ARCHER MAGAZINE AFLOAT!