Trans and non-binary fashion: Archer photo shoot sneak-peek
By: Archer Magazine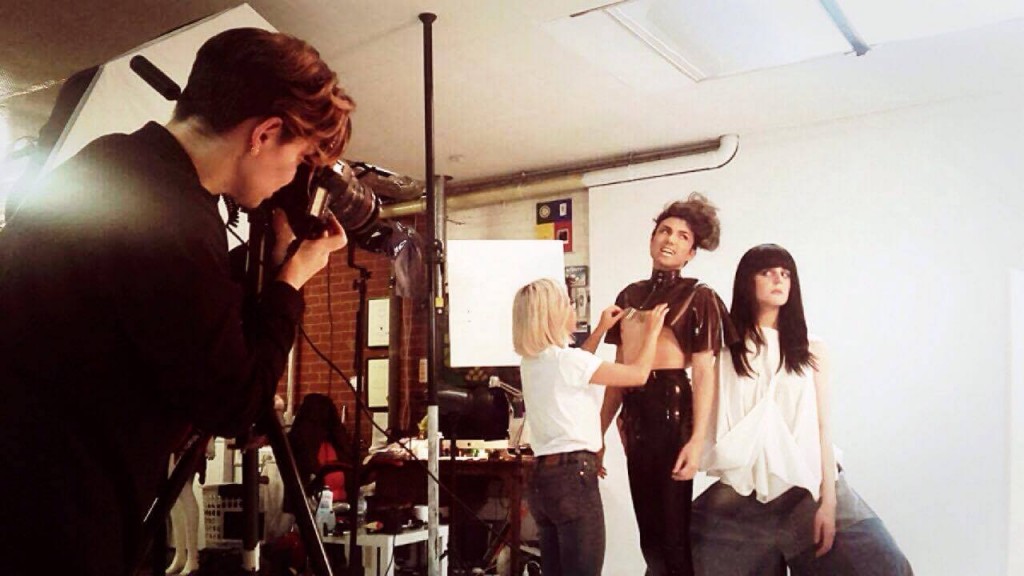 You may have heard the whispers: our next issue (out December) is themed THEY/THEIRS, and spotlights transgender and non-binary folks.
As usual, we brought together a bunch of creatives and models for a fashion shoot, to showcase a couple of our partner brands. For this issue, our models were transgender and non-binary, and our product included a lot of latex (thanks Max Black).
Gender presentation was a crucial factor, and, being the respectful publication we are, we decided to let the models dictate their looks.
"There was a push from beginning to end to spotlight who each model is as a person, and the outfits were considered based on that," says Alexis Desaulniers-Lea, Archer Magazine image editor and curator of the shoot.
Here's a few behind-the-scenes shots to give you a sneak peek. To see the full shoot, check out Archer Magazine #7, out December 2016.
SUBSCRIBE TO ARCHER MAGAZINE (and receive your mag first!)
CREDITS
Photographer: Leila Koren
Production director: Alexis Desaulniers-Lea
Creative director: Natasha Jynel
Hair and make-up: Helena Regina Smythe
Photography assistant: James Plant
Stylist: Diane Vu
Assistant stylist: Michelle Sam
Model's assistant: Bobuq Sayed
Studio: Awesome Sauce Studio
Behind-the-scenes photography by: Florencia Mdv

Models: Priya, Lana Faye, Mama Alto
Products: Max Black Sydney, Androgynous Fox
<! -- WIDGET HERE FOR BUY ARCHER -->