Archer Asks: Get Hairy February organiser, Alex Andrews
By: Alexis Desaulniers-Lea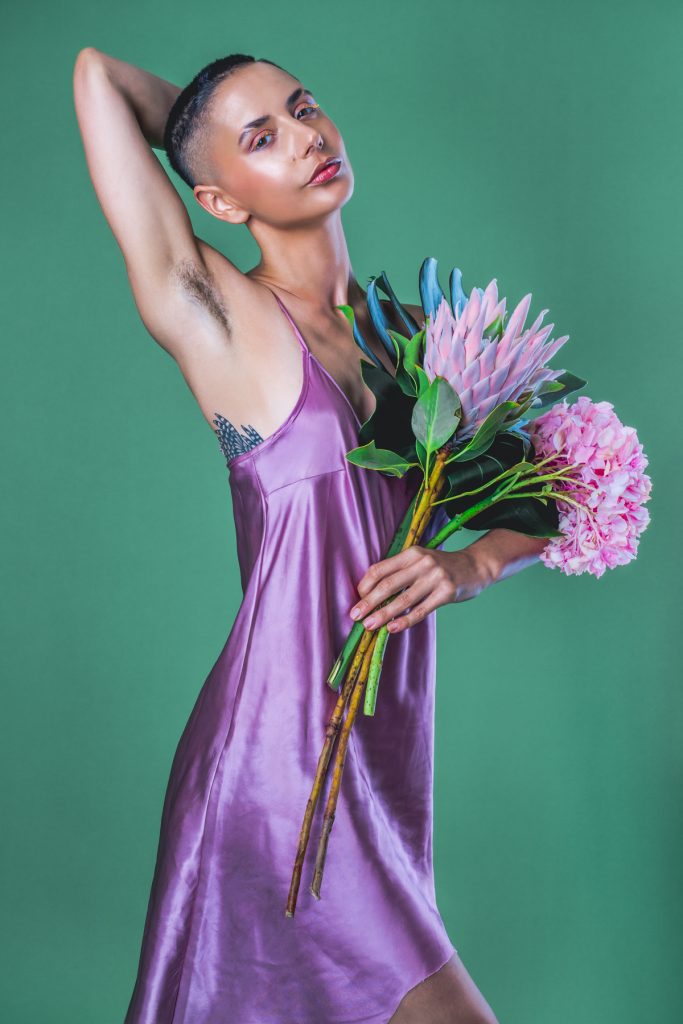 Alex Andrews is an Australian feminist from Melbourne and the Founder of Get Hairy February. Alex is a law graduate who has worked with various social enterprises, while campaigning for issues that are important to her. Alex now studies Kinesiology while continuing to develop her passion for innovative change-making.
Tell us about the campaign and how it got started…
Get Hairy February is a gender equality campaign that raises money to help eliminate violence against women in collaboration with the Full Stop Foundation and Empowered Together. For the month of February women and femmes let their leg and underarm hair grow, while asking their friends and family sponsor them.
I did a bit of research and quickly learned that women didn't always remove their body hair.
A significant turning point began in 1915 when the hair removal industry decided they wanted to target women to generate more revenue. They ran a very successful advertisement in a large women's magazine deeming women's body hair 'objectionable'. Words like 'ugly', 'unclean' and 'embarrassing' were, and still are used, to describe women with body hair.
I'd been removing my body hair since the age of 11 to be considered acceptable. It was painful, took a lot of time and effort, and also cost a lot money over the years. We're very familiar with growing hair for a good cause in Australia, so why not have a campaign for those that identify as female to let it grow too?
Founding and launching Get Hairy February was an opportunity to make that happen, and unite people in a way that could shed light and support issues of gender equality and gendered violence.
How has identifying as a feminist and growing out your body hair affected your own personal journey?
Letting it grow made a big impact on how I viewed femininity and feminism. Watching myself grow against the expectations of what a woman should look like was liberating. I felt, and still feel power linked to this choice.
Why do you feel it's important to include trans and cis women in Get Hairy February? 
It's important to include trans and cis women into this campaign because we're all women. Feminism that is not intersectional and trans inclusive is not feminism. We're all subject to the oppressive standards of femininity imposed by heteronormative and patriarchal power structures.
We're  a small and new organisation so we are still learning how to be as inclusive as possible in everything that we do.  We understand that participating in the campaign is easier for some than it is for others. When you're dealing with multiple layers of oppression sometimes joining movements or campaigns like Get Hairy February is not possible.
We hope to connect with other activists so we can continue build a campaign that is inclusive on all levels. If you're out there, get in touch!
How do supporters' donations help survivors of domestic violence?
Donations to Get Hairy February go towards Full Stop Foundation and Empowered together.
Full Stop Foundation is the organisation behind Rape & Domestic Violence Services Australia. Their services include 24/7 telephone crisis counselling for those who have experienced or are at risk of sexual assault, family or domestic violence. They also runs prevention programs in the community to help eliminate gendered violence.
44% of sexual assault occurs before the victim turns 18. Empowered Together runs peer led workshops for secondary school student to educate them on their rights and responsibilities in relation to consent to prevent sexual assault before it happens. For many schools, with limited budgets, the cost of this training can be a difficult hurdle to overcome. The more Get Hairy February raises this year the more schools will receive this prevention program for free in 2018.
As we grow we'll continue to offer support to a wide range of organisations working towards eliminating violence and gender inequality.
What's has the experience of launching and sustaining the campaign been like?
 It has been incredible!
I've read comments from people who have embraced their bodies for the first time because of Get Hairy February. I've met people who have experienced violence and wanted to do this to give back to the services that supported them when they needed it. I've spoken with mothers, who've realised after joining the campaign the kind of positive impact it has had on their children due to their own relationships with their bodies becoming more positive.
Gender inequality permeates all aspects of our lives. It's often difficult to define and difficult to see. Body hair is visible and a very clear double standard in the way men and women's bodies are policed. This campaign is about creating space for individuals to unite, to challenge gender norm expectations, and stand up for gender equality whilst supporting organisations that dedicate themselves to having a positive and lasting impact for women in our communities.
<! -- WIDGET HERE FOR BUY ARCHER -->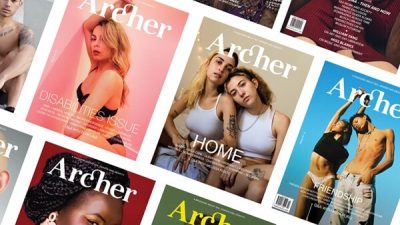 HELP KEEP ARCHER MAGAZINE AFLOAT!