Archer Asks Panti Bliss: Drag Queen and Marriage Equality Icon
By: Angela Serrano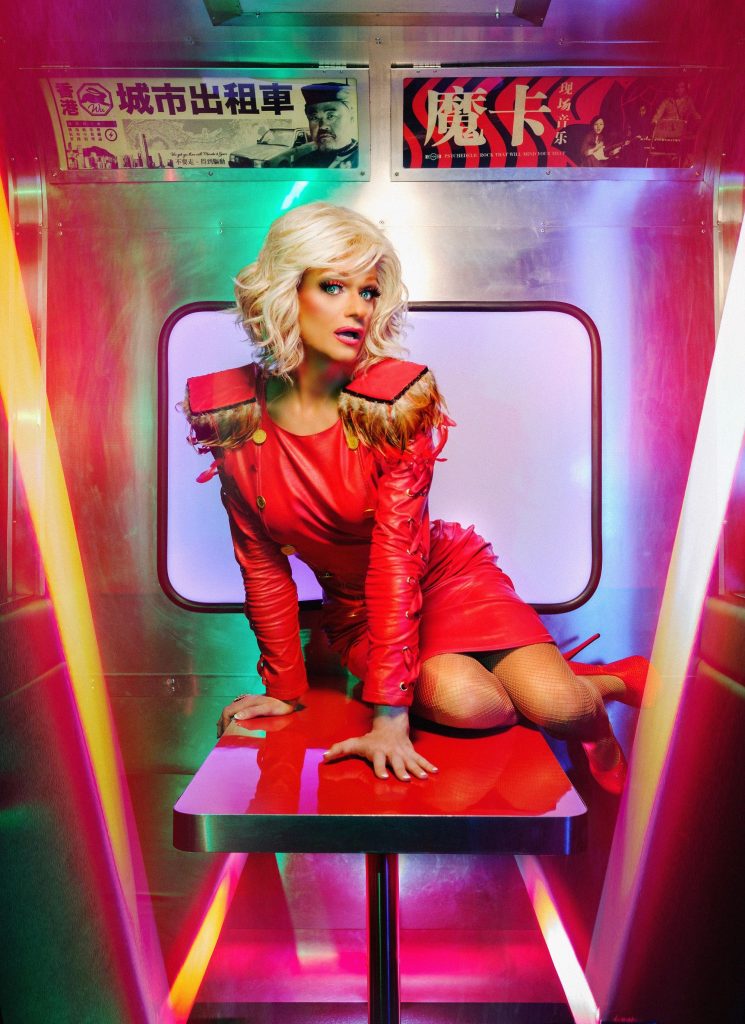 Panti is Ireland's foremost "gender discombobulist" and "accidental activist." Panti has written and performed four critically acclaimed, hit theatre shows: "In These Shoes," "All Dolled Up," and "A Woman in Progress".
 Panti became an iconic figure for equality in Ireland, and in 2015 she played a major role in the successful referendum campaign for Marriage Equality in Ireland.  In October 2015 a critically acclaimed documentary about Rory and Panti, The Queen Of Ireland, broke Irish box office records. Panti is currently performing in Riot as part of Melbourne's Midsumma, until Friday, 9th Feb.
How have your drag performances evolved over the years? From your first show to today, how has your art grown?
I started out performing in noisy nightclubs full of drunk costumers with a lot of distractions. It's a great training ground and teaches you to think on your feet and to be able to ad-lib and deal with anything that is thrown at you. But over the years I found it limiting, because you can't do anything small in a noisy drunk nightclub.
Everything has to be painted large, there's no room for subtlety. So the move from nightclubs to theatres was a conscious decision on my part because I wanted to be able to say more. I wanted to be able to have light and shade in a show, to sometimes do things that were subtle or small or quiet.
So although my theatre shows retain many of the elements of the kinds of shows I did for twenty years in clubs, they are very different. They are monologues, a kind of stand-up really, with theatrical elements and occasionally a big old-school nightclub lip-sync thrown in for the fun.
Though of course the show I'm touring with now is a big show with a big cast of varied performers – acrobat circus, actors, dancers, singers – so it's very different again from my usual one-woman theatre shows.
Where is queerness in Ireland at now? What would you say are the burning issues these days?
Minorities will always have to agitate a little or else they'll be forgotten. These days in Ireland, the queer community is more concerned with social issues, whether it's LGBTIQ mental health or HIV etc.
I have been doing a lot of work in other countries where being LGBTIQ is very difficult and sometimes dangerous. Recently I've been in Eastern Europe, Africa and Asia, working with the Irish Department of Foreign Affairs who are taking a progressive "rights-based" approach to their foreign aid now, including LGBTQI rights.
How many same-sex weddings have you attended? How was it like for you, being a guest in those weddings?

Oh! I'm not sure, but in Ireland since same-sex marriage was introduced in 2015, I guess I've attended probably about ten or fifteen. There were a lot in the first year or two as couples who had been together a long time and had really been waiting for it went ahead and finally got married, but I get a lot fewer invites these days. Most of my friends are old like me!
At first they were exciting and I felt very proud of Ireland, but by now they seem normal and routine – which is as it should be.
Is drag always political?
All drag queens may not be political, but drag itself is inherently political. It's punk. It's giving social expectations the finger. It's refusing to conform. It's discombobulating. So even if it's a "baby drag" who's never had a political thought in her life jumping around the stage to Demi Lovato, it's still political. She's still saying something whether she even knows it or not.
Is drag always personal?
Yes, in the sense that there are endless possibilities to what you can do with it, so every queen makes a choice about what she wears, what she performs, and how she performs it, and all that says something about her.
What is love, for you?
Young Harrison Ford with a packet of Double Coat Tim Tams.
Love and sex whilst living with HIV – tell me about the positives? (No pun intended)
It has certainly become a lot easier to be HIV positive and have a healthy normal sex life – treatment and attitudes have changed. But are there actual positives to it? I don't think so. I'm fine with having HIV, it's been a long time and we've found a way to rub along together quite well, but would I rather I didn't have it at all? Yes, I would.
Do you have any advice for emerging drag performers today?
Don't copy anyone else. Don't follow YouTube make-up tutorials. Don't try and dress like your favourite RuPaul's Drag Race star. In fact – stop watching it at all and spend the extra time going to see real live actual drag performances in your local drag bar. Do whatever really interests you, not what you think will interest other people. Do you.
Angela Serrano is a Melbourne writer and fine-art model. She was a 2017 Wheeler Centre Hot Desk Fellow. Pronouns: She/her/they/them. Twitter: @angelita_serraInstagram: @angelita.biscotti 
<! -- WIDGET HERE FOR BUY ARCHER -->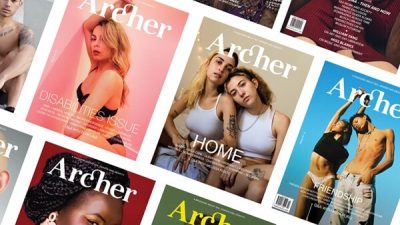 HELP KEEP ARCHER MAGAZINE AFLOAT!