Archer Asks: Katy O'Brian, actor and martial artist
By: Zenobia Frost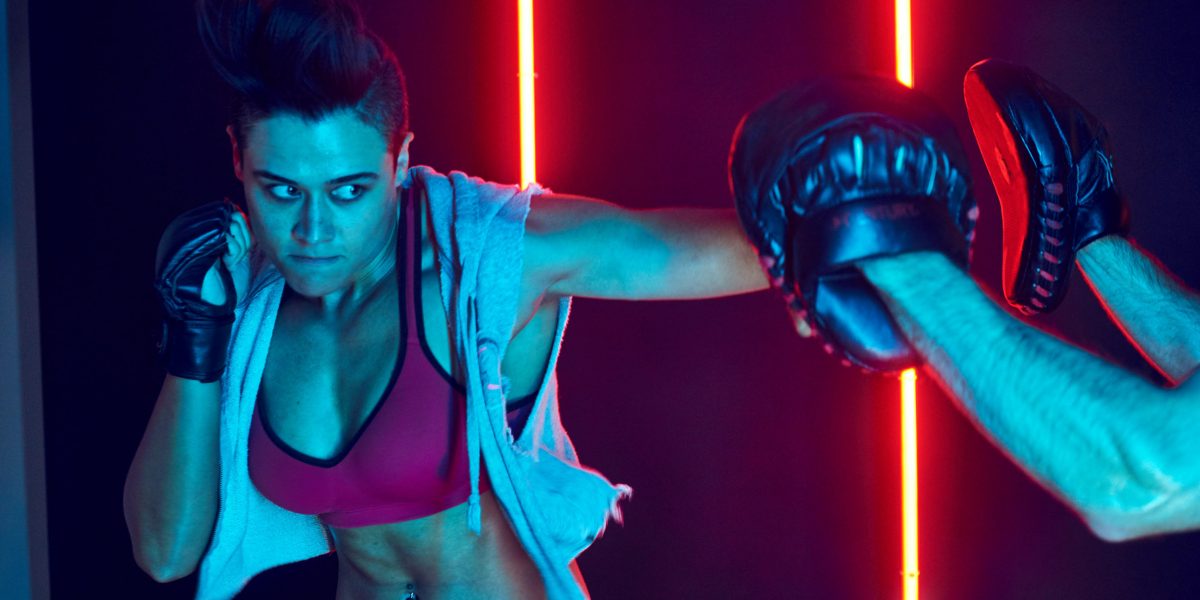 Katy O'Brian (Z Nation, Black Lightning) represents a kind of queer-coded strength we rarely see in our on-screen heroines.
Z Nation – the SyFy channel's quirky, diverse and compassionate zomcom series – amassed a keen and brainy cult following over its five-season run (now available in full on Netflix). For the uninitiated, O'Brian joined Z Nation in its final season as George, a soft-spoken, soft-butch badass who (spoilers!) leads post-zombie America towards social unity – between the living and the undead.
Actor Katy O'Brian is also a professional martial artist who shares snippets of her LA life with newlywed wife Kylie (and cat Miso) on Instagram.
The dystopian vibes of the current pandemic seemed like the perfect time to ask: What Would George Do?
Image: Antonio Carrasco (supplied)
A traditional screen heroine – even superheroine ­– is never too strong. How does it feel to represent visible strength on Z Nation ­as George, the leader of a utopian resistance?
On one hand, I work my ass off to be as strong and competent as I can. I know in reality that size and strength absolutely give you an advantage in a fight, and I think it would be lovely to see some women showing off actual muscle in the foreground of any show.
I'm by no means the most muscular woman I know, yet my physique drastically limits the roles I will be seen for. I'm pretty unbelievable as a damsel in distress or ingénue at this point and that's fine; I'm not interested in that anyway. But even in action roles, it seems that the male standard is chiselled abs and mountainous shoulders and the female standard is being 'toned' – but not muscular. I do want to point out that I've still never really gotten to show much muscle on screen.
On the other hand, I'm also all about letting people know that you don't have to be a stacked powerhouse to be able to defend yourself and that women can be strong without bulging muscles or, conversely, appearing fit at all. I think it's important to show a variety of bodies manifesting strength on the screen. A great character hopes to inspire through resilience and perseverance, and not physique.
George is defined by her strength, optimism, kindness and leadership. She isn't femme, yet (I'm looking at you, L Word!) neither is she crammed into a butch stereotype. How did it feel to create a role like this?
It is funny to watch a show that's supposed to be about lesbians and not feel even kind of represented, isn't it? A lot of shows are trying to break lesbian stereotypes by casting people who are hyper-feminine, leaving a large portion of the community in the lurch. They also often take into consideration how they can sell a show with queer leads in countries where LGBTQ acceptance is limited. Casting people who don't threaten gender norms is typically a safer bet to connect to a broader audience.
George was a gem of a character because she was able to be – *gasp* – a human being without a bunch of labels and with a very strong goal: saving the world. This is the importance of showing more LGBTQ lead roles versus smaller character parts – because the easiest way to fill a character role is through stereotypes.
The end result was that I basically got to play an apocalyptic adaptation of myself with a really badass outfit. I didn't think anything of it until the wrap party when one of the crew members thanked me for portraying a 'soft butch' character in such a humanising way and people started to message me about how George helped them come out to their families or feel more comfortable in their skin. I didn't know that she would reach people in that way. It made me much more aware of the lack of positive butch/gender‑nonconforming/androgynous representation on screen – and it was truly humbling.  
Queer erasure is a stalwart tradition in TV-land. While Z Nation refreshingly tends to focus on friendship over romance, how do you feel about George's on-screen sexuality?
I spoke to Z Nation's showrunner, Karl Schafer, about George's sexuality and gender, and he said it was up to me how I wanted to answer those questions. It's the apocalypse – the goal of survival so far supersedes anything else that the bonds that are built are out of pure necessity. That's why the show focuses on the power and obscurity of their friendships (and very little romance).
George is trying to put the world back together – that's her primary motivation. Her lover dies? Her best friend dies? Her teacher dies? She has to keep going.
What would li'l Katy have thought about seeing a hero like George – essentially the Dyke President of post-apocalyptic America – on TV?
As a biracial lesbian who grew up loving comics, myths, TV, and film, I think I got so used to never feeling represented that it became expected. I didn't know about Vasquez from Aliens until my late 20s, and any other non-white androgynous characters were – and are still – few and far between. I started Karate classes when I was five (and those classes paid off!) but I think one of the reasons it took me so long to pursue my acting career was because I didn't have a reference for a character I could fit.
Zenobia Frost (@zenfrost) is a writer from Brisbane whose work – about feminism, place attachment and pop culture – has won the Val Vallis Prize and a Queensland Writers Fellowship. Her latest book, After the Demolition, was recently shortlisted for the Kenneth Slessor Prize for Poetry.
<! -- WIDGET HERE FOR BUY ARCHER -->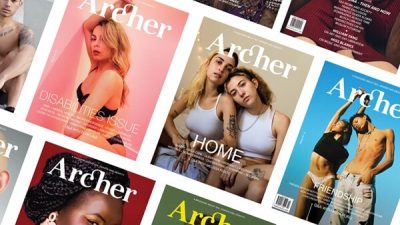 HELP KEEP ARCHER MAGAZINE AFLOAT!